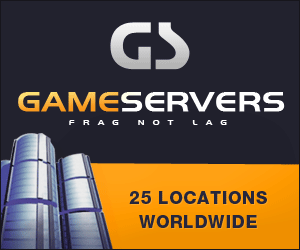 Houston Chronicle
April 27, 2008
The 2005 disappearance of a 22-year-old Sugar Land sailor continues to raise questions

By Dane Schiller, Houston Chronicle
As the USS Princeton, a $1 billion guided-missile cruiser with a crew of 370, sliced through smooth seas in the Persian Gulf, Seaman Bobby Macrum quietly disappeared.
No one saw whether the 22-year-old sailor from Sugar Land fell, jumped or was pushed from the ship about 35 miles off Iran.
The vanishing, sometime after nightfall on September 12, 2005, is a whodunit — or what happened — that still puzzles investigators. And those who were close to the former Clements High School student, who was inspired to enlist after 9/11, remain emotionally drained and desperate for closure.
"When I went to the door, I saw two Navy men dressed in white uniforms and I knew what they were there for," his mother, Mary Macrum Jones, remembers of the day life changed forever.
"But instead of telling me Bobby had died, they told me they didn't know where he was, and to this day, they still don't."
She imagines one day her doorbell will ring again and it will be her son saying he made it to shore and has been living in an exotic land.
The Naval Criminal Investigative Service said its probe should conclude this year, but answers are not likely.
"There are frustratingly few reliable facts about (Macrum's) activities on 12-13 September," notes a preliminary report Macrum's commanders sent the Department of the Navy. "After extensive investigation and crew member interviews, it is impossible to determine what caused him to enter the water."
No evidence of foul play or suicide was found, nor any clue as to what made him go over the side.
After an exhaustive five-day search involving ships, jets, helicopters and even help from the Iranian navy, combing an area that grew to 4,000 square miles, Macrum was declared dead, lost at sea in the line of duty.
"Nothing makes sense," Capt. William Ault, then the Princeton's commanding officer, said from the ship's home port of San Diego recently. "I am the person responsible for his safety and I'd certainly like to know what went wrong."
The Princeton was in its fifth month at sea and due to head home in about two weeks.
It was conducting security operations in the Persian Gulf. Macrum's death was as mysterious as it was unusual.
Of the more than 4,000 military personnel who have died as part of Operation Iraqi Freedom in the past five years, only two sailors are presumed lost at sea.
Sailors have nightmares about this sort of predicament — treading water for hours before anyone notices they're missing at sea.
"It is definitely on your mind a lot, particularly if you go out on the deck at night," said Tom Cutler, who authored recent editions of a long-time sea-going bible for the Navy. "If you go out alone and you go over the side, nobody is going to know you're out there."
Although she had no body to bury, his mother had a marker carved and placed it in a shrinelike enclosure with an American flag, white rocks and a bench behind her home in Gilmer, in northeast Texas.
"Our Smiling Hero," reads the inscription, along with an image of a Texas flag and a Navy seal.
The life of the party
Macrum joined the Navy to help defend the United States as well as make up for any wrongs he may have done earlier in life.
Friends recalled a beaming Macrum surprised a party by announcing he enlisted.
The muscular deckhand was said to be confident and well read.
He could be a braggart about nice cars and women but was also mischievous and known to be the life of the party.
Macrum loved Jimmy Buffet music and could do a dead-on imitation of Boomhauer, the babbling character on the Fox cartoon show,
King of the Hill
.
He also was a strong swimmer and was on an armed team that searched commercial vessels.
At the time of his death, Macrum was at a crossroads.
He was due to get out of the Navy in a few months to attend college.
In May 2003, he asked a friend if she would marry him in order to make an extra $900 in monthly Navy pay for civilian housing so that he could move off the ship, according to a copy of an e-mail he sent from his official account on the Princeton. In exchange, he proposed giving her $250 a month, according to the e-mail.
Instead, in September 2004, he married a 23-year-old from San Diego named Grace Nordenson.
His family said he planned to divorce her.
Nordenson, whom Macrum's family never has met, received an unclear portion of cash survivor's benefits.
Macrum's family said they got $200,000 in life insurance and that she got the other half. She did not attend his memorial service.
Citing privacy laws, the Navy would not confirm that payment.
Naval investigators are trying to find Nordenson for follow-up questioning but wouldn't elaborate. The Houston Chronicle's efforts to reach her by mail, phone and her MySpace page were unsuccessful.
"We've had a heck of a time trying to locate her, but I think we're getting closer," said Charles Warmuth, assistant special agent in charge of the NCIS office in San Diego.
"There is nothing to date to indicate any foul play at all, but the case remains open," he said. "We don't give opinions or hypotheses."
Macrum had friends among the crew, but he also ruffled a few feathers during his nearly four years aboard. He was punished for fighting and drinking incidents and was demoted in rank at least once.
About 24 hours before he went missing, a senior officer found Macrum and another sailor playing a hangman word game by writing on plastic covering a naval chart when they were on a special duty that required them to pay close attention to the ship's movements. The officer ordered they be relieved of their duties.
The Princeton's captain thought enough of the incident to note the circumstances in his report on Macrum's death.
Macrum was approved for an early discharge from the Navy so that after the ship's return to San Diego, he was to live with his older sister, Shannon Krueger.
She also wrestles with his death and has considered scenarios that are in line with what investigators probed.
In one, Macrum was working and slipped overboard without anyone noticing.
In another, he jumped ship and tried to swim to land in order to avoid being punished over the hangman incident. In a third, Krueger guesses, he "was being dealt with" by fellow sailors for causing trouble. She referred to an unsavory military tradition of beating someone up to give them incentive to stop causing trouble.
"As long as they never found anything, there's always a little bit of hope," Krueger said. "They said it was a fairly warm day and the seas were very calm."
Holding out hope
Life got crazy after the Pentagon announced Macrum was missing.
"Everybody started contacting us — psychics called and said he was on a fishing boat or just needed to get away, or two sailors threw him overboard," Krueger said.
Krueger said she knows realistically there is no chance her brother is alive, but still, she refuses to change her cell phone number in case he ever tries to call.
She is also bothered by how his death was memorialized.
When the Princeton returned to its home port, a service was held, but only about a half-dozen people showed up, including the ship's captain, she said.
"What we wanted was honor for my brother, a proper memorial service where we felt like he was honored and maybe his ribbons and medals were presented in some way," she said.
A separate service was held at sea for the crew.
"We have never received a straight answer from (the Navy) regarding anything to do with his disappearance," she said.
She also said the family never received any of his personal belongings and can't find out whether they were shipped to his widow or held pending the investigation's completion.
'Anybody's guess'
Cory White, who served on the Princeton, said he hadn't been told about the San Diego memorial, but he would have gone out of respect for a friend.
He recalled the morning in the Persian Gulf when he was rousted from his bunk just before 6 a.m. with an emergency announcement over the loudspeaker that a search was under way for a man overboard.
When he heard Macrum was missing, he thought he might be hiding, perhaps as a joke.
"It was kind of strange," he said of Macrum's disappearance. "It is anybody's guess" what happened.
The search was launched when Macrum didn't show up for a pre-dawn shift. It was later learned he hadn't been seen since about 7 p.m.
White said the crew was too tight knit for Macrum to have enemies that would push him over the side.
He doubts Macrum accidentally fell, because seas were calm and he knew the ship well.
White, now a University of Minnesota student, said he spent hours talking with Macrum about post-Navy dreams.
"He was getting out," he said of Macrum. "He had college plans."
Ault, former commander of the Princeton, said he knows Macrum's family needs answers.
"As far as making sense of him falling over the side, I can't do that. I would like to have that as much as they would," he said. "He was part of my family, part of my crew," he continued. "I will always wonder about that."
Mary Macrum clings to his photos and letters, including an e-mail sent about 24 hours before he disappeared.
"Mom, hey, how is your September 11th going? I just wanted to let you know I was doing well and that I missed you guys."
*Portions of the search for Seaman Bobby Macrum were filmed as part of a 10-part PBS television series,
Carrier
, which begins airing Sunday. The episode that includes search footage airs Tuesday night, 10 p.m. local time.
Photographer Tammy Cromer-Campbell contributed to this report.