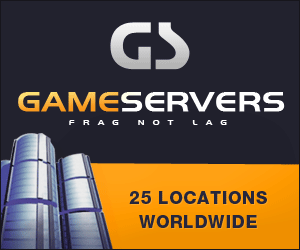 Atlanta Journal-Constitution
May 18, 2008 By Associated Press
Yangon, Myanmar--Myanmar's junta kept a French navy ship laden with aid waiting outside its maritime border Saturday and showed off neatly laid out state relief camps to diplomats.
The stage-managed tour appeared aimed at countering global criticism of the junta's failure to provide for survivors of Cyclone Nargis, which left at least 134,000 people dead or missing.
The junta flew 60 diplomats and U.N. officials in helicopters to three places in the Irrawaddy delta where camps, aid and survivors were put on display. The diplomats were not swayed.
"It was a show," Shari Villarosa, the top U.S. diplomat in Myanmar, said. "That's what they wanted us to see."
The relief group Save the Children UK warned that thousands of children could die of starvation within two or three weeks unless more aid gets into the country quickly.
"With hundreds of thousands of people still not receiving aid, many of these children will not survive much longer," the charity said in a statement.
Meanwhile, a French navy ship that arrived Saturday off Myanmar's shores loaded with food, medication and fresh water was given the now-familiar red light, a response that France's U.N. ambassador, Jean-Maurice Ripert, called "nonsense."
"We have small boats which could allow us to go through the delta to most of the regions where no one has accessed yet," he said. "We have small helicopters to drop food, and we have doctors."
The USS Essex, an amphibious assault ship, and its battle group have been waiting to join in the relief effort as well. U.S. Marine flights from their makeshift headquarters in Thailand continued Saturday--bringing the total to 500,000 pounds of aid delivered--but negotiations to allow helicopters to fly directly to the disaster zone were stalled.
"This is inhuman," British Prime Minister Gordon Brown said, accusing Myanmar authorities of preventing foreign aid from reaching victims. The country's regime cares more about its own survival, he said.
A natural disaster "is being made into a man-made catastrophe," he said.
Britain's Ministry of Defense said it had dispatched a Royal Navy frigate to the area "as a contingency." A spokesman said the HMS Westminster carried a crew of 98 and was equipped with a communications facility, a Merlin helicopter, two sea boats, a doctor and a paramedic.
Myanmar has been slightly more open to aid from its neighbors.
It has accepted Thai and Indian medical teams, which arrived in Yangon Saturday.
Dr. Surachet Satitniramai, director of Thailand's National Medical Emergency Services Institute, said the 32-member Thai team was expected to travel to the delta soon. The Indian team of 50 doctors and paramedics was uncertain when it would be allowed into the region, an Indian Air Force spokesman said.
Myanmar's media, which has repeatedly broadcast footage showing generals reassuring calm refugees, announced Friday that the death toll from the cyclone had nearly doubled, to 78,000, with about 56,000 more missing.
Aid groups say even those estimates are low.
According to the international Red Cross, the death toll alone is probably about 128,000, with many more deaths possible from disease and starvation unless help gets quickly to some 2.5 million survivors of the disaster.