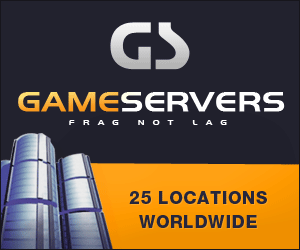 Reuters.com
May 8, 2008 By Aung Hla Tun, Reuters
YANGON -- Myanmar's junta gave the U.S. military permission to fly in relief supplies for the survivors of Cyclone Nargis, Thai Supreme Commander Boonsrang Niumpradit told Reuters on Thursday.
"We have helped the Americans to talk to the Myanmar government to allow U.S. planes participating in Cobra Gold to fly humanitarian aid to Myanmar. They just agreed," he said, referring to joint U.S.-Thai military exercises.
A U.S. embassy official confirmed the decision and Boonsrang said the first flights could leave Thailand within a day or two.
"They were very suspicious that the Americans would do more than just distribute relief supplies, but we helped convince the Burmese to allow the Americans in," Boonsrang said.
The decision is a surprise given the huge distrust and acrimony between the former Burma's generals and Washington, which has imposed tough sanctions to try to end decades of military rule.
However, international pressure had been building on the junta to throw its doors wide open to an international relief operation for the worst cyclone to hit Asia since 1991, when 143,000 people were killed in neighboring Bangladesh.
Aid has been barely trickling into one of the world's most isolated and impoverished countries, although experts feared it would be too little to cope with the aftermath of Nargis, which left up to 100,000 feared dead and one million homeless.
Witnesses saw little evidence of a relief effort under way in the hard-hit Irrawaddy delta region.
"We'll starve to death, if nothing is sent to us," said Zaw Win, a 32-year-old fisherman who waded through floating corpses to find a boat for the two-hour journey to Bogalay, a town where the government said 10,000 people were killed.
"We need food, water, clothes and shelter."
The storm pulverized the delta on Saturday with 190 km (120 mph) winds followed by a massive tidal wave that caused most of the casualties and damage, virtually destroying some villages.
U.N. officials had earlier complained that an airlift of emergency supplies for the victims was delayed on Thursday, awaiting clearance to land from the military government.
"They need assistance today. They needed it yesterday," Tony Banbury, Asia regional director of the U.N. World Food Programme WFP, said in Bangkok.
"They can't wait and they shouldn't be asked to wait until tomorrow and it's crucial that food, water, shelter and medical supplies need to go in right away."
Another WFP official said three planes were waiting on tarmacs in Bangkok, Dhaka and Dubai with 38 tonnes of supplies.
Myanmar's generals had issued an appeal for international assistance, but have been dragging their feet over issuing visas to foreign aid workers.
WFP spokesman Paul Risley said aid agencies normally expect to fly in experts and supplies within 48 hours of a disaster, but nearly a week after the Myanmar cyclone, few international groups have been able to send reinforcements into Myanmar.
State media are reporting a death toll of 22,980 with 42,119 missing, although diplomats and disaster experts said the real figure from the massive storm surge that swept into the Irrawaddy delta is likely to be much higher.
"The information that we're receiving indicates that there may well be over 100,000 deaths in the delta area," Shari Villarosa, charge d'affaires of the U.S. embassy in Myanmar, said in a teleconference with reporters in Washington.
Additional reporting by Nopporn Wong-Anan in Bangkok.