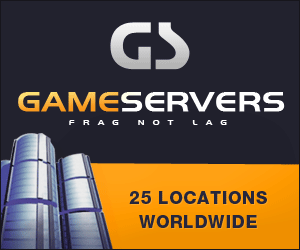 London Sunday Telegraph
June 1, 2008 By Colin Freeman
America has accused Burma's military junta of sacrificing the lives of tens of thousands of people through its reluctance to allow foreign aid to victims of Cyclone Nargis.
In the harshest criticism made by any US official so far, Robert Gates, the US Defence Secretary, accused the country's generals of being "deaf and dumb" to pleas to allow in more foreign aid and relief workers.
Speaking at a gathering of Asian security officials in Singapore, he drew stark contrasts with previous international disaster missions, including last November's cyclone relief operation in Bangladesh and the 2004 tsunami in Indonesia.
"We worked with both nations to alleviate suffering, while fastidiously respecting their sovereignty," he said. "With Burma, the situation has been very different - at a cost of tens of thousands of lives."
The U.S. military has flown cargo planes of aid to Rangoon, but has said it would be much more effective if nearby US ships and helicopters were able to deliver supplies directly to the worst-affected areas of the Irrawaddy delta, where more than 134,000 are now dead or missing, and an estimated 2.4 million have been left destitute.
The junta has refused, however, despite showing signs of honouring the promise made a week ago by its leading general, Than Shwe, to end the ban on foreign aid workers coming into the country.
Denying that Washington had taken a confrontational approach to the regime, Mr Gates said the United States had tried as many as 15 times to get the junta to accept more aid in the current crisis, but to no avail.
"It has not been us that have been deaf and dumb in response to the pleas of the international community, but the government in Myanmar," he said.
Mr Gates's comments follow fresh allegations that Burmese government officials have been emptying refugee camps of survivors, "dumping" them back in destroyed delta farming villages to fend for themselves.
A UNICEF official told a meeting of aid workers that eight camps set up for homeless survivors in the delta town of Bogalay were now "totally empty" as authorities continued to move people out.
Human Rights Watch has said that hundreds, if not thousands, of displaced people had also been expelled from schools, monasteries and public buildings, while in Rangoon itself, there were reports that refugees had been evicted from a Christian church.
"It was a scene of sadness, despair and pain," said a church official at the Karen Baptist Home Missions, who was too scared to give his name for fear of getting in trouble with the authorities. "Those villagers lost their homes, their family members and the whole village was washed away. They have no home to go back to."
Another group, Refugees International, accused the authorities of heavy-handedness in their attempts to get delta residents back to their farms. "While agriculture recovery is indeed vital, forcing people home without aid makes it harder for aid agencies to reach them with assistance," it said.
The government, however, may have other priorities in mind in its anxiety to get survivors back to their farmsteads. The Irrawaddy delta is known as one of Burma's breadbasket areas and produces a substantial rice crop, much of which was destroyed by the cyclone.
Unless planting gets underway on a new crop soon, acute food shortages are likely later this summer, which could spark fresh street protests that might finally topple the regime. The price of a humble bag of rice, analysts predict, might succeed where pro-democracy marches and pressure from foreign governments have so far failed.
The expected rice shortages are likely to be made worse by a decision by the Burmese junta members to massively increase rice exports this year, in a bid to take advantage of soaring world food prices. While neighbouring Asian countries have banned rice exports so as to stockpile supplies, junta officials - whose members have direct control over rice export licences, and therefore also profit personally - have doubled them.
"We are expecting that at some point, there will be food shortages that may well lead to serious protests," said one Burmese political analyst. "If that goes ahead, you can be sure the opposition will see their chance and get involved."