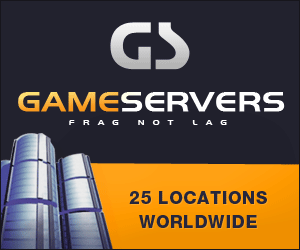 Washington Post
May 19, 2007
Pg. 12
Two Ex-Premiers Vow To Be Back for Elections

By Griff Witte, Washington Post Foreign Service
ISLAMABAD, Pakistan, May 18 -- Embattled President Pervez Musharraf said in a television interview broadcast Friday that he would not allow his two primary political opponents to come back to Pakistan before elections slated for this year.
Musharraf, who has faced the worst political crisis of his presidency since he suspended the nation's chief judge in March, said that neither of his two immediate predecessors leading the country, Nawaz Sharif and Benazir Bhutto, would be allowed to return from exile. "No, they will not be returning before elections," Musharraf said in an interview with the private Aaj Television network.
Musharraf exiled Sharif when he took power in a bloodless coup almost eight years ago; if Bhutto returns, she could face corruption charges stemming from her tenure as prime minister in the 1990s.
Musharraf's decision to allow neither to return seems likely to harden battle lines as the nation heads toward what many pro-democracy groups had hoped would be the first fair and open national elections since he took power.
Both Bhutto and Sharif said through spokesmen Friday that they do not intend to abide by Musharraf's decision.
"The statement shows that there is no law or constitution in Pakistan. There is only Musharraf's law," said Ahsan Iqbal, information secretary for Sharif's Pakistan Muslim League. "If he does not allow them to come back, he will be marginalizing the mainstream parties and allowing the extremist parties to gain more ground."
Iqbal said that previous statements made by Sharif that he plans to return still stand. But he also acknowledged there was a real threat Sharif would be deported, saying: "The timing is critical. We must mobilize to a level where deportation is no longer a political possibility."
A spokesman for Bhutto's Pakistan Peoples Party, Farhatullah Babar, issued a statement saying Bhutto "will return to Pakistan before the elections, come what may." Babar said the president's position reflected his "desperation" as the judicial crisis deepens.
Musharraf and Bhutto had reportedly been negotiating a compromise in recent months that would effectively allow Bhutto to return to Pakistan in exchange for permitting Musharraf to hold on to power. But Friday's announcement seemed to be a strong indication that those talks are not progressing and that the chances for compromise are slim.
Musharraf has been under intense pressure from political opponents, Pakistan's legal community and the media since March 9, when he suspended independent-minded Chief Justice Iftikhar Mohammed Chaudhry for alleged abuse of his office. Pro-democracy forces have rallied around Chaudhry, portraying him as a victim of attempts by Musharraf to consolidate power.
The Supreme Court is likely to hear key election-related cases this year, including whether Musharraf can stay on as leader of the army while serving as president and whether he can be elected for a new term by the current Parliament, which is packed with Musharraf supporters and is up for election itself later in the year.
The controversy turned deadly last weekend, when approximately 40 people were killed in rioting in the nation's largest city, Karachi.