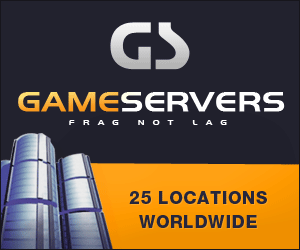 Pittsburgh Post-Gazette
December 1, 2007
Pg. 1
View of war unchanged
By Jerome L. Sherman, Pittsburgh Post-Gazette
WASHINGTON -- U.S. Rep. John Murtha yesterday insisted that he hasn't changed his views on the Iraq war, despite telling a group of reporters on Thursday that a troop surge is "working."
"We can't win it militarily. It has to be won by the Iraqis, and they still are thumbing their nose at the United States," Mr. Murtha, D-Johnstown, said last night on CNN's "Situation Room."
He still supports an "orderly redeployment" of U.S. forces from Iraq as soon as possible.
Mr. Murtha, chairman of the powerful House Defense Appropriations Subcommittee and a prominent critic of the Bush administration's Iraq policy, planned several television appearances yesterday, including a spot on MSNBC's "Hardball," and released a "clarification" statement after facing harsh criticisms from Republicans and war supporters who said he was shifting his rhetoric to reflect declining violence.
Mr. Murtha gave his original comments after returning from a trip to the Middle East and Europe last week.
"I think the surge is working, but that's only one element," he said Thursday during a video conference. "The thing that has to happen is the Iraqis have to do this themselves. We can't win it for them."
Just the first part of his quote -- "the surge is working" -- was quickly picked up by both Internet bloggers and mainstream news organizations, and longtime Murtha critics pounced, saying the lawmaker was contradicting his vocal opposition to President Bush's decision to commit nearly 30,000 additional troops to Iraq this year.
A top House Republican said Democrats should now accept the president's request for billions in emergency funding for the fighting in Iraq and Afghanistan.
"With one of the Democrats' leading war critics now saying the surge in Iraq is working, it's difficult to understand why the majority continues to push an irresponsible withdrawal plan that jeopardizes critical support funding for our troops," said Rep. Roy Blunt, R-Mo., the minority whip. "Our servicemen and women have made tremendous progress the past six months, with fewer attacks on our troops, greater security in historically insecure areas, and terrorist insurgents on the run."
Last month, the House approved a $50 billion emergency spending package that calls on U.S. troops to pull out of Iraq by the end of 2008. The bill has stalled in the Senate, and President Bush has promised to veto it if the withdrawal timeline isn't removed.
On Thursday, the president said, "Pentagon officials have warned Congress that the continued delay in funding our troops will soon begin to have a damaging impact on the operations of the [Defense Department.]"
During his video conference, Mr. Murtha said he was willing to compromise on the exact timing of a withdrawal, but he said the president still needs a firm exit strategy.
"Mr. Murtha's position on the war hasn't changed," Matthew Mazonkey, a spokesman for the lawmaker, said yesterday. "He still believes a responsible redeployment is in the best interest of the United States."
Security gains in Iraq have been dramatic in recent months. The number of civilian casualties in Iraq for November was 538, according to Iraqi government figures cited by Reuters. Before the surge, the government's monthly total was close to 2,000.
The number of U.S. combat deaths in November was at its lowest since March 2006. (The total number of U.S. dead in the war has topped 3,882, according to icasualties.org.)
Mr. Murtha argues that any gains are temporary if Iraq's central government does not take a much greater role in security or address lingering sectarian tensions between Sunni and Shiite Muslims.
A front-page article in the New York Times yesterday highlighted that concern, with top American military commanders complaining that Iraqi authorities have done little to prepare for significant numbers of refugees who are returning to their homes after fleeing to Syria and Jordan.
"We have been asking, pleading with the government of Iraq, to come up with a policy so it is not put upon our battalion commanders," Col. William Rapp told reporters in Baghdad.
Mr. Murtha warned that the military cannot sustain a highly expensive, open-ended commitment to Iraq, especially if it faces a new crisis elsewhere in the world. Also, over the next six months, the U.S. will begin to withdraw the troops deployed under the surge, raising questions about the durability of the lull in violence.