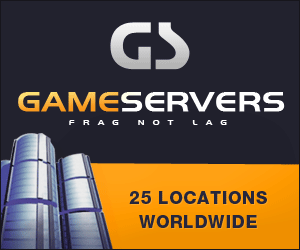 Arizona Republic (Phoenix)
May 18, 2008 By Astrid Galvan, Arizona Republic
The man who killed his brother and then turned the gun on himself after a 130-mile vehicle pursuit Wednesday on Interstate 8 near Stanfield was a U.S. Marine who suffered post-traumatic stress disorder, his wife said.
Sgt. Travis N. Twiggs, 36, had served four tours in Iraq and Afghanistan.
Kellee Twiggs, his wife of almost nine years, said he was a great father and husband who had served his country proudly.
"He was one hell of a Marine," said Kellee, who said she last talked to her husband two weeks ago.
She said her husband was placed on several different medications after he developed post-traumatic stress disorder.
"That's not what he needed," she said. "He needed help."
Lt. Brian P. Donnelly, a spokesman at the Quantico, Va., base where Twiggs was stationed, said the Marine Corps is committed to providing full medical, psychological and social support to Marines with combat-related injuries.
"Our leaders are trained to be alert for signs of PTSD in their Marines and to provide a supportive climate in which Marines can feel comfortable seeking help," he said.
"This incident is highly regrettable, and our thoughts are with Staff Sgt. Twiggs' family as they attempt to deal with this tragic event."
A recent report by the
Washington Post
said that almost 20 percent of troops who return from Iraq and Afghanistan reported symptoms of post-traumatic stress disorder or depression.
Only about half of those sought treatment, according to the report.
Twiggs wrote about his struggle with post-traumatic stress disorder in "PTSD: The War Within," which was published in the January issue of
Marine Corps Gazette
.
He said he began to notice changes in himself after returning from his second tour. He was irritable, paranoid and couldn't sleep, he wrote.
On his third tour, two Marine comrades were killed. From then on, his life spiraled downward, he wrote.
Still, he went back for a fourth tour.
"When I arrived back in the States, it was as though I had never left," he wrote. "All my symptoms were back, and now I was in the process of destroying my family."
He was twice admitted to Bethesda Naval Hospital in Maryland.
Kellee, who lives in Stafford, Va., said the marriage suffered and almost ended in divorce, but that in the past few months, she and her husband were working to save it.
The couple had two daughters.
Their youngest, 4-year-old America, was named after Twiggs' cause.
When Kellee last spoke to her husband two weeks ago, he told her he was driving to Louisiana to visit his grandparents.
But somehow he ended up in Arizona with his brother, 38-year-old Willard "Will" Twiggs.
The brothers were suspects in a Monday carjacking at the Grand Canyon and were involved in a vehicle pursuit Wednesday involving four agencies that ended in the murder-suicide.
Kellee said she had only good things to say about the man she knew most of her life.
"He was just such a wonderful man and he could make you laugh," she said.