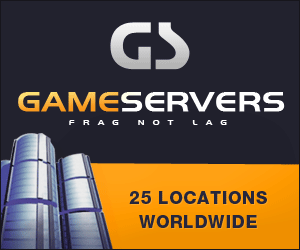 DefenseNews.com
January 27, 2008 By John T. Bennett
The Pentagon should cease using supplemental spending measures to finance the Iraq and Afghanistan conflicts, and should instead include war funding in its annual baseline budgets, said Adm. Michael Mullen, chairman of the Joint Chiefs of Staff.
Since Washington launched offensive operations in Afghanistan and Iraq, the Bush administration has accounted for war costs outside annual Pentagon spending requests, requesting hundreds of billions of dollars for the wars through emergency spending measures. And despite increasing alarm from both Republicans and Democrats about the size and make-up of those war funding bills, Congress has green-lighted them each time.
Some current and former defense officials, as well as lawmakers, are concerned Pentagon officials have taken advantage of the urgent manner in which Congress reviews and approves war funding bills by including funds for costly next-generation weapon systems. Those items, they say, are better suited in annual spending requests because lawmakers will have months to determine whether those items are really needed.
Supplementals "have taken on, in many ways, a life of their own," Mullen said Jan. 26. "My view is supplementals need to be dramatically reduced and put in the baseline budget as rapidly as we can," he told a handful of reporters aboard his plane en route to Washington from Pascagoula, Miss., following the christening ceremony for the U.S. Navy's newest destroyer, the USS Dewey (DDG 105). Mullen's wife, Deborah, was the sponsor for the Northrop Grumman Ship Systems-made vessel.
Though he said the supplemental spending measures have "come to particularly support the war in a really critical time," he has concluded that "over time, we need to get them in the baseline budget."
Mullen's idea is to "smoothly" roll war funding into annual defense budgets because trying to do so "overnight" would be too difficult in the complex realm of defense budgeting.
The chairman of the Joint Chiefs told Defense News editors and reporters on Nov. 27 that he believes Washington — to adequately re-set the ground forces and modernize all four services — must increase yearly defense budgets to about 4 percent of the nation's gross domestic product. That annual level is now about 3.7 percent of GDP, according to the military and defense budget analysts.
He reiterated that belief during a nearly 20-minute session with reporters on board his plane. "I've used 4 percent as a floor" for annual defense spending, he said. "And I am very convinced that floor is about right."
To get to his envisioned 4 percent level, Mullen would combine yearly military budgets and the emergency spending measures.
"It is a combination of both what's in the baseline budget now and the supplemental funds that takes me to right around 4 percent or just a little more of GDP," Mullen said. "And, again, that's why I think it's about right for the floor when you consider the increasing cost for people, the increasing healthcare costs, the increasing procurement costs that these major investments are tied to, and for the need to continue to operate."
It remains unclear how tough of a sell the idea will be in Washington. Some former defense budgeting officials have questioned the idea, saying it appears to lack any real strategic analysis to support such a significant hike in yearly defense spending.
And Mullen's proposal would need the backing of a new administration. The two major Democratic candidates, Sens. Hillary Clinton, N.Y., and Barack Obama, Ill., have each mentioned a desire to trim defense spending. The major Republican contenders — former Massachusetts Gov. Mitt Romney, Arizona Sen. John McCain, former Arkansas Gov. Mike Huckabee and former New York Mayor Rudolph Giuliani -— appear more in line with Mullen's thinking, as each have advocated swelling military budgets — though McCain has long been a champion of reining in the costs of major weapon systems.