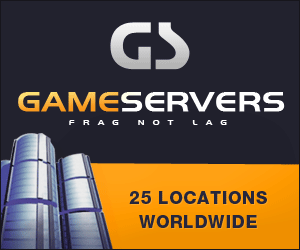 North County (CA) Times
February 20, 2008
During Camp Pendleton visit, Joint Chiefs of Staff chairman says he's waiting on Petraeus report

By Mark Walker, Staff Writer
CAMP PENDLETON -- The chairman of the Joint Chiefs of Staff isn't ruling out sending more Marines to Afghanistan beyond the 3,200 heading there this spring.
During his first visit to Camp Pendleton since being elevated to the nation's top military post last fall, Adm. Mike Mullen said Tuesday that much work lies ahead in Afghanistan. Mullen did not rule out Marine Commandant Gen. James Conway's push to send more of his forces to the war-torn country.
"We clearly need more forces in Afghanistan," Mullen said after touring a high-tech, $2.5 million infantry training center in a former tomato processing plant at the northern end of the base. "General Conway has made it pretty clear that he is anxious to move in the direction of Afghanistan. We will certainly look at that possibility in the future."
Earlier this year, the Defense Department said it is sending the contingent of Marines to deal with an expected uprise by the Taliban as winter gives way to spring. About 1,000 of those troops are from the Marine Air Ground Combat Center at Twentynine Palms and the rest from North Carolina.
Conway has suggested for several months that if the security situation in Iraq's Anbar province improves, he would advocate shifting his forces to Afghanistan, where a comparatively few number of Marines are now stationed. About 25,000 Marines are now serving in Anbar province, including 11,000 from Camp Pendleton and Miramar Marine Corps Air Station.
Mullen said the Marines' Afghanistan assignment remains a "one-time mission right now."
"There is a whole lot that will happen between now and the end of the year which would give us some opportunity to look at options in the future," said the 61-year-old Mullen, who replaced former Marine Gen. Peter Pace as the president's chief military adviser.
Much of the future for the Marines Corps in Iraq and Afghanistan depends on what the overall U.S. commander in Iraq, Army Gen. David Petraeus, reports to the president and Congress in April, Mullen said.
Asked if he envisions shifting some of the Marine forces in Anbar, which has been relatively calm in recent months, to other trouble spots in Iraq, Mullen said Petraeus has that flexibility.
"All possibilities are on the table," he said. "Certainly that kind of option is there but it is up to him."
Mullen said the battle in Afghanistan against Taliban and al-Qaida forces was a top priority.
"We haven't focused on it like this in the past," he said. "We had some significant successes in the last year, but the insurgency is still there and violence level was up last year. We know we have a significant amount of work to do in the near term and the long term and it's going to be a struggle."
The strategic importance of defeating the Afghan insurgency cannot be overstated, Mullen said.
"It's a very important one to get right because the downside of Afghanistan is a really significant problem for the people of Afghanistan, the region and the world," he said.
Mullen declined direct comment on a report last week that bureaucratic delays in 2005 delayed purchases of mine-resistant vehicles, contributing to the deaths of dozens of Marines from roadside bombs. Instead, he said 2,000 of the vehicles are now in Iraq and an unspecified but "significant number" are headed to Afghanistan next month.
During his overnight stay at Camp Pendleton, Mullen visited with base commanders and troops with the Wounded Warrior Battalion, which was established at the base last year to assist Marines and sailors recovering from war wounds.
He praised the base's new "infantry immersion trainer" that he toured with Lt. Gen. Samuel Helland, head of Camp Pendleton's I Marine Expeditionary Force and Marine Corps forces throughout the Middle East.
Mullen said the training facility will help prepare young Marines for the difficult decisions they often confront while fighting an enemy that doesn't wear a military uniform and mixes in with the civilian population.
The simulator, which uses video and actors portraying Iraqi civilians and insurgents, helps teach the Marines how and when to use lethal force. Mullen called it an impressive training tool that should also be introduced at North Carolina's Camp Lejeune.
"The goal is for Marines placed in a very chaotic situation to be able to make moral and ethical decisions in a very difficult environment," Mullen said. "It is really important that we teach that, that we learn it and that we pass it on to the most junior level."