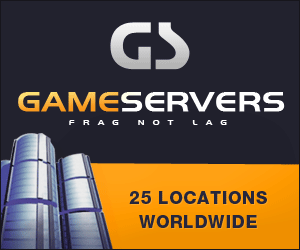 InsideDefense.com
May 14, 2007
Pentagon plans to rapidly produce new Mine Resistant Ambush Protected Vehicles could stall due to short supplies of key industrial resources such as manpower and steel, which may prompt the Defense Department to divert key commodities away from other weapons programs, according to defense officials and documents.
Even if the materials needed for the new tactical armored vehicle fleet end up being plentiful, a new internal Pentagon report says the maximum monthly MRAP production rate by December 2007 will be no greater than 977 vehicles -- nearly 20 percent fewer than the 1,200 vehicles per month touted by senior military officials as a target for the end of this year.
The intense demand for steel required to manufacture the V-shaped MRAP chassis -- which deflects the blast from roadside bombs -- could force the Defense Department to redirect steel from other military acquisition efforts in order to feed the high-priority MRAP production efforts, according to Pentagon officials.
These findings stem from the closely held "Mine Resistant Ambush Protected Vehicle Industrial Capability Assessment," dated April 30 and prepared by the Defense Contract Management Agency. It was delivered to the Pentagon's industrial policy shop.
This report identified potential choke points in the MRAP supply chain, including the availability of steel plates, axles, automotive and chassis assembly and integration as well as ballistic glass and tires, according to Pentagon spokesman Chris Isleib.
Manpower, particularly the availability of welders, is also a factor that could crimp Pentagon efforts -- backed by pledges form Congress to provide any funding necessary -- to build and field as many MRAPs a month as possible.
"The report noted that additional MRAP employment, hiring and training could be a potential choke point," Isleib said in a statement.
Marine Corps Commandant Gen. James Conway, in a March 1 memo to Gen. Peter Pace, chairman of the Joint Chiefs of Staff, said Pentagon acquisition officials believed then that monthly MRAP productions rates could reach 1,200 by December.
Although the DCMA assessment pegs monthly production rates nearly 20 percent lower, a key Marine Corps acquisition official said the DCMA assessment tracked with program officials' expectations.
The DCMA study "validated all of our assumptions on what the choke points would be," said Paul Mann, the MRAP program manager, in a May 7 interview with
InsideDefense.com
.
"No one said it would be easy, and no one said it would be one manufacturer," said Mann, who noted that some of the companies vying for major MRAP production orders have proven records of delivering hundreds of vehicles a month. "It seemed to be a pretty credible assessment," he said.
The Marine Corps, which is leading the MRAP procurement effort, hired nine companies in January to produce MRAP prototypes for testing. Along with the prototypes, each firm was required to submit a proposal for how it would build the entire lot of vehicles the Pentagon was looking for last winter -- 4,100. In addition, each company had to agree to license their design for another company to build; conversely, each firm had to be prepared to build an MRAP vehicle designed by a competitor.
At least one of the original nine companies awarded an MRAP contract, General Purpose Vehicles, has dropped from the competition, according to Mann. In addition, Textron last week issued a statement saying it did not expect further MRAP orders from the Marine Corps.
One finding of the DCMA assessment, Mann said, was that there may not be enough steel to permit each of the companies over the next 17 months to build a full order of 4,100 vehicles.
The Army and the Marine Corps are evaluating MRAP prototypes at the Aberdeen Test Center in Maryland. As vehicles pass muster in automotive and survivability evaluations, the Marine Corps is set to award production orders. One industry contender -- Force Protection Industries -- in April cleared the testing gauntlet and secured a $481 million order for 1,000 vehicles (
DefenseAlert
, April 24). Testing on the remainder of the prototypes is expected to wrap up this month and be followed by significant orders in early June.
The results of the test and evaluation process now under way are expected to help clarify the availability of key materials necessary to ensure an efficient supply chain, said Mann.
Once "we can actually choose through test and evaluation who is going to be the producer, a lot of the commodity orders will start clarifying," he said.
"The problem is right now [that] many of the manufactures have placed advanced orders at the various mills," Mann said. "So it's kind of a blurry picture."
Delores Etter, the Navy's acquisition executive, said in a May 7 interview that "we want to get to a point where we can [build] hundreds a month. How quickly we're going to get there depends on which vehicles are successful in testing."
The Office of the Secretary of Defense has a panel that focuses on steering industrial resources to high-priority programs.
The Priority Allocation of Industrial Resources, a task force in the Pentagon's industrial policy shop, is charged with ensuring scarce commodities are directed to programs "in a comprehensive and integrated manner in accordance with operational priorities," said Isleib.
"There are a lot of other Department of Defense systems that are using steel," Etter said. "There are a lot of issues like that to deconflict."
Defense Secretary Robert Gate earlier this month called MRAP the Pentagon's highest priority acquisition effort (
DefenseAlert
, May 8).
Senior Pentagon officials in April ratified a requirement for 7,774 MRAP vehicles to be acquired for more than $8 billion over the next 17 months. However, the Army last week revised its needs; presently, the MRAP program requirement is poised to double to more than 13,000 vehicles
InsideDefense.com
reported last week, at a cost of more than $16 billion.
-- Jason Sherman