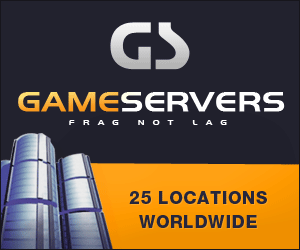 Media: AFP
Byline: Dave Clark
Date: 19 October 2006
Body:
BAGHDAD, Oct 19, 2006 (AFP) - A suicide truck bomber's deadly blast kicked
off another day of violence in Iraq on Thursday as a fierce debate over how
to prosecute the war gripped London and Washington.
Bystanders once again bore the brunt of the attack as an explosives-laden
wagon ploughed into a police post in the northern city of Mosul, killing
one officer and nine civilians, the interior ministry said.
More explosions and occasional bursts of gunfire rumbled round Baghdad as
another day began in what has been a very violent Ramadan.
The attacks came amid a spectacular surge in insurgent and sectarian
violence, which has claimed hundreds of lives in the three weeks since the
start of the Islamic holy month of fasting and prayer.
Iraqi security forces and their US allies remain the targets of choice for
Sunni insurgents, and military and police casualties are also climbing
steeply.
US forces are losing an average of four soldiers a day, with 70 dead since
the start of the month. They are on course to lose more in October than in
any month since the battle of Fallujah in November 2004.
On Tuesday alone, 10 US troops were killed, and two more died on Wednesday.
That brought the total number to have died since the US-led invasion of
March 2003 to 2,778, according to an AFP count based on Pentagon figures.
Against this backdrop, the debate over the war is heating up in Washington,
forcing an unusual admission from President George W. Bush that the
situation is in some ways comparable to Vietnam in 1968.
Bush was asked if he agreed with a New York Times columnist's comparison of
the strife in Iraq with the Tet Offensive, which has become seen as the
tipping point in America's most famous defeat.
"He could be right," Bush told ABC news. "There's certainly a stepped-up
level of violence.
"First of all, Al-Qaeda is still very active in Iraq. They are dangerous.
They are lethal. They are trying to not only kill American troops, but
they're trying to foment sectarian violence," he said.
"They believe that if they can create enough chaos, the American people
will grow sick and tired of the Iraqi effort and will cause (the)
government to withdraw," Bush said, warning against allowing the insurgents
to break America's will.
The Iraq war's most determined defender, US Defence Secretary Donald
Rumsfeld, has always rejected Vietnam comparisons, but said Wednesday he
hopes to increase the number of frontline army and marine fighting units.
The military has had to extend the deployment of some units in Iraq and
make adjustments in the rotation of other combat units into the country to
maintain a force of more than 140,000 troops there until perhaps 2010.
US commanders had hoped to begin drawing down US troops this year, but
those plans have been dashed by spiralling sectarian violence.
"There's going to be violence in that country, I suspect, for some time,"
Rumsfeld said, in a speech at Maxwell Air Force Base in Alabama.
"But if we do our job well and if we are doing a good job in training and
equipping the Iraqi forces, we ought to be able to reduce down our forces
in the months ahead," he said.
British Prime Minister Tony Blair has also been forced to defend his
staunch support of the Bush strategy in Iraq amid claims that his country's
7,200 troops in Iraq are effectively being "held hostage" to a failing US
plan.
Speaking in the House of Commons, Blair warned that premature withdrawal
would be "disastrous," and vowed to hold the course.
"It is our policy to withdraw progressively from Iraq as the Iraqi forces
are capable of taking on the security task," he said.
US strategy has long been to build up Iraq's government and security forces
until they are able to contain extremist elements, but this year's outbreak
of sectarian violence has exposed serious failings in Iraqi units.
Police units especially have been accused of collaborating with the Shiite
sectarian militias which US commanders now describe as the biggest single
threat to Iraq's future.
Now, Prime Minister Nuri al-Maliki's own determination to fight the
militias is also in question, after he ordered US forces Wednesday to
release a Shiite militant whom they detained on suspicion of running a
death squad.
Maliki has nevertheless vowed that he will persuade the armed factions to
stand down and, on Thursday, radical cleric Moqtada al-Sadr's Mahdi Army
militia complained that four of their militants had been seized.
The head of Sadr's office in the southern town of Hindiya, Razzaq Abed,
said local commander Saad Hamud Ahmed and three comrades had been arrested
by Iraqi Army troops and accused of "planting bombs to target Iraqi and US
forces".