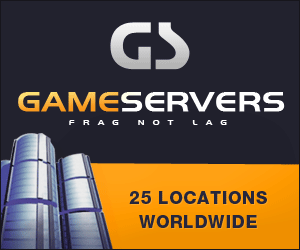 Los Angeles Times
November 19, 2006
A Marine and a soldier came home charged with murdering Iraqis. Their moms say the military let them down.
By David Zucchino and Tony Perry, Times Staff Writers
GOOSE CREEK, S.C. — Here in South Carolina's Low Country, Melanie Dianiska encouraged her son Corey to enlist in the Army two years ago. Across the country, in Washington state, Deanna Pennington would have preferred that her son Robert go to college rather than join the Marines.
Both mothers trusted the military to take care of their sons. Dianiska had grown up in a military family and married a soldier. Pennington, despite her misgivings, watched with pride as her son graduated from boot camp.
Each woman worried that her son could be maimed or killed in Iraq. But neither was prepared for what greeted them this summer: The young men came home in shackles, accused of murdering Iraqi detainees.
Marine Lance Cpl. Robert Pennington, 22, was charged in June with murder, kidnapping and conspiracy in the shooting death of an Iraqi on April 26 in the western town of Hamandiya. Six other Marines and a Navy corpsman were also charged.
Pfc. Corey R. Clagett, 22, and three other soldiers were charged in June with murdering three Iraqi men they had taken prisoner during a combat operation north of Baghdad on May 9. Military prosecutors say the soldiers conspired to kill the men and cover up the crime.
After the initial shock, both mothers responded in a way that few parents of accused soldiers have. They broke the unwritten code of military silence and went public with harsh, emotional criticism of the military they once trusted.
They have since learned to negotiate the military justice system, and to amplify their voices in the era of websites, e-mail, talk radio and 24-hour cable news.
"The military wanted these guys to plead guilty and keep it hush-hush within the military," Melanie Dianiska, 40, said in her soft Southern drawl. "Well, they certainly didn't expect someone like me. I'm putting it all out there for the world to see."
Both women have started websites to support their sons. Dianiska has acted like an investigative reporter, cultivating contacts with military prison guards and other soldiers. Pennington has used the military's network of family contacts to take her son's case to the American public.
"I got into a take-charge, flight-or-fight thing. All my adrenaline kicked in," said Pennington, 49, a financial controller for a travel agency. "You have to fight like your son's life is at stake, because it is."
'I feel so let down'
On May 11, two days after the combat mission, Clagett phoned his mother from Iraq.
"Mom, I sort of killed someone," she said he told her.
She was shocked. She asked him whether he "sort of" killed someone, or actually did.
"Well, I did, but it's OK," her son replied. "I was in the right."
She was not unduly concerned because he assured her that any investigation would clear him. He said his commanders had ordered his unit to kill every military-age Iraqi male on a marshy island in Tharthar Lake, 60 miles northwest of Baghdad.
A month later, Clagett and three others from his 101st Airborne Division unit were charged with murder. When Clagett's military attorney told his mother that he could be executed if convicted, she said, "I lost it.
"I had a million thoughts going on in my head," she said. "I was pretty inconsolable."
Two soldiers in Clagett's unit first told investigators that the Iraqis were killed trying to escape, but they later changed their stories. They said the Iraqis were shot while in custody — and that Clagett and the other three soldiers conspired to cover up the murders and threatened to kill them if they told anyone.
At first, mother and son did not discuss the case publicly. But after he begged her to "speak on my behalf" before a hearing at Ft. Campbell, Ky., Dianiska decided to go public.
"I had to fight for him," she said. "I had to get the truth out. I thought: If I don't try, and the worst happens, how could I live with myself?"
She called TV stations, asked for donations and set up a website (pfcclagett.com). Supportive e-mails poured in from soldiers and Marines in Iraq. She raised enough cash to pay for a trip to Ft. Knox, Ky., to visit her son.
The family feels abandoned by the military. Dianiska's husband, John, 42, an enlisted man in the Army Reserves, said his commanders have told him not to talk about his stepson's case and suggested he take a hardship discharge.
The Dianiskas said no one from their son's unit had visited him or written to offer support.
"I loved the military. I believed in it," Melanie Dianiska said. "Now I feel so let down."
Dianiska said that the military is pressuring soldiers to testify against her son to protect commanders and that he is being "persecuted" for following orders. The family is particularly angry with Clagett's brigade commander, Col. Michael Steele, who has refused to testify. Steele was central to the 1993 U.S. military mission in Somalia recounted in the book and movie "Black Hawk Down."
In a telephone interview from prison, Clagett said Steele gave his unit a "hooah" speech the night before their mission, telling them the island was an Al Qaeda training camp.
"He got us all hyped up," he said of Steele. "He said every male needs to be killed. That was our rules of engagement."
Clagett said the incident began when he and another accused soldier, Spc. William B. Hunsaker, tried to replace flimsy ties binding the hands of three Iraqi prisoners. One detainee punched him, he said, and another cut Hunsaker with a knife. All three Iraqis fled.
Clagett said he shot the men to prevent them from obtaining weapons or explosives and returning to attack his unit. Hunsaker told investigators he also shot the detainees as they ran.
Prosecutors said a third accused soldier punched Clagett and cut Hunsaker afterward to cover up the killings.
Clagett's mother wrote an impassioned e-mail to Maj. Gen. Thomas R. Turner, commander of the 101st Airborne. "I asked him how he's able to sleep at night," she said. She has not heard back.
Clagett said he was proud of his mother's fight to clear his name. "I'm not going down without telling people what really happened," he said.
But Dianiska worries about her son's mental and physical health. He has told her he has trouble eating and sleeping, and that he can't get the image of the detainees' bloody bodies out of his head.
"He's scared," she said. "I told him I'll keep fighting for him. Whatever information I get, I'll tell people about it. They won't ever stop me from talking."
Using the military network
On May 25, Robert Pennington called home — collect — from the Camp Pendleton brig. His parents, Deanna and Terry Pennington, were shocked: They thought their son was with his buddies in Kilo Company, 3rd Battalion, 5th Marine Regiment for his third tour in Iraq.
"I was worried because Mother's Day had passed and he didn't call," Deanna Pennington said. "I figured he must have been in a firefight or had gone into the field."
The call was recorded by his jailers. "I was in shock, I don't remember much of it," Pennington's father said. His mother was galvanized into action.
The Marine Corps encourages families of deployed Marines to stay in contact through e-mails and phone calls to provide emotional support. The Penningtons used the network to establish an aggressive defense for their son.
Conference calls were held among the parents of the accused, and advice was sought from a former military lawyer. A website (
www.defendrob.com
) was established.
The battle to help their son has been a team effort, but his mother is clearly in command: She's the organizer, the scheduler, the emotional heart.
"I sent a boy to the Marine Corps," she said, her tears giving way to anger. "That boy is now buried beneath a load of Marine Corps crap."
Deanna Pennington signed up for Web alerts so she wouldn't miss news about her son's case, including the Early Bird, the Pentagon's compendium of military news.
Terry Pennington served as a keynote speaker at a "Dump Murtha" rally in Pennsylvania held by opponents of Rep. John P. Murtha (D-Pa.). Like other parents of accused Marines, the Penningtons believe Murtha prejudiced their son's case when he said Marines charged with killing Iraqis in another incident had committed "cold-blooded murder."
The young Marine's father agreed to be interviewed twice by Fox News TV commentator Sean Hannity and by syndicated radio talk-show host Michael Savage. The Penningtons believe news coverage, particularly the Hannity interviews, prodded the Marines to drop the requirement that their son be shackled whenever he left his cell. The Marine Corps has declined to explain why it has kept the defendants in the brig.
"The only reason I can think of is that the government is trying to manipulate them into false confessions," Deanna Pennington said, "into making deals so [Marine prosecutors] don't have to prove the charges."
The parents hired retired Marine Brig. Gen. David Brahms to supplement the lawyers provided by the Corps. "It's our home equity and retirement savings versus the vast resources of the federal government. It's not a fair fight," said Terry Pennington, 57. The couple has moved to Maui, where Terry works for an audio equipment company.
The Navy corpsman and two Marines have pleaded guilty to reduced charges in the unarmed Iraqi man's death; a third Marine is expected to plead guilty. The Penningtons say Robert wants to prove his innocence in court.
Capital charges have been dropped against Pennington, as well as Clagett, but both men could get up to life in prison if convicted.