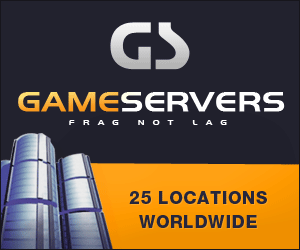 By MARIAM FAM and SINDBAD AHMED - Associated Press Writers
MOSUL, Iraq - (AP) Power outages and gunfire are daily fixtures
in this northern city. But so are election posters, talk of this week's vote
and a new freedom to criticize authorities.
Across Mosul, one of two Iraqi cities President Bush cited last week
as improving, residents paint a complex picture of life and violent death,
progress and decline, hope and despair.
Major attacks and car bombs seem to have tapered off in this city of
some 1.7 million residents about 225 miles northwest of Baghdad. But
security fears keep most people inside after dark.
Hamza Hassan, a 34-year-old carpenter, said security is a constant
worry. Just getting to work took two hours on one day last week because
clashes prompted troops to seal off roads. His daughters hardly ever leave
home, and his sons sometimes skip school because of violence.
"The security situation is hopeless. There has been no progress,"
Hassan said. But he admits he feels safer than late last year, when police
all but disappeared after militants launched a bloody uprising.
The U.S. military said Mosul had come a long way since then.
"The population shifted their support to the government and the
Iraqi security forces that patrol their streets _ once the people realized
that the terrorists offered nothing but fear, violence and death," the
military said in written comments to The Associated Press.
"Attacks in the city are nearly 60 percent lower now than a year ago
and attacks are generally less organized."
Hassan can see glimmers of hope in other areas _ he is now free to
criticize authorities openly, something that would have been unthinkable
during Saddam Hussein's regime.
With its diverse ethnic, sectarian and religious makeup, some see
Mosul _ Iraq's third-largest city _ as a bellwether for the rest of the
country.
There was a time, shortly after fall of Saddam, when the city was
showcased as an unqualified U.S. success story. But attacks began escalating
late in 2003, and insurgents _ including al-Qaida in Iraq and the Ansar
al-Sunnah Army, two of the country's most feared groups _ gained a foothold
in Mosul.
Last January, when Iraq saw its first democratic elections in
decades, the streets of Mosul _ a predominantly Sunni Arab city with
significant Kurdish and Christian minorities _ were all but devoid of
campaign posters. Insurgents burned voting material and scared away election
workers.
Many Sunni Arabs stayed away from the polls, either to heed boycott
calls or for fear of attacks.
This time, Sunni Arabs across Iraq are participating in Thursday's
vote. In Mosul, politicians hold gatherings to promote their platforms and
people stop on the street to read election banners.
Placards threatening voters are rare, although some campaign workers
reportedly were attacked while putting up posters.
Sarwa Abdul Rahman, a Sunni Arab candidate, maintains such attacks
could be the work of competing parties rather than insurgents.
The 32-year-old lawyer said she entered the race because she wants
to ease daily hardships. "I have hope that things can change."
Another Sunni Arab, Thaer al-Mufti, said he did not vote in January
because the polling station was too far away. He is so determined to vote
this time that he will stay with relatives who live closer to a voting
center.
Al-Mufti, an engineer and contractor, is disappointed with the pace
of reconstruction.
But Hameed Shabaky, a provincial council member, said U.S.-funded
reconstruction projects worth millions of dollars have been completed.
The U.S. Agency for International Development said this month its
projects in Mosul included supplying pumps, pipes and equipment for a water
treatment plant and rehabilitating 46 schools and four health clinics.
But al-Mufti said most of the work was done in villages and suburbs,
where security is better. "Meanwhile, the city suffers," he said.
Mohammed Jamsheed, head of a provincial reconstruction committee,
said several contractors pulled out because of threats, delaying projects.
"Terrorism remains in Mosul, but we are fighting it," he said. "The
political process and the reconstruction will not stop. God willing, we will
be stronger than terror."
Shabaky said reconstruction work has improved because the U.S.
military turned over control to the U.S. Embassy. However, he said the
economy is still suffering, in part because many business owners and
merchants fled for fear of being kidnapped for ransom.
Economic development, the U.S. Army said in a statement, "is still
an area where we continue to seek improvement, but as the security
environment improves, investment and jobs are sure to follow."
Overall, services remain poor, residents say.
Last week, the power was out most of each day, Hassan said. But at
home, his wife and children use generators to watch satellite TV channels,
banned under Saddam.
"Before, we only had the state channels and it was almost all news
and politics. We really used to get bored. Now we have satellite, mobile
phones and the Internet," he said.
Hassan is especially happy with the Internet, which was restricted
under Saddam, because it allows him to air his grievances. A Shiite member
of a minority group, the Shabak, Hassan feels the government has denied his
people their rightful place by counting them as Kurds.
"We were living in fear under Saddam. We could speak only in hushed
tones. Now, we can yell at the top of our lungs," he said. "But is anyone
really listening? No one responds."