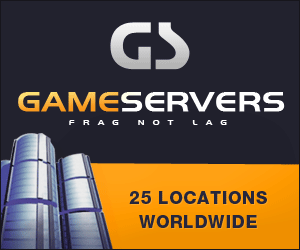 Washington Post
August 13, 2008
Pg. 1
Russian Attacks Continue After Statement

By Peter Finn, Washington Post Foreign Service
TBILISI, Georgia, Aug. 12 -- Russia said Tuesday that it had ended its five-day tank and bomber assault against Georgia and agreed to a French peace plan by which most Russian forces would return home and international mediators would work to settle the long and explosive conflict between Georgia and Russian-backed South Ossetian separatists.
"The aggressor has been punished and suffered very significant losses; its military has been scattered," said Russian President Dmitry Medvedev, speaking to his defense minister in a meeting aired on state television. He added: "If there are any emerging hotbeds of resistance or any aggressive actions, you should take steps to destroy them."
Whether a cease-fire had taken hold was unclear. Georgian authorities and foreign journalists reported that Russian forces continued to attack after Medvedev's words were broadcast, bombing the frontline city of Gori inside undisputed Georgian territory. There were reports of South Ossetian paramilitary fighters killing Georgian civilians, unrestrained by Russian troops.
Yet with his statement Medvedev appeared to be taking a significant step toward accommodating Western demands that Russia not translate its military superiority on the ground into annexation of South Ossetia and Abkhazia, another Georgian breakaway region, or the overthrow of the government of Georgia, which is a close U.S. ally. The injection of an international element into resolving the conflict, which carries the possibility of international peacekeepers in the two disputed regions, is a significant departure from previous Russian policy.
The plan would require Georgia's military to remain at its bases at distances that don't threaten South Ossetia, restricting the movement of the country's troops within its own recognized borders. And it did not include a reference to Georgian sovereignty over South Ossetia and Abkhazia, which the government in Tbilisi regards as sacrosanct.
But in Georgia's capital, which Monday night was rife with fears that Russian tanks would advance into the city, citizens celebrated what they took to be a major Russian step-down. Tens of thousands of people came together in the mood of a victory rally to hear President Mikheil Saakashvili, who spoke proudly of a David-against-Goliath confrontation.
"We don't yet have peace," French President Nicolas Sarkozy told reporters in Moscow, where he had gone to present the plan to the Russians. "But we have a provisional cessation of hostilities. And everyone should be aware that this is considerable progress. There is still much work to be done." Sarkozy secured Medvedev's signature to the plan and then flew to Tbilisi, where Saakashvili said he agreed to the document's "general principles."
Text of the agreement was not released. But its apparent lack of specificity on next steps carries the significant risk of a renewal of full hostilities in a region where cease-fires are agreed to and broken with head-spinning velocity.
Russia's move suggested that tough talk from Western leaders in recent days had succeeded in making Moscow fear a rupture of political and economic relations with their countries. Russia's relations with the West, already buffeted by a series of issues including a murder case in London and U.S. plans for missile defense in Eastern Europe, seemed on the verge of collapse because of Russia's offensive in Georgia.
The presidents of five East European countries, four of them members of the European Union and the NATO alliance, flew to Georgia on Tuesday to demonstrate support for Saakashvili. "The Russian state has once again shown its face, its true face," said Poland's Lech Kaczynski, who was joined by the presidents of Estonia, Latvia, Lithuania and Ukraine.
Ossetians are a separate ethnic group from Georgians. They broke away from national control in the early 1990s, and tensions have remained high since then. The chronology of events leading to full-scale war remains in dispute, with the Georgians and Russians each claiming that the other was the first to take major aggressive action.
Despite Western governments' public statements of support for Saakashvili, some Western diplomats now privately say that the Georgian leadership or military made a serious and possibly criminal mistake last week by launching a massive barrage against the South Ossetian capital of Tskhinvali, which inevitably led to major civilian deaths and casualties.
Russian officials have said 2,000 people were killed in the Georgian offensive, a figure that has not been confirmed independently. But it is indisputable that large numbers of civilians were killed in and around Tskhinvali.
Western diplomats involved in trying to end the crisis said the Georgian assault on Tskhinvali was massively disproportionate -- as was the Russian response, which clearly involved the bombing of nonmilitary targets.
Russia's military has denied aiming at a oil pipeline that crosses Georgia, connecting Azerbaijan and Turkey. But craters were visible around the pipeline between the city of Rustavi and Akhali Samgori village, southeast of Tbilisi, according to Georgian and American sources and foreign reporters. In recent days, Russian planes also destroyed a cement factory, hit rail tracks, blockaded a port and created such a climate of fear that trade slowed dramatically.
Georgian officials, speaking privately, said the country has suffered hundreds of millions of dollars in damage and estimated that double-digit growth figures for gross domestic product may plummet, at least in the short term, to 3 percent.
Matthew Bryza, the State Department's special envoy to the region, told reporters here that Washington was working on a major aid package to stimulate growth and "maintain stability." He didn't put a dollar amount on the assistance or say whether it would be structured as loans or grants or both. Russian Prime Minister Vladimir Putin, meanwhile, has offered the equivalent of about $400 million to rebuild South Ossetia.
Even after Medvedev announced an end to operations, Russia continued to bomb the almost completely abandoned city of Gori, which led to the death of civilians, including a Dutch journalist. The city's central square, dominated by a statue of Soviet dictator Joseph Stalin, who was born in Gori, was shredded with shrapnel from a bombing Tuesday afternoon. There were at least two other strikes on the city Tuesday afternoon, and no strikes were near military facilities in the city.
Gori's university and post office were burning Tuesday afternoon.
Georgian officials and U.S. officials said Tuesday night that Ossetian paramilitary forces were killing remaining civilians in Georgian villages near the South Ossetian-Georgian frontier and that Russian forces were failing to stop them despite entreaties from the authorities in Tbilisi. "It's bloodcurdling," said one Western diplomat.
Georgian positions in Abhkazia also came under attack Tuesday afternoon, and civilians and 600 Georgian police officers were driven out of the area. Abkhazia's leadership said its forces were behind the offensive, but an Associated Press reporter witnessed 135 Russian military vehicles heading for the Kodori Gorge, part of which is the only sliver of Abkhazia controlled by Georgia.
Thousands of refugees have fled the fighting, either to Russia or Georgia, depending on their ethnic allegiance. "All I had was a tiny house with two rooms, but no matter how small it was, it was my home," said Julia Zasiashvili, a mother of two children, who now lives in a small tent city between Gori and Tbilisi. She said residents of her village left bodies unburied as they fled their homes.
There were similar stories among Ossetians. "It looks like a small Stalingrad, doesn't it?" Teimuraz Pliyev, a 62-year-old resident of Tskhinvali, said to a Reuters reporter visiting the city. Stalingrad was site of one of the bloodiest battles of World War II. Pliyev said he and his family sheltered for three days to escape the fighting.
Russian Foreign Minister Sergei Lavrov described Saakashvili as a "criminal" because of alleged Georgian atrocities and said Tuesday that the Georgian president should step down. "It will be best if he left," Lavrov said.
Medvedev, using language reminiscent of the rhetorical thrusts of Putin, said at a news conference, "You know, lunatics' difference from other people is that when they smell blood, it is very difficult to stop them. So you have to use surgery."
But in Tbilisi, where tens of thousands gathered in the city center in a show of national solidarity, chanting "Georgia, Georgia," people continued to rally around Saakashvili, whose popularity, at least in the short term, has been significantly boosted by the crisis. "I promise you today that I'll remind them of everything they have done," he said, meaning the Russians. "And one day we will win." Striking a solemn tone, he appeared to move the crowd.