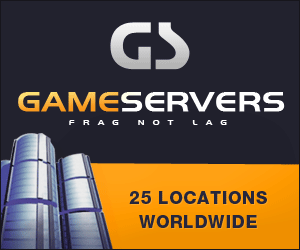 USA Today
May 17, 2007
Pg. 4
By Associated Press
BAGHDAD — Mortar rounds hammered the U.S.-controlled Green Zone on Wednesday, killing at least two people and wounding about 10 in the nerve center of the U.S. mission in Iraq.
About a dozen shells crashed into the 3.5-square-mile area of central Baghdad about 4 p.m., sending pedestrians racing for the safety of concrete bunkers.
Motorists abandoned their cars and sprinted for cover. Sirens wailed, and loudspeakers warned people to seek safety.
No American casualties were reported. The two dead and most of the wounded were Iraqis, U.S. Embassy spokesman Lou Fintor said. U.S. officials would not comment on damage within the area, citing security.
The shells exploded in rapid succession over about a three-minute period. Mortar and rocket crews can set up their weapons quickly on the beds of trucks or in parts of the city with limited surveillance, fire their rounds and flee before U.S. and Iraqi forces can respond.
Nine people were wounded in a rocket attack Tuesday in the Green Zone, and four Asian contractors were killed in a barrage May 3.
"This is something, unfortunately, that has been a factor and a safety concern for our people since the beginning," State Department spokesman Tom Casey said. "But certainly we are always looking at what we can do to better protect our staff and our facilities."
This month, the U.S. Embassy ordered diplomats to wear flak jackets and helmets while outdoors or in unprotected buildings because of security breaches in the zone.
In March, a rocket exploded near Prime Minister Nouri al-Maliki's office during a news conference for visiting United Nations Secretary-General Ban Ki Moon. A few days later, two suicide vests were found unexploded in the Green Zone.
On April 12, a suicide bomber managed to penetrate numerous security checkpoints, detonating an explosive belt in a cafeteria in the Iraqi parliament building. One Iraqi lawmaker was killed.
Also Wednesday:
•At least 88 violent deaths were reported by police across Iraq, including 32 people who died the night before when a car bomb exploded near a market in the Shiite enclave of Abu Saydah northeast of Baghdad. The U.S. military was investigating whether chlorine gas was used in the attack because some of the wounded experienced difficulty breathing.
•Eleven Iraqis were killed and 75 wounded in clashes in the mostly Shiite city of Nasiriyah in southern Iraq. Shiite militants loyal to anti-U.S. cleric Muqtada al-Sadr battled police to protest the arrests of two of their members.