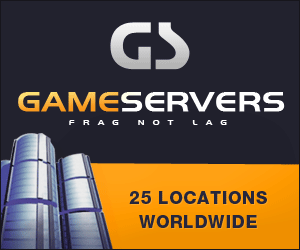 Washington Times
November 28, 2006
Pg. 11
F-16 down; pilot's fate unknown

By Thomas Wagner, Associated Press
BAGHDAD -- Mortar rounds crashed into an oil-processing facility near the northern city of Kirkuk yesterday, igniting a huge blaze, and a U.S. Air Force jet with one pilot crashed while supporting American soldiers fighting in Anbar province, a hotbed of Iraq's Sunni Arab insurgency.
The fire at the pipeline-filtering facility shut down the flow of crude to the massive Beiji refinery to the southwest, according to an official at the North Oil Co., who spoke on the condition of anonymity because he was not authorized to talk to reporters. The flames erupted at 6:30 p.m. and burned for several hours before they were extinguished, the U.S. military said.
The facility is 15 miles northwest of Kirkuk, a city that sits amid some of Iraq's richest crude-oil deposits.
Earlier yesterday, a bomb exploded beneath an oil pipeline south of Baghdad and set it on fire, and Iraqi and American forces were deployed to secure the area, police said.
No injuries were reported in the 7:30 a.m. blast near Mahmoudiya, about 20 miles south of Baghdad, said police 1st Lt. Haider Satar. The fire was put out about noon. The pipeline carries crude oil from storage tanks in nearby Latifiyah to the Dora refinery in Baghdad.
The F-16CG jet that crashed was supporting coalition ground forces when it went down at about 1:35 p.m. in Anbar province, about 20 miles northwest of Baghdad, the military said in a brief statement. The statement had no information on the cause of the crash or the fate of the pilot.
Al Jazeera broadcast video of the crash site, but withheld pictures of a body said to be the dead pilot, because they were too graphic. Today, Al Jazeera reported that two militant groups claimed to have downed a U.S. F-16 in retaliation for what they said was the U.S. Army's killing of tens of Iraqis. The Pentagon had no immediate comment on the claim, which Al Jazeera said came in a statement posted on the Internet.
Mohammed Al-Obeidi, an Iraqi who lives in the nearby town of Karmah, said by telephone that he saw the jet flying up and down erratically before it nose-dived and exploded in a farm field. He said other U.S. warplanes rushed to the crash site and were circling around it.
Maj. Gen. William Caldwell said he doubted the jet was shot down because F-16s fly very fast and have not encountered weapons in Iraq that are capable of taking them down.