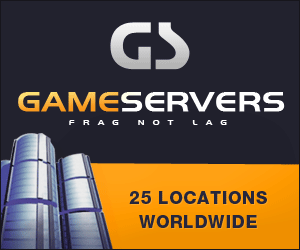 Media: The Associated Press
Byline: SINAN SALAHEDDIN
Date: 21 October 2006
BAGHDAD, Iraq_A least 18 people were killed in a mortar attack on an Iraqi
market on Saturday, while rival Shiite militiamen battled near the ancient
city of Babylon until American forces and helicopters rushed to separate the
combatants.
At least 12 mortar rounds rained down at about 5:30 p.m. (1430 GMT), soon
after a bomb attached to a bicycle ripped through the crowded open-air
market in the central city of Mahmoudiyah, said army Capt. Oday Abdul Ridha.
Such dual attacks are frequently employed by armed groups to inflict
additional damage on crowds that form after the initial bombing.
Three of the dead and 40 of the most seriously injured were taken to a
hospital in Yarmouk in Baghdad's western suburbs, about 30 kilometers (20
miles) to the north, police said. Mahmoudiya is a primarily Shiite city
surrounded by rival Sunni communities.
Lt. Hayder Satar of the Mahmoudiyah police said the death toll was likely to
rise given the nature of some of the injuries. He said a total of 52 people
had been wounded in the attack.
Earlier in the day, gunfights broke out in Hamza al-Gharbi, about 95
kilometers (60 miles) south of Baghdad, after a bomb exploded near the
offices of the Supreme Council for the Islamic Revolution in Iraq, a leading
Shiite political party that sponsors the Badr Brigades militia.
SCIRI supporters accused members of the Madhi Army headed by radical
anti-American cleric Muqtada al-Sadr of being behind the blast, Police Capt.
Muthana Khalid Ali said. He said Iraqi army and police called for
reinforcements and backup from American forces, who imposed a curfew on the
city. There was no immediate confirmation of U.S. involvement from a
military spokesmen.
At least two people were killed and four injured in the fighting, said
another police official, who asked that his name not be used for fear of
reprisals.
The new bloodshed came after Iraqi security forces reasserted control over
another southern city, Amarah, where rogue members of the Mahdi Army briefly
seized control on Thursday. Twenty five people, gunmen and police, were
killed in the fighting.
The incidents underscore alarm about the growing influence of the Shiite
militias, who are linked to political blocs wielding strong influence over
the shaky four-month-old government of Prime Minister Nouri al-Maliki.
Highlighting similar concerns on the other side of the sectarian fault line,
Sunni insurgents on Friday staged audacious military-style parades in a pair
of cities west of Baghdad that advertised their defiance of U.S. forces and
their Iraqi allies.
Father south, Iraqi soldiers kept Mahdi Army fighters of a radical,
anti-American Shiite cleric off the streets in Amarah, where they had
briefly taken control in an audacious attack a day earlier.
The Iraqi military on Friday sent about 600 reinforcements to retake the
city. British forces who turned over control of Amarah to Iraqi troops in
August said they had 500 soldiers on standby if the government called for
help.
By Saturday, shops and government offices had reopened while army units
manned checkpoints around the city of 750,000 people, which sits at the head
of Iraq's famous marshlands where the Tigris and Euphrates rivers draw close
together.
Haider Ali Abdullah, 35, said he rushed to reopen his tiny restaurant after
hearing that fighting had ended.
"We were terrified," Abdullah said by phone. "The last two days had a major
effect on our lives since we depend on this business to make a living."
Abdullah blamed both the local authorities and militiamen for allowing the
situation to deteriorate.
"If I have a problem with anyone, I should face him and rely on my own
wisdom to solve it without affecting the lives of others and killing dozens
of people," Abdullah said.
U.S. forces said they killed a key coordinator of foreign fighters under
al-Qaida in Iraq in an early morning raid in the insurgent stronghold of
Ramadi. Seven other suspects were captured, the military said. U.S. troops
destroyed the building in which the suspects had been hiding after finding a
booby trap, the military said.
It said the insurgent, who wasn't identified by name, had been a senior
leader of al-Qaida in Iraq responsible for providing weapons and financing
to foreign fighters in the country, as well as producing and distributing
video clips and other propaganda.
Iraq's main Sunni Arab party on Saturday issued strong backing for a new
agreement aimed at curbing violence between Sunnis and Shiites in Islam's
holiest city, Mecca, on Friday evening.
"We praise this step and call upon all Iraqis and the government to respond
to this blessed event and support it," said Adnan al-Dulaimi, the leader of
the Iraqi Accordance Front which controls 44 seats in the 275-member
parliament.
Al-Dulaimi also called for a ceasefire between American forces and insurgent
groups during the upcoming Eid al-Fitr holiday that marks the end of the
fasting month of Ramadan.
His endorsement of the accord was echoed by U.S. Ambassador Zalmay
Khalilzad, who in a statement urged Iraqis to do "everything possible to
stop the killing of the innocent."
The Shiite Fadhila party, a member of al-Maliki's ruling alliance, also
organized a rally in support of the agreement, attended by about 2,000
people who chanted "no to terrorism, yes to the Mecca edict," and "stop the
bloodshed."
Organizers of the Mecca meeting say they aim only to stop sectarian killings
between rival Sunnis and Shiites, rather than impose a truce on attacks
against U.S. forces in the country.
Differences between the two sides were exacerbated when parliament adopted a
Shiite-backed law this week allowing provinces in the Shiite and oil-rich
south to establish an autonomous region like the Kurdish one in the north.
Sunni Arabs and some Shiites opposed the law, arguing that federalism would
lead to the eventual breakup of Iraq.
President George W. Bush was meeting Saturday with top military officials
over refining tactics after commanders said the two-month-old campaign to
stabilize Baghdad had largely failed.
"The last few weeks have been rough for our troops in Iraq, and for the
Iraqi people," Bush said Saturday in his weekly radio address. "The fighting
is difficult, but our nation has seen difficult fights before.
In other violence, a suicide bombing on a Baghdad bus killed at least seven
people and injured 16 others.
Details of the blast were unclear, although police Lt. Maitham Abdul-Razaq
said it had missed its apparent target, a passing police patrol.
Unknown gunmen killed Adnan Abdul-Hussein, general director of the
government-owned National Insurance company, as he was driving in
southwestern Baghdad, police Lt. Maitham Abdul-Razzaq said.
In Baghdad's lawless neighborhood of Dora, four policemen were injured
Saturday when their station hit by three mortar rounds, police Capt. Jamil
Hussein said.
Dora, in southern Baghdad is the scene of almost daily attacks against Iraqi
security forces and U.S. troops. U.S. troops were recently ordered back into
the area after an earlier security sweep failed to stem fighting there.
Two Shiite men were killed by unidentified gunmen in a drive by shooting
early Saturday afternoon in al-Mahaweel, about 56 kilometers (35 miles)
south of Baghdad, in another suspected sectarian attack.
Clashes that broke out Friday between Shiite and Sunni tribes just south of
Baghdad have killed four people and injured at least five, said Lt. Mohamed
Al-Shemeri of the police force in the city of Kut.
The bodies of four electric company workers kidnapped Friday from the
Hafriyah area, 40 kilometers (25 miles) south of Baghdad, were turned in at
the morgue in Kut, said morgue official Hadi Al-Atabi.
Another six people were wounded, including six children, when a car bomb
detonated near an outdoor market in northern Baghdad, police Capt. Ahmed
al-Saadi said.