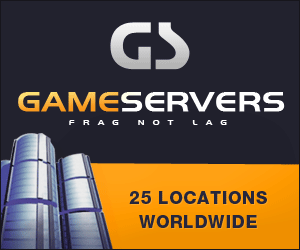 Washington Post
May 24, 2007
Pg. 1
By Sudarsan Raghavan, Washington Post Foreign Service
BAGHDAD, May 23 -- More than three months into a U.S.-Iraqi security offensive designed to curtail sectarian violence in Baghdad and other parts of Iraq, Health Ministry statistics show that such killings are rising again.
From the beginning of May until Tuesday, 321 unidentified corpses, many dumped and showing signs of torture and execution, have been found across the Iraqi capital, according to morgue data provided by a Health Ministry official who spoke on condition of anonymity because he was not authorized to release the information. The data showed that the same number of bodies were found in all of January, the month before the launch of the Baghdad security plan.
Such killings are a signature practice of Shiite militias, although Sunni insurgents are also known to execute victims. The number of found bodies is a key indicator of the level of sectarian violence, but the statistics also include some who died from causes unrelated to the political situation.
Weeks after the security plan was launched in mid-February, Bush administration and U.S. military officials began citing a decline in sectarian violence as evidence of the plan's effectiveness. Although that trend appears to have reversed, the unidentified corpses being collected this year remain far fewer than those found during the peak periods of sectarian strife last year.
Lt. Gen. Aboud Qanbar, the Iraqi commander overseeing the security plan, acknowledged in an interview that the number of unidentified corpses is rising and said there has been a spike in sectarian assaults by Shiite militias, especially elements of the Mahdi Army, the militia of Shiite cleric Moqtada al-Sadr.
"We are aware of this happening, yes," Qanbar said Tuesday, seated in his office inside one of the palaces of the late ousted president Saddam Hussein. "We have noticed that those gangs are again attacking people."
The rise in sectarian violence has followed a recent increase in mass-casualty suicide attacks and car bombings that have targeted mostly Shiite areas in Baghdad and other parts of the country. U.S. officials have acknowledged that they have had little success in curtailing such attacks, which have occurred with greater frequency since the start of the security plan than before.
In the 14 weeks preceding the start of the plan on Feb. 14, at least 821 people died in 11 attacks -- typically suicide car bombings -- that killed more than 20 people at a time, according to a Washington Post analysis. There have been at least 20 such attacks in the 14 weeks since the start of the plan, causing a death toll of at least 1,098, the analysis showed.
Such bombings, apparently orchestrated by Sunni insurgent groups such as al-Qaeda in Iraq, have prompted reprisal killings, Qanbar said. "Terrorists of al-Qaeda and the enemies of Iraq, they want to start a crisis," he said. "The objective behind this is to incite sectarian strife."
Like the numbers of unidentified corpses, other indicators of violence, such as kidnappings, remain below levels seen last year at the height of sectarian tensions. The United Nations, citing Health Ministry numbers, reported that 1,471 unidentified bodies were found in Baghdad in September 2006 and 1,782 in October 2006. Bombing victims and many others who die violently in Baghdad are taken to the city's hospitals rather than its morgue.
But the recent increase in unidentified bodies raises questions about whether thousands of U.S. reinforcements can effectively halt sectarian violence.
President Bush and other senior administration officials have cited declines in sectarian killings in justifying U.S. troop increases and additional funding for the war.
"The level of sectarian violence is an important indicator of whether or not the strategy that we have implemented is working," Bush said May 10. "Since our operation began, the number of sectarian murders has dropped substantially."
A U.S. military spokesman on Tuesday acknowledged an upturn, but said it was unclear whether it amounted to a decisive shift in trend. "We've seen a slight rise in sectarian violence," said Lt. Col. Christopher C. Garver. "We're concerned about every one, obviously. We have been working to keep the sectarian violence down."
In April, the morgue data showed, 182 unidentified bodies were discovered in Baghdad. At present rates, May's tally would more than double last month's.
Aggregate figures for Baghdad and eight other provinces also show recent increases: In January, 360 bodies were found; in February, 400; in March, 451; in April, 421; and from May 1 to 22, 443.
Health Ministry officials could not be reached for comment Wednesday but in the past have disputed the accuracy of statistics not released through official channels.
The declines in sectarian violence since the beginning of the plan were largely attributed to Sadr ordering his militia, the largest and most powerful in Iraq, to lie low, even if provoked by U.S. forces or Sunni insurgents.
By March, U.S. officials were promoting the lower levels of sectarian killing as signs of progress, even as car bombings and suicide attacks rose.
On March 8, David Satterfield, the State Department's coordinator for Iraq, said the levels of "sectarian violence -- execution killings that were such a scourge in 2006," were "down over the past 60 days to the lowest level since early spring of last year. And that is a dramatic decrease."
"That's a positive thing, but it needs to be sustained," he added.
In addition to car bombs, Qanbar said, roadside bombs, the biggest killer of U.S. troops, posed the greatest challenge to the Baghdad security plan. He said the Iraqi army had acquired a limited number of high-tech devices to detect car bombs and was focusing on finding car-bomb factories.
"This is the last weapon in the hands of the terrorists," Qanbar said.
After a car bomb tore through a crowded outdoor market in Baghdad's mostly Shiite Amil neighborhood on Tuesday, killing 30 people and injuring at least 68, dozens of fighters from the Mahdi Army converged on the scene, helping the wounded and firing guns into the air. Some vowed revenge.
"By God's will, we'll pursue them," said Abu Ali al-Garbawi, a Mahdi Army fighter.
Hours after the attack, some Mahdi Army fighters entered the adjacent neighborhood of Bayaa and kidnapped a few Sunnis, according to Garbawi and two other Mahdi Army fighters. By nightfall, Sunni insurgents were firing mortar rounds and rocket-propelled grenades at Shiite militiamen in Amil.
In interviews in Najaf last month, senior aides to Sadr insisted they have control over the Mahdi Army, but conceded they could not watch over all Mahdi Army fighters who seek vengeance for bombings.
"It's possible that some parties are using the name of Mahdi Army for killing the Sunnis," said Ahmed Shaibani, a senior Sadr aide.
Qanbar said many of the Shiite militias that have resumed violence "are being pushed by outside forces."
"All the countries in the area have their own agenda, and they are interfering in Iraq," he said, declining to name them.
"But we will not allow them to operate freely," said Qanbar, referring to the militias. "We will inhibit their activities. We will be chasing them."
Special correspondents K.I. Ibrahim, Salih Dehema and Waleed Saffar in Baghdad, other Washington Post staff in Iraq and staff researcher Robert E. Thomason in Washington contributed to this report.