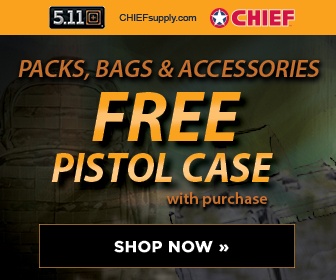 Jacksonville (NC) Daily News
April 2, 2008
JCS chairman visits troops at Lejeune
By Heather Gale, The Daily News
Shorter deployments and more time at home with their families for troops are a priority for military planners, troops at Camp Lejeune were assured Tuesday by the chairman of the Joint Chiefs of Staff.
"(Right now) we need to move down from 15-month deployments to 12-month deployments as rapidly as we can for the Army," Navy Adm. Mike Mullen said during a visit with servicemen and women at Camp Lejeune.
Before a standing-room-only gathering of more than 550 Marines and sailors, Mullen said military leaders want to move to having a person spend twice as much time at home as they would overseas. Currently, Marines are at seven-month deployments and have felt a tremendous amount of pressure from their time away.
"We want to move to a two-to-one dwell time-to-deploy time as rapidly as we can," he said.
In comments before taking questions from the audience, Mullen spoke of his gratitude for what the military has done and continues to do for the troops and their families.
"Everything we are involved in from promoting and education to the opportunities for families is changing as we speak," he said. "I think we live in a time where we can't be satisfied with just the status quo."
Among the topics raised by the troops was the impending growth of military personnel in the area and how the government was working with local communities to meet the challenge. Plans call for the addition of about 9,900 Marines and sailors at Lejeune and the New River and Cherry Point air stations by 2011.
Mullen said the expansion has everyone focused and that local leadership was "very much engaged" in the process.
"We know how military-friendly the state of North Carolina is and how friendly this area is and how much we depend on each other," he said.
Mullen said the military wants to continue to build on that relationship and work together to make sure plans are enacted to take care of the Marines and their families.
Another question was asked about the Chinese and their recent advancement in technology and how the military plans to counteract any possible attacks.
"They are developing a military capability that is maturing rapidly, and ... we don't necessarily have a clear idea of their intent," he said. "With (the Chinese), not being transparent enough is something we routinely discuss with them."
Mullen said military leaders constantly have discussions with the Chinese in order to understand their intentions.
"We would like our relationship to be strong and do not want to have that part of the world erupt in any kind of conflict," he said. "So we need to understand why they are (growing)."
Because of those issues and others raised at Tuesday's session, Mullen said leaders must be mindful of the defense budget.
"We have got we take care of and adequately fund you and your families to make sure we are a very robust, healthy force for a long time in the future," he said. "To not do so, I think, would be very dangerous in this time in history."
Mullen said that when he was the head of the Navy, 60 to 70 percent of the defense budget went toward the people and the rest was used to operate and buy supplies. If people want to reduce the budget, he said, they need to do so intelligently.
"Our budget, where in 2000 or 2001 it was $350 billion, is more than $700 billion for the fiscal year," he said. "Now a significant portion of that is the cost of the war, but even if you take that out, it is $500 billion. We are well resourced now to do what we need to do, and we just need to invest wisely."