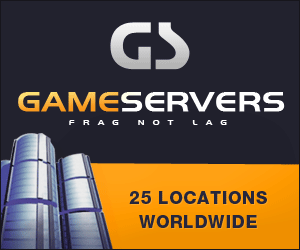 Media: The Associated Press
Byline: n/a
Date: 01 October 2006
BAGHDAD, Iraq - Iraqi and U.S. forces killed or captured more than 20
terrorist suspects, many linked with al-Qaida in Iraq, in a series of raids,
the U.S. command said Sunday.
In an early-morning raid Sunday, Iraqi army forces and U.S. advisers raided
a home in northeast Baghdad to capture a person suspected of being involved
in the kidnapping and murder of Iraqi civilians, the military said.
The suspect was thought to have been connected to militia groups and was
also believed to be involved with roadside bombing attacks, the military
said.
The military did not release any further details, but Iraqi police Capt.
Mohammed Ismael said one person was arrested, while a woman and a girl were
killed in the raid and three others wounded.
In the raid's aftermath, relatives held up a blood soaked blanket and
pointed to walls pockmarked by bullets.
A woman dressed in black told Associated Press Television News that
innocents were caught in the crossfire.
"We are poor people sitting in our house," she said. "We don't harbor rancor
against others."
On Friday, U.S. and Iraqi forces raided a building in Baghdad in an attempt
to apprehend a suspect believed to be associated with a senior al-Qaida in
Iraq terrorist leader and thought to have helped bring foreign fighters into
Iraq, the military said in a statement.
The target suspect was also believed to have planned and carried out
terrorist operations in Baghdad, and was linked to al-Qaida in Iraq groups
operating in Azamiyah in north Baghdad.
As forces moved in to capture the suspect, three people with assault rifles
moved to open fire on them and were killed. Three other suspects were
captured, and troops found multiple weapons and explosives at the scene.
The statement did not say whether the target suspect was among those killed
or captured and the U.S. military could not immediately clarify.
The same day, coalition forces in Baqouba, 60 kilometers (35 miles)
northeast of Baghdad, killed two terrorist suspects and captured five others
in a raid.
"Credible intelligence indicated the targeted terrorists communicated
directly with several al-Qaida in Iraq leaders tied to terrorist activity
from Tikrit to Muqdadiyah and Baghdad," the U.S. command said in a
statement.
The intelligence also indicated that the suspects cooperated with other
foreign extremist organizations operating in Iraq, the military added.
Troops cleared the target building and detained two suspects, then killed
two others who opened fire on the coalition forces with AK-47 assault
rifles. They located a suicide bomb belt on the roof the building.
Three more suspects were taken into custody in a connecting building, where
troops found another suicide bomb belt, multiple hand grenades, and
ammunition.
Six terrorist suspects were killed in two separate operations on Sept. 25
around Ramadi, 115 kilometers (70 miles) west of Baghdad.
Based on intelligence information, coalition forces tracked a vehicle on a
road known to be used by the leader of al-Qaida in Iraq in the region, then
opened fire on it, killing the driver and 3 passengers before they could
detonate the two suicide vests found inside. Two AK-47 assault rifles were
also found in the vehicle.
Later, as coalition forces approached a second vehicle being tracked, one of
the two people inside detonated a suicide vest.
Two al-Qaida in Iraq suspects wanted for attacks on Iraqi and U.S. forces
were captured Sept. 22 in Samarra, 95 kilometers (60 miles) north of
Baghdad, the military said.
The two are believed to have planted roadside bombs and conducted sniper and
other attacks against coalition troops.