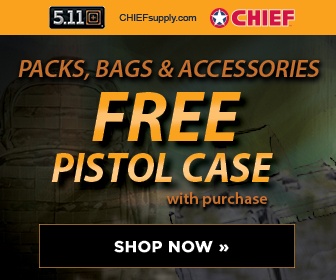 Los Angeles Times
September 4, 2008
Pg. C1
The fate of Boeing's cargo plane remains uncertain as military officials assess needs.

By Peter Spiegel, Times Staff Writer
WASHINGTON -- The four-star general in charge of the Air Force's cargo fleet said Wednesday that he saw no need for a new version of the hulking C-17 cargo aircraft being proposed by Boeing Co. as a way to extend the life of Southern California's last major airplane factory.
But Gen. Arthur J. Lichte said additional demands being placed on the Air Force, including the creation of a new African command and an increase in the size of the Army, could lead him to seek additional orders of the current C-17. That could prevent Boeing's Long Beach assembly line from closing in two years.
Boeing officials have said that the C-17 plant, which is adjacent to Long Beach Airport and employs about 5,000 workers, is scheduled to close in August 2010 if the aerospace giant gets no additional orders for the plane. Because of its size, the aircraft is primarily used to transport large shipments of military equipment over long distances.
Boeing's proposal, dubbed the C-17B, would overhaul the aircraft, giving it stronger engines and additional landing gear so that it could land at smaller, more rugged runways in war zones and enable it to become a more effective short-haul carrier.
But the Air Force is currently buying smaller Lockheed Martin-built C-130s for such short-haul missions, and Lichte, the head of Air Mobility Command, said he did not see a need for a "tactical" C-17.
"Right now -- and when I say right now, it's probably for the next 10, 15, 20 years -- we don't see as much a requirement for that," Lichte told a group of military reporters.
Despite Air Force resistance, Boeing could find more willing advocates within the Army, which is expected to need a larger cargo plane to transport a new family of armored vehicles that it is developing over the next decade. Boeing has been pushing the C-17B with the Army in hope that the Army can persuade the Air Force to consider the new aircraft.
The Air Force is planning on buying 205 C-17s, and Chicago-based Boeing has been aggressively marketing the aircraft to foreign buyers. But because of its high price, overseas sales so far have been limited to small buys by close allies of the U.S. such as Britain and Australia, and any long-term reprieve for the Long Beach plant probably would require larger purchases by the Pentagon.
Lichte indicated that more purchases of the current C-17 version might be in the offing. He noted that the Air Force is expected to issue a new study of its cargo needs early next year that will look at the mix of C-17s and C-5s, which are the aging airlifters that the C-17 was designed to replace.
The Air Force is putting new engines into the C-5s, but the program has been plagued by cost overruns. Lichte suggested that problems with the C-5 -- including the discovery of multiple stress cracks -- could lead the Air Force to decide that buying more C-17s would be more cost effective.
"Could we see more regular C-17s? Yeah, I think we might, depending on how things go with some of these airlift studies," Lichte said. "We are continuing to look at the C-5: How much will it cost to sustain all that? Then [we will] make decisions whether we need more C-17s and need to retire C-5s."
The new study on airlifters comes at an awkward time for the Air Force, which is dealing with a series of controversies in its procurement of new aircraft. The service has come under intense criticism from officials close to Defense Secretary Robert M. Gates for its push to double the number of F-22 fighters the Bush administration has approved.
More recently, it was forced to reopen a competition to build 179 refueling tanker planes in July after government auditors found that Century City-based Northrop Grumman Corp. was selected improperly. The overturning of the tanker decision came after a formal protest by Boeing, the losing bidder. Lichte expressed frustration that repeated legal challenges could further delay the replacement of the aging tanker fleet.
Lichte said he was concerned that another legal challenge could be only weeks away, when the Pentagon is due to release its revised request for tanker proposals from Boeing and Northrop. The high stakes -- the contract is worth $35 billion, one of the last major weapons programs to be awarded in the next decade -- and bitter allegations could lead to an endless series of legal setbacks, Lichte said.
"How are we going to solve this, because quite frankly at this point I don't see the way forward," he said.
"This is a lot of money; I understand the business nature of this," he added. "I just don't understand at some point how you stop and say: OK, this company wins and this company loses."
Times staff writer Peter Pae contributed to this report.