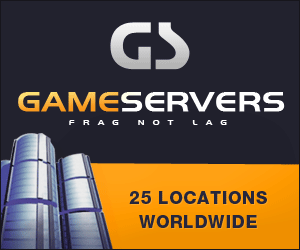 Chicago Tribune
May 31, 2007
These days, losing a limb doesn't have to mean the end of a military career

By Michelle Roberts, Associated Press
SAN ANTONIO -- In the blur of smoke and blood after a bomb blew up under his Humvee in Iraq, Sgt. Tawan Williamson looked down at his shredded leg and knew it couldn't be saved. His military career, though, pulled through.
Less than a year after the attack, Williamson is running again with a high-tech prosthetic leg and plans to take up a new assignment, probably by the fall, as an Army job counselor and affirmative action officer in Okinawa, Japan.
In an about-face by the Pentagon, the military is putting many more amputees back on active duty -- even back into combat in some cases.
Williamson, 30, a Chicago native who is missing his left leg below the knee and three toes on the other foot, acknowledged that some will be skeptical of a maimed soldier in uniform.
"But I let my job show for itself," he said. "At this point, I'm done proving. I just get out there and do it."
Previously, a GI who lost a limb almost automatically received a quick discharge, a disability check and an appointment with Veterans Affairs.
But since the start of the Iraq war, the military has begun holding on to amputees, treating them in rehab programs like the one here at Ft. Sam Houston and promising to help them return to active duty if that is what they want.
"The mind-set of our Army has changed, to the extent that we realize the importance of all our soldiers and what they can contribute to our Army. Someone who loses a limb is still a very valuable asset," said Lt. Col. Kevin Arata, a spokesman for the Army's Human Resources Command at the Pentagon.
Also, just as advances in battlefield medicine have boosted survival rates among the wounded, better prosthetics and treatment regimens have improved amputees' ability to regain mobility.
The Army has treated nearly 600 service members who have come back from Iraq or Afghanistan without an arm, leg, hand or foot. Thirty-one have gone back to active duty, and no one who asked to remain in the service has been discharged, Arata said.
Most of those who return to active duty are assigned to instructor or desk jobs away from combat. Only a few -- the Army doesn't keep track of exactly how many -- have returned to the war zone, and only at their insistence, Arata said.
To go back into the war zone, they have to prove they can do the job without putting themselves or others at risk.
One amputee who returned to combat in Iraq, Maj. David Rozelle, is helping design the amputee program at Walter Reed Medical Center in Washington. He has counted seven other amputees who have lost at least part of a hand or foot and have gone back to combat in Iraq.
The 34-year-old from Austin, Texas, said he felt duty-bound to return after losing his right foot to a land mine in Iraq.
"It sounds ridiculous, but you feel guilty that you're back home safe," he said. "Our country is engaged in a war. I felt it was my responsibility as a leader in the Army to continue."
Rozelle commanded a cavalry troop and conducted reconnaissance operations when he returned to Iraq, just as he had before the mine blast. Other amputees who have returned to combat, ranging from infantry grunts to Special Forces soldiers, have conducted door-to-door searches, convoy operations and other missions in the field.
"Guys won't go back if it means riding a desk," Rozelle said.
Mark Heniser, who worked as a Navy therapist for 23 years before joining the amputee program at Ft. Sam Houston in 2005, said both the military and the wounded benefit when amputees can be kept on active duty: The military retains the skills of experienced personnel, while the GIs can continue with their careers.
Staff Sgt. Nathan Reed, who lost his right leg a year ago in a car bombing, is 21/2 years from retirement and has orders to head in July to Ft. Knox, Ky., where he expects to be an instructor.
"My whole plan was to do 20 years," said the 37-year-old soldier from Shreveport, La. "I had no doubt that I would be able to go back on active duty."
Not everyone comes through treatment as rapidly or as well as Williamson, Reed and Rozelle. Some have more severe injuries or struggle harder with the losses, physically or emotionally. Those who lose a limb early in their careers are more likely to want out. Those with long service are more motivated to stay, Heniser said.
Williamson did not want to return to combat, and it is not clear he could have met the physical qualifications anyway.
The military planned to discharge him on disability, but he appealed, hoping to become a drill instructor. The Army ruled that would be too physically demanding for Williamson, a human resources officer before being sent to lead convoys in Iraq, but it agreed to let him return to active duty in some other capacity.
He is working out five days a week to regain his strength and balance.
"I could leave here today if they told me I had to," Williamson said.