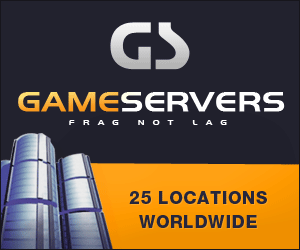 Washington Times
November 29, 2007
Pg. 5
Poll finds Republicans, Democrats feel better about war
By Jennifer Harper, Washington Times
Public opinion about Iraq is steadily improving.
"For the first time in a long time, nearly half of Americans express positive opinions about the situation in Iraq," said a Pew Research Center poll released yesterday.
Indeed, 48 percent of the respondents said the military effort is going well — up from 30 percent in a February survey, and the most positive finding in 14 months. Improvements are evident in both political parties as well. Previously, 51 percent of Republicans said the war was going well. The figure is now 74 percent.
Among Democrats, the figure once languished at 16 percent; it has since doubled to 33 percent.
The overall public has noted other improvements, meanwhile. About 43 percent said the effort has reduced the number of civilian casualties, up 23 points in the past nine months, while 32 percent said troops have made progress preventing civil war, a gain of 14 points in the same time period. Another 43 percent said insurgents are being defeated, a gain of 13 points.
More than half — 51 percent — said troops are preventing terrorists from establishing more base camps, half say they have made progress training Iraqi security forces, 46 percent say the U.S. is succeeding in rebuilding the Iraq's infrastructure and 43 percent say Iraq is establishing democracy. All of the numbers are improvements from earlier research.
While respondents still used such words as "bad" and "terrible" to describe their impression of the war in Iraq, emotionally charged references have changed. In September, the most frequently cited descriptive term for the situation was "mess." This time around, it is "improving."
The public appears to have reached such conclusions without much help from the press. The New York Times published an uncharacteristic story on Nov. 21 citing improvements in Iraq, but broadcasters virtually ignored the progress, according to an analysis by the Media Research Center.
"The media have such a hatred for George Bush and all things George Bush, they simply do not want to give him credit for anything in Iraq," spokesman Brent Bozell told Fox News.
Americans still want their troops to come home, according to the Pew findings. Overall, 54 percent want troops to leave Iraq, an opinion unchanged since February. More Republicans agree. Less than a quarter wanted troops to leave Iraq in the previous poll; the number now has risen to 30 percent. Among Democrats, the sentiment has remained steady at 75 percent.
"The war in Iraq continues to be viewed as the most important problem facing the nation, though it is not nearly as dominant a concern as it was early this year," the poll said.
In January, 42 percent cited the war as the top concern; the number has now fallen to 32 percent. Fears about the economy have risen from 5 percent to 14 percent.
The poll of 1,399 adults was conducted Nov. 20 through Monday and had a margin of error of three percentage points.