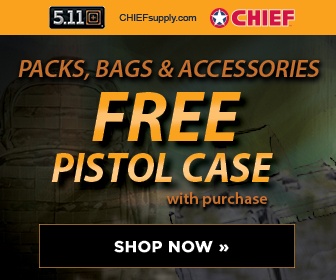 Time
March 10, 2008
Pg. 42
By Mark Kukis, Mosul
There are two important rules at Combat Outpost Rabiya, a tiny compound recently erected by U.S. troops on the west side of Mosul. First, do not urinate in any of the three wooden outhouses built over a ditch in the back. The waste has to be burned since there is no running water, and that is difficult to do when it's wet. Visitors are politely told to direct fluids into a hose leading downhill to a creek. Second, when going to the toilet--or anywhere away from the shelters of the camp's twin tents--always wear a helmet and body armor. Mortars drop from the sky without warning, and enemy snipers lurk along the rooftops and in the windows of nearby buildings. Despite the prospect of being shot, however, Rabiya is "the perfect spot," says Captain Peter Norris, commander of the roughly 30 U.S. troops manning the base alongside a similar number of Iraqi soldiers. Reason: "You don't have to go far to find the enemy, and he knows we're here."
Norris, a 28-year-old Texan, and his men at Rabiya were among nearly 4,000 American troops deployed across northern Iraq late last fall. Those who came to Mosul found themselves in the midst of a battle the U.S. military had supposedly won years ago. This northern Iraqi city of 1.8 million people was thought to have been pacified in 2003, when the 101st Airborne Division under then Major General David Petraeus executed a counterinsurgency strategy that many military analysts regarded as a model approach for the rest of Iraq. But Petraeus' successes largely disappeared soon after the 101st Airborne left the city in early 2004; Mosul's U.S.-trained police force collapsed, and insurgents drifted in and out of the city as they staged fights in other places, such as Ramadi, Samarra, Baqubah and Baghdad. Now the top U.S. commander in Iraq, Petraeus has spent the past year battling the insurgency in those areas, leading many militants to gather in Mosul again. And so troops like Sergeant John Fleenor, who was seriously wounded by a roadside bomb outside Mosul during his first deployment to Iraq, in 2004, are preparing to take back the city again. "It still smells the same," says the 24-year-old California native. "It still looks the same. I'm sure the people don't like us that much more."
For many American troops, Iraq is now a very familiar place. Though security has improved in some parts of the country, the gains remain fragile. The Pentagon says there will still be 140,000 troops in Iraq in July, up 8,000 from the 132,000 stationed there at the beginning of last year. The increase in troop numbers means that nearly a third of soldiers deployed to war zones, including Iraq and Afghanistan, are on at least their second tour of duty. While the Pentagon doesn't break down these statistics by theater, it's clear that the proportion is higher in Iraq, where many troops are on their third go-round.
In areas where the surge has been concentrated, many find that their task has changed dramatically since their previous tours. Staff Sergeant Shane Plummer, 27, was an infantryman during the 2003 assault on Baghdad and was posted to the Diyala River Valley in 2005. These days, he's based at Combat Outpost Cashe, 12 miles (20 km) southeast of Baghdad, where he focuses more on building relationships with Iraqis than on fighting them. With each tour, he says, "the mission has changed more toward making friends than finding the bad guy."
Returning troops find that some Iraqis, too, are more willing to make friends. Plummer, who is originally from Kansas, remembers how the Iraqis he encountered on his 2005 tour "would give us dirty looks and wouldn't tell us where the bad guys were." He says the mood has shifted to the friendliness he encountered on his first tour, when many Iraqis were grateful to be freed from Saddam Hussein's rule. Plummer says Iraqis are now happy to engage with him and his men on matters ranging from trash collection to counterinsurgency operations. "The more they get involved, the more I like them," says Plummer. "There are good Iraqi people."
But the mood is very different in places like Mosul, where things have gotten worse in the past year. Norris, the son of an Army chaplain, spent his previous tour in Diyala, but some of his men have had firsthand experience of Mosul. Fleenor earned a Purple Heart for the injuries he sustained here in 2004, and he lost his best friend, Sergeant Frank Hernandez, to a roadside bomb during the same deployment. As he walks the confines of Rabiya, Fleenor still wears a black metal band on his wrist etched with Hernandez's name. Sergeant Tony Carter, 33, who also served in this city during the early days of the war, acknowledges a sense of frustration with the current situation in light of the years of efforts to calm the city. "Of course, if you spend any time trying to fix something and it continuously has issues, yeah, there's going to be frustration," says Carter, who's from North Carolina. "I think everybody is probably frustrated a little bit. You just want to see it improve and get better."
The More Things Change ...
Things don't seem to be getting better at Rabiya. The surrounding streets have become the most contested ground in this part of Iraq. Insurgents move with relative freedom in the area, planting on average four roadside bombs a day while unleashing periodic hails of small-arms fire, rocket-propelled grenades and mortar shells in the direction of the small base. Four guard towers stand roughly 100 paces apart at corners of the outpost, framing a walled-off patch of muddy earth littered with shattered concrete and junked vehicles.
This used to be a municipal yard where the city parked dump trucks, steamrollers, backhoes and other vehicles. Norris and other officers had another spot in mind for the outpost, which overlooks the point where the main road linking Baghdad and northern Iraq meets a major artery running east and west. But insurgents had watched the troops as they scouted locations, and a sick comedy of explosions unfolded. Soldiers would eye a building and develop plans to occupy it, only to see it bombed shortly after they had visited it. At some point, someone graffitied a misspelled insult in English to the U.S. President on one of the bullet-pocked walls of the intersection, writing boosh dog in tall black letters.
In the end, the Americans decided simply to seize the municipal yard in one forceful move. About 150 soldiers suddenly appeared at the intersection on Jan. 19 in various armored vehicles. They blocked off the roads, threw up barriers, hauled out rubble and trash and set up two tents, one for themselves and one for the Iraqi army troopers. Within days, the compound was crackling with radio chatter and churning with humvees, Bradley fighting vehicles and tanks. Now U.S. soldiers usually spend two or three days at Rabiya before getting a short break back at the main U.S. camp, Forward Operating Base Marez, where they can eat a hot meal, take a shower and use a flushable toilet. But that base, too, periodically comes under mortar attack.
The U.S. military's strategy in Mosul today differs from that of the early years of the war in one significant respect: this time, Petraeus is pushing the Iraqi security forces to do much of the heavy lifting. Iraqi army forces that were pulled from Mosul to help secure Baghdad as part of Petraeus' surge are returning, and U.S. forces are also upping their efforts in the city: six combat outposts similar to Rabiya have gone up since December just on Mosul's west side, where insurgents have their strongest presence. Iraqi officials have claimed that the coming clash in Mosul will break the back of the insurgency. After a string of bombing attacks on the city, Iraqi Prime Minister Nouri al-Maliki on Jan. 25 vowed a "decisive battle" against insurgents in Mosul.
But a month later, the rhetoric has not been matched with action. Iraqi army troops, which number about 9,000, struggle to keep pace with the roughly 1,400 U.S. soldiers operating in Mosul. Even less able is the local police force, which has about the same number of men as the Iraqi army. Police ineptitude contributed to the undoing of U.S. successes in 2004, and there's little sign now that the police are ready to take the streets from the insurgents.
As in much of Iraq, the Americans remain the only credible guarantors of security. On a recent afternoon, Norris visited a police station near Rabiya to talk about plans for a checkpoint the Americans want to build and have the Iraqis control. The motor pool in front of the station house is full of battered Chevy pickups. Inside, the officer with whom Norris previously discussed the checkpoint is absent. An officer Norris doesn't know is there, in an office watching A Fish Called Wanda with the radio operator. Norris introduces himself and explains his idea for the new checkpoint, again. The officer on duty knows nothing about it and urges Norris to come back when the officer he dealt with before has returned. Nearly five years since Mosul's first liberation, some things haven't changed at all.