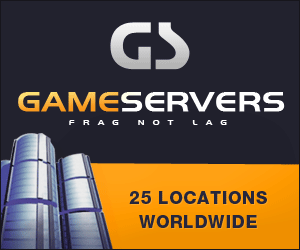 New York Times
December 10, 2006
Pg. 36
By William Yardley
FORT GREELY, Alaska, Dec. 4 — Snow fences help keep drifts from piling up on the missile silos. Heat-sensing security devices that monitor the edges of this 800-acre installation are sometimes set off by wayward moose.
And the soldiers here, members of the 3-year-old 49th Missile Defense Battalion of the Alaska National Guard, were just selected to help field test for the Army the third generation of the Extended Cold Weather Clothing System, seven layers of synthetic meant to resist the brutal winds that rip past the snow-clad peaks of the Alaska Range.
Four years after President Bush ordered a limited missile defense system to be built and nearly a quarter century after Ronald Reagan first proposed the Strategic Defense Initiative, this sub-Arctic outpost, once a cold war training site and still a cold-weather training site, is where progress on the long-embattled missile system is perhaps most evident, military officials say.
Eleven interceptor missiles are installed in underground silos here, buried beneath the snow and a former forest of black spruce. This summer, when North Korea signaled that it planned to fire an intercontinental ballistic missile, Fort Greely, which has never fired a test missile, was put on alert status, ostensibly ready to respond if necessary.
After the test either failed or was aborted, "there was a little bit of a letdown" at the base, said Lt. Col Edward E. Hildreth III, commander of the 49th, "because we were prepared."
That assertion, echoed by other commanders at Fort Greely during a limited tour of the base this week, comes a little more than three months after Secretary of Defense Donald H. Rumsfeld visited Fort Greely and expressed caution about the program's readiness. Critics have noted that tests on some parts of the system have failed and a recent successful missile test — in California, shortly after Mr. Rumsfeld's visit to Fort Greely — lacked decoys and was unrealistic.
Even as questions persist about capability, the missile defense program is pushing forward at a cost of at least $9 billion a year. About a third of that goes to the kind of operation that is based at Fort Greely, called Ground-Based Midcourse Defense, which is intended to shoot down enemy missiles while they travel through space. Vandenberg Air Force Base in California also houses two interceptors, but military experts say Fort Greely is better situated to interrupt the likely flight path of a missile from Asia or the Middle East.
Just a few years after being shut down, Fort Greely, about 100 miles southeast of Fairbanks, is now the destination of about 1,700 people, including some 200 soldiers, and the rest defense contractors and family members. The base's Brownie troop is at 16 girls and growing — Monday night they made root beer floats — just as the number of interceptors installed at the base is expected to expand to as many as 38.
Now, in a region with barely four hours of daylight in December, there is a new espresso shop on base and an expanded PX that sells flat-screen televisions.
Sgt. Jack W. Carlson III, an intelligence analyst, said he was assigned to Fort Greely before the Pentagon officials created the 49th Missile Defense Battalion. "We didn't have a name," Sergeant Carlson said. "We didn't have patches. We just called ourselves G.M.D.," for Ground-Based Midcourse Defense.
Sergeant Carlson married another soldier and has bought a house in nearby Delta Junction, population 840. He said he heated his house mostly with wood salvaged from the spruce left after a wildfire.
Before Fort Greely, he had been stationed in the Virgin Islands. He learned of openings in the missile defense program through an online posting, he said. "I'd been on the beach all my life, and it was time to see the snow."
Alaska has been crucial to American military interests since long before it became a state in 1959. Now, Adak, in the Aleutian Islands, is scheduled to become the home port of the Sea-Based X-band Radar, a long-delayed system built on a converted oil rig that is critical to the ground-based system's ability to track enemy missiles.
While the 49th is an Alaska National Guard unit, Colonel Hildreth reports to Col. Michael L. Yowell, commander of the 100th Missile Defense Brigade, based in Colorado.
Colonel Hildreth said he was well aware of criticism that missile defense was far from a perfected program. He said Fort Greely operated in a balance between operational mode and construction.
"We build a little, test a little," he said. "It's fluid."
A 12th interceptor will be installed this month. Last summer, however, when American intelligence learned that North Korea might be preparing to launch an intercontinental missile, much of the bustle of contractors on the site stopped. Fort Greely went on alert. The system that had struggled through tests faced the possibility of firing a live missile.
"It got