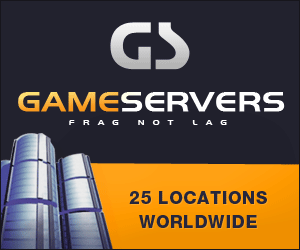 Washington Post
April 4, 2008
Pg. 1
A Victory for Bush; Czechs Set Deal to Host Radar Facility

By Peter Baker, Washington Post Staff Writer
BUCHAREST, Romania, April 3 -- President Bush advanced his plans Thursday to build a controversial missile defense shield in Eastern Europe by winning the unanimous backing of NATO allies and sealing a deal with the Czech Republic to build a radar facility for the system on its soil.
Bush's success in winning over once-skeptical European governments bolsters his position heading into talks with Russian President Vladimir Putin, who has denounced the shield as the start of a new arms race. The alliance said the system should be expanded, with participation of NATO countries and Russia, to protect all of Europe.
The unified support took some of the sting out of NATO's rejection of Bush's other priority here, the offering of road maps to membership for Ukraine and Georgia, two former Soviet republics seeking to escape Moscow's orbit. Two of Bush's best new friends in Europe, German Chancellor Angela Merkel and French President Nicolas Sarkozy, led the charge against him on that issue at the NATO summit here, the last of Bush's presidency.
Yet the deferment of Ukrainian and Georgian applications may help clear the way for a deal on missile defense with Putin, who arrived here Thursday and said through his spokesman that the membership issue was a "red line" for him. Putin joins NATO leaders in a meeting Friday morning and then will host Bush at his vacation home in the Black Sea resort of Sochi over the weekend.
The United States hopes that moving beyond discord about the two countries' membership will lead "to an understanding that we will all have an interest in cooperation on missile defense," Secretary of State Condoleezza Rice told reporters.
The summit was unusually fluid, giving the president mixed results on other fronts as well. He lined up additional NATO troops for Afghanistan, though not as many as officials say are needed. And he presided over the membership invitation to Albania and Croatia, but not a third country he wanted, Macedonia, which was blackballed by Greece in a dispute over its name.
With Bush's support, NATO leaders agreed to open preliminary discussions about eventual membership with two other former Yugoslav republics, Bosnia and Montenegro, a process called "intensified dialogue" that represents an early stage in the long admission process.
In its final communique, NATO also encouraged Serbia to consider joining, nine years after the alliance led a 78-day bombing campaign against it to push Serb troops out of the province of Kosovo, which has now declared independence.
Missile defense represented Bush's biggest achievement at the three-day summit and a striking turnabout from the ambivalence Europeans harbored not long ago. Bush wants to build a sophisticated radar facility in the Czech Republic and station 10 interceptor missiles in Poland as a hedge against Iran, which is developing ballistic missiles and enriching uranium that Western officials worry could be eventually be used to build nuclear weapons.
The Bush administration says the eastern location of Poland and the Czech Republic is ideal to allow early radar sighting of enemy missiles coming in from the Middle East and the launching of interceptors. Other analysts see politics also playing a role in the two countries' selection -- the new, former communist members are more supportive of the project than their Western neighbors and would be further anchored to the alliance by hosting the missile facilities.
After years of negotiations, Bush and Czech leaders announced Thursday that they have reached agreement on permitting the radar facility to be built. The administration is still negotiating with Poland, but hopes to wrap up a deal with it before Bush leaves office next year.
The NATO communique declared that ballistic missile development "poses an increasing threat" to Europe and said "missile defense forms a part of a broader response to counter this threat." The allies said they want to link the proposed U.S.-built system with NATO efforts to create a shield that would cover all of Europe and they urged Russia to drop its opposition and join an integrated anti-missile structure.
But the debate about NATO expansion dominated the summit, which officially wraps up Friday. While the United States, Canada and nine Eastern European nations supported putting Ukraine and Georgia on the path to membership, Germany, France, Italy and other Western European nations resisted, arguing that the two were still too unstable and expressing concern about poking Russia in the eye.
Although Sarkozy said "we're not afraid of Putin," he maintained it was premature for the former Soviet republics to be put on the waiting list for membership. "These two countries are destined to join NATO," Sarkozy said. "But there must be agreement at least to discuss the date and terms and conditions."
Bush aides said a majority of the members supported his position but because the alliance operates on consensus, Ukraine and Georgia were denied the membership action plans they sought. "We must give other nations seeking membership a full and fair hearing," Bush told the other leaders. "As we invite new members today, we're also clear that the progress of enlargement will continue."
As a concession to Bush, NATO instructed its foreign ministers to revisit the issue at a December conference and authorized them to accord at that time the status that the two countries seek, if merited. That would give Bush what he wants just before he leaves office. "We agreed today that these countries will become members of NATO" someday, the communique said.