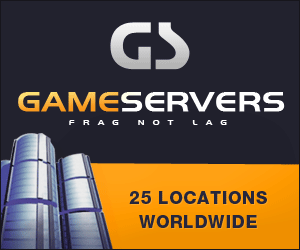 Washington Times
March 30, 2007
Pg. 1
By Sharon Behn, Washington Times
BAGHDAD -- Shi'ite militiamen, who melted away from Baghdad when U.S. and Iraqi troops began their security crackdown seven weeks ago, are rolling back into the city with fresh Iranian training, Iraqi and other officials said.
It is not clear whether the radical Shi'ite cleric Muqtada al-Sadr is in control of the newly trained group, which some Iraqis describe as a "secret army" trained and equipped by Iran.
U.S. forces are concerned that, despite Shi'ite leaders' assurances that they have pulled their fighters off the streets, uncooperative militias will return and seek to destabilize efforts to secure the city.
Videotapes and other evidence of Iranian propaganda have been found on people recently detained in Sadr City, said a member of one of the multiple Iraqi and U.S. security forces trying to return security to Baghdad.
Sadr City, a sprawling low-income area in northern Baghdad, is the home of Sheik al-Sadr's Mahdi Army militia, the Badr Brigade armed wing of the Supreme Council for Islamic Revolution in Iraq, followers of the Grand Ayatollah Ali al-Sistani, several smaller armed Shi'ite factions and criminal gangs.
A new element appears to be entering the territory: an extreme Mahdi Army splinter group that broke off from Sheik al-Sadr, went to Iran for training and started to return, said one Iraqi with intimate knowledge of the group.
"This is a special group, used for special operations, not controlled by Muqtada al-Sadr. This is a secret army," said the Iraqi, who asked not to be identified for fear of reprisals. "They work for Iranian intelligence. They have good weapons, good salary."
The group's objectives are not clear, but the Iraqi said he thought the goal was to exacerbate simmering strife between Sunnis and Shi'ites.
The daily number of sectarian executions is creeping up again in some neighborhoods of Baghdad, despite an enormous coordinated security effort by U.S. and Iraqi forces that has reduced incidents of violence.
U.S. officers in the field said that clearing Sadr City of violent militiamen is crucial to the overall success of the Baghdad security plan, which began last month and is expected to continue at least through August.
"It is the linchpin of the whole plan. Failure in Sadr City equates to an overall failure," said Maj. Wilson "Trey" Rutherford, operations officer for the 2-235 Airborne Infantry Regiment of the 82nd Airborne.
A Shi'ite stronghold since the days of Saddam Hussein, Sadr City accounts for roughly two-thirds of the population of Baghdad and about 15 percent of the population of Iraq. Yet it has been a no-go zone for both the Iraqi and U.S. armies for the past two years.
Bordered by wealthy neighborhoods of large houses and yards covered by date palms and orange trees, the heart of Sadr City is a jumble of trash, crowded low-rise buildings with corrugated tin doorways and crumbling cement stairways.
In the post-Saddam power vacuum, several militias and gangs have spawned in the slum. The challenge of clearing the city of its various militias, many of which are directly linked to the government, is daunting.
"We are 120 men and 17 Stryker [armored vehicles] facing 2.9 million people and staring right at the fangs of the beast," said one member of the U.S. forces who faces that challenge daily.
U.S. forces have been waiting to enter the heart of Sadr City until they identify the enemies, know their numbers and understand what it will take to subdue them.
"We might push something to a flash point and force people to react -- people who, if given another option, might react differently," said one U.S. official, asking not to be named.
Instead, U.S. forces are encouraging Iraqi security forces -- some of whom have personal ties to the neighborhood and are followers of Sheik al-Sadr -- to take the lead in the area as they go on joint foot patrols and visit with families on the outskirts of the area.
The Iraqi National Police are coordinating with the U.S. in Sadr City with the approval of Sheik al-Sadr, said one U.S. official working in the area to train the police force.
"There is a tacit political agreement here, but no one is sure how long it will hold," he said. "There may be elements that are unhappy with the level of cooperation."
As long as the cooperation lasts, the Americans are making a huge effort to win over the population by operating free clinics and trying to explain to family after family the goals of the security plan.
"When the coalition forces and the Iraqi forces work together in the town, we found the people like that, because they know these forces are there to keep them safe, and that the militia kill people without any reason," said one Iraqi officer.
He spoke on the condition of anonymity because he recently survived an assassination attempt.