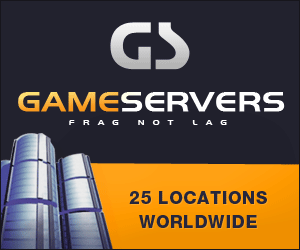 Media: The Associated Press
Byline: By HAMZA HENDAWI
Date: 19 October 2006
BAGHDAD, Iraq_The family of the murdered chief of police intelligence in the
southern Maysan province struck back Thursday against his suspected killers,
kidnapping the teenage brother of a local militia commander and vowing not
to free him unless the culprits turned over, police said.
Ali Qassim al-Tamimi was killed Wednesday by a bomb planted on the highway
between Maysan's provincial capital Amarah and the city of Basra farther
south. He was killed along with four of his bodyguards.
Tamimi is known to be a member of the Badr Brigade, a militia linked to
Iraq's largest religious Shiite party, the Supreme Council for the Islamic
Revolution in Iraq, or SCIRI. The family maintains that the rival Mahdi Army
of radical anti-U.S. cleric Muqtada al-Sadr was behind his murder.
The showdown between the two Shiite militias has the potential to develop
into an all-out conflict between the heavily armed groups and their
political sponsors, both with large blocs in parliament and backers of Prime
Minister Nouri al-Maliki's ruling coalition. It also could shatter the unity
of Iraq's majority Shiites at a time when an enduring Sunni insurgency shows
no signs of abating amid continued sectarian strife.
In response to the abduction, Mahdi Army militiamen deployed across the
city, enforcing an impromptu curfew and
taking control of several police stations, according to police Capt. Hussein
Karim and al-Sadr's media representative in Amarah, Aouda al-Bahrani. They
also commanderred police vehcicles.
By late afternoon, the city was almost completely deserted.
Clashes erupted between the Mahdi Army militiamen and policemen defending
the force's headquarters in the center of the city. Two policemen, two
militiamen and four civilians were wounded in the fighting, in which
mortars, rifle propelled grenades and assault rifles were used, according to
Karim, the police captain.
The Mahdi Army commander in Amarah is sheik Fadel al-Bahadli. His brother,
Hussein al-Bahadli, is believed to be 19.
Badr and the Mahdi Army have been at loggerheads for years, their
differences primarily over control of cities and towns in the mainly Shiite
south of the country. Ironically, both al-Sadr's political bloc, the
so-called "Sadrists", and SCIRI are members of the ruling coalition led by
Prime Minister Nouri al-Maliki.
The clashes in Amarah will almost certainly increase pressure on al-Maliki
to act against the militias, which are suspected of involvement in sectarian
killings now wracking the country.