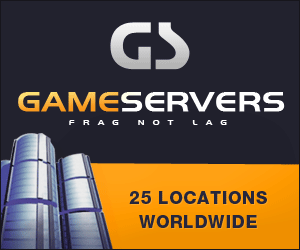 San Diego Union-Tribune
June 29, 2008
Pg. 1
By Steve Liewer, Staff Writer
Elizabeth Nila's old street in Murphy Canyon could have been called Surrogate Lane. Four other women on her cul-de-sac in the military housing complex near Tierrasanta had given birth to babies for other people.
Nila is part of a sorority of military spouses who are surrogate moms. She has two children of her own and is expecting a sixth surrogate child this fall.
"I get great satisfaction out of being able to help someone who can't have a child by themselves," she said.
Surrogacy brokers and fertility specialists interviewed for this story said 20 percent to 40 percent of their surrogates are military wives, and they praise the women's sense of discipline, commitment and cooperation. Most surrogates are paid $20,000 to $35,000 for carrying a child.
Not coincidentally, the military's main medical provider, TRICARE, is one of the few health care insurers nationwide that doesn't ban coverage for surrogate pregnancies. By hiring a woman with TRICARE benefits, intended parents avoid paying about $20,000 for a standard surrogacy medical policy. They also dodge deductibles and co-payments.
The financial advantage is clear enough that some surrogacy offices offer a $5,000 premium to military surrogates.
Money alone isn't enough to justify delivering a child for someone else, said Christina Slason, 29, a Navy wife from Tierrasanta who gave birth to her first surrogate baby in January.
"It's not a lot of money for a lot of work," said Slason, who has four children of her own. "Ultimately, you do it because you want to make somebody happy."
Public agencies don't collect statistics on surrogate births, and surrogacy groups largely don't share their numbers. At best, some surrogacy specialists estimate that nearly 30,000 surrogate children have been born in the United States since the mid-1970s.
In California, people who hire surrogates are protected by a 1993 state Supreme Court decision that gives them an absolute right to custody. As a result, the state has become a hot spot for surrogacies.
Fertility clinics and surrogacy brokers in San Diego County field clients from around the world. The prospective parents review portfolios of surrogates from all walks of life – different ages, ethnicities, occupations, religions and requested payments.
Some of the surrogates identify themselves as military wives.
Stephanie Caballero, an attorney who runs Baby Miracles Inc. in San Marcos, said five of the 15 pregnant surrogates now working with her office are military wives.
"They're very stable ... and they've got lots of military wives around them," said Tom Pinkerton, a lawyer in El Cajon who co-founded the National Fertility Law Center, the nation's largest law firm specializing in fertility issues. He said a minority of his surrogates are servicemen's spouses.
Brokers generally prefer that military surrogates not become pregnant while their husbands are deployed, but such pregnancies have occurred. In those cases, the brokers said, they try to make sure the women have support from relatives and friends.
Cori Boorjan, who runs Cori's Egg Donor and Surrogate Services out of her home in Lemon Grove, said about 30 of the 127 surrogates she has worked with in the past dozen years have ties to the military.
Such women are sought after for surrogacy, said Dr. Lori Arnold, an endocrinologist and partner in the La Jolla IVF fertility clinic. She estimates that 30 percent of her surrogate mothers have husbands in the armed forces.
'More regimented'
"It's become the 'in' thing to have a military surrogate," said Arnold, who also works at the California Center for Reproductive Endocrinology and Infertility clinics in Encinitas and Chula Vista. "I like working with military women. I think they're more regimented. Some will say 'Yes, ma'am' and 'No, ma'am.' If you tell them how to do something, they'll do it."
Besides dependability, financial savings can be important to people trying to have a baby through surrogacy. The cost can easily reach $100,000.
Prospective parents must pay for the surrogate's service, medical policy, surrogacy broker ($10,000 to $20,000), elective procedures such as sonograms and in-vitro fertilization ($15,000 to $20,000 for each attempt). They also need to cover the surrogate's incidental expenses such as travel and maternity clothes.
TRICARE's comprehensive medical services for military wives can trim about one-fifth off the surrogacy price tag. The savings can jump significantly when prenatal complications arise and the health insurer provides specialized care.
"I have clients specifically ask for military surrogates because TRICARE is the gold standard," Caballero said. "If you don't mind having your baby in a military hospital, TRICARE is absolutely great."
A cover story April 7 in Newsweek magazine that discussed surrogacy and military wives ignited a debate about whether a government health care plan ought to cover such pregnancies.
"Why are military spouses allowed to utilize the government medical system for a child that isn't going to be theirs?" a person identified as "TripleR" wrote in a posting on the magazine's Web site. "Taxpayers should be questioning this FRAUD!!!"
Surrogate mothers countered that they have earned their TRICARE coverage and should be able to use it as they see fit.
"There's a backlash because people don't understand surrogacy," said Cassandra Jones of Indio, a naval reservist and surrogate mother. "I defend this country 24/7. I don't think it's really fair for them to tell me I can't use my benefit."
Only Congress can change TRICARE benefits.
Last year, the agency's officials wanted to stop offering care for surrogate pregnancies but couldn't get the House or Senate to adopt the measure, said Austin Camacho, a TRICARE spokesman. The proposal hasn't been resubmitted this year.
TRICARE repayment
TRICARE now reserves the right to seek repayment from a military wife who's paid to be a surrogate mother. But surrogacy brokers said the rule is rarely if ever enforced.
"I've never seen them do it," said Pinkerton at the National Fertility Law Center. "I don't know if there's a legal basis to collect from someone."
Camacho acknowledges that TRICARE can't enforce its policy without invading the pregnant women's privacy.
"It's touchy," he said. "They generally don't wear a sign around their necks saying, 'This Is Not My Baby.'"
Former Navy wife Kris Barnes used TRICARE for one of her two surrogate pregnancies. She made no effort to hide it.
"TRICARE never said a thing," she recalled.
Barnes said "being broke" pushed her toward trying surrogacy in the mid-1990s, when she was a Navy wife with two kids and trying to stretch her husband's meager paycheck. The family lived in San Diego from 1991 to 1999.
Barnes passed physical and psychological exams, then met the intended parents. She quickly bonded with the wife.
"(She) couldn't produce eggs. Seeing the pain, I really had to help her," said Barnes, now 44, divorced and living in Baltimore. "When I found out I was pregnant, I was so excited that I cried."
Surrogacy brokers said they try to screen out anyone whose only interest is cash. Likewise, several surrogate mothers cautioned other women about getting caught up in the idea of earning lots of money.
"My compensation is just icing on the cake," said Nila, 43, of Serra Mesa. Her husband recently retired from the Marine Corps after a 20-year career.
Pregnancy is a round-the-clock commitment with myriad demands, surrogate mothers said.
"I've never looked at it as a job," Nila said, "because at 5 o'clock I can't hang up my uterus up and go home."