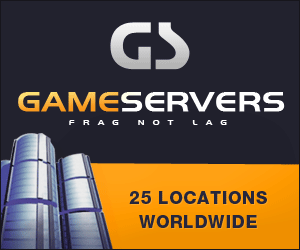 Washington Post
March 19, 2009
Pg. D7
Weapons Programs Also Reexamined

By Dana Hedgpeth, Washington Post Staff Writer
A top Pentagon budget official told a congressional panel yesterday that the military is reexamining how it uses contractors and how it spends money on large, costly weapons programs.
Testifying before the House Budget Committee, Robert F. Hale, undersecretary of defense-comptroller and chief financial officer at the Pentagon, noted that more jobs that had been done by government employees over the last decade are now outsourced to contractors.
"We need to look at how many contractors we are using and are there cost-effective ways we could do that in-house," Hale said.
President Obama has said he favors cutting back on the use of contractors. He also has called for cutting down on the number of no-bid deals.
Hale said the Pentagon is likely to "move more to fixed-price" contracts and away from cost-plus deals, where the government is more at risk for cost overruns.
The House Budget hearing comes as Defense Secretary Robert M. Gates is putting the finishing touches on the Pentagon's proposed $663.7 billion budget. Defense contractors and analysts expect Gates to push for delaying or cutting some major programs.
Defense spending has more than doubled in the last eight years. Obama's base budget of $533.7 billion for the Defense Department is about 4 percent more than the $513.3 billion appropriated for this year's budget. The rest of the money is for the wars in Iraq and Afghanistan.
Several congressional leaders, who are worried about a loss of jobs in their districts if weapons programs are canceled, questioned Hale about what Gates might do on specific programs, but he gave few details.
Hale said that Pentagon senior leaders are going to "reassess all weapons programs, especially those that have experienced execution problems" and continue reshaping the Defense Department to focus on more unconventional warfare, rather than fighter jets and tanks.
Lawmakers questioned whether Gates would consider cutting back some missile defense programs after a General Accountability Office report warned that the cost might climb as much as $3 billion more than earlier estimates.
"The secretary has said he'd be willing to terminate some programs if he thinks it is the right thing to do," Hale said. With some missile defense programs, he said, it "may be appropriate to do that."
"Nothing's off the table in this review, but no final decisions have been made," he said.
Michael J. Sullivan, director of acquisition and sourcing management at the Government Accountability Office, also testified, calling the Pentagon's acquisition program "fragmented and broken." He said 95 of the military's largest weapons programs are nearly $300 billion over budget and 21 months late on average.
Sullivan said projects often go forward without proper planning or with overly optimistic cost estimates, and often suffer from too many technical unknowns. Programs including the Global Hawk Unmanned Aircraft System, F-22A, the Expeditionary Fighting Vehicle and Joint Air-to-Surface Standoff Missile have had poor engineering planning and other trouble, he said.