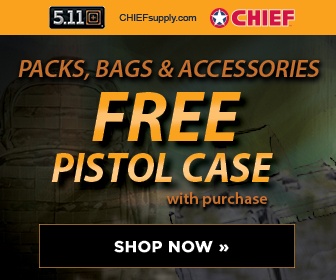 Raleigh News & Observer
March 2, 2008
Pg. B1
Bragg and Jacksonville areas will absorb thousands of new soldiers and families

By Jay Price, Staff Writer
FAYETTEVILLE -- Local leaders around Fort Bragg and the Marine bases in Onslow and Carteret counties are grappling with a once-in-a-lifetime windfall -- an injection of tens of thousands of new jobs -- and an equally extraordinary challenge: how to absorb enough new residents to start a couple of small cities.
Two simultaneous military population booms are expected to bring up to 40,000 newcomers to base communities in Eastern North Carolina in the next few years, straining schools, roads and utilities, as well as filling the coffers of local businesses and attracting new ones.
"Over the next four years, this will impact our region in a way that would normally take decades," U.S. Rep. Robin Hayes told a group of about 300 local leaders who gathered in Fayetteville on Friday to hear initial results of a study of the growth's impact on an 11-county area around Fort Bragg.
The $7 million study, paid for mostly by federal grants, is the product of a group called the BRAC Regional Task Force and a consultant. It's not finished but already is seen as a model for communities nationwide that are booming because of military growth and the movement of units due to base closings announced in 2005.
A nearby seven-county region will need that model soon. The Jacksonville and Havelock area have just begun to consider the effects of more than 11,400 Marines, civilian employees and military family members expected to move in, along with an unknown number of private-sector workers that are sure to follow.
Bragg-area leaders began studying their coming boom in 2005 after the base closing plan reassigned several thousand soldiers from a base in Georgia. Still, many are worried about having enough time to deal with issues such as the school shortage.
Folks near the Marine bases didn't learn about the influx until last fall and have less time to prepare.
"It's a pretty daunting task to try to wrap our arms around all this," said David Williams, chairman of the Pender County Board of Commissioners. He's a member of the planning group there, which held its first meeting in January.
The task force -- like its counterpart near Bragg -- is looking at such things as schools, transportation, water and sewers, Williams said. But it hasn't hired a consultant yet to begin figuring out what the region might need or even exactly how many newcomers are on the way.
The Fayetteville area study offers some clues -- in numbers the Marine communities may find startling. The Bragg area expects about 14,300 more service members, civilian base workers and military family members -- just 1,900 more than the Marine communities -- but that translates to an estimated 26,000 newcomers by 2013, likely pushing the region's population over 1 million for the first time.
Many of the new soldiers will be officers, giving Bragg the largest number of generals anywhere in the country except for the Pentagon.
Nearly 800 of the new jobs have annual salaries higher than $102,000.
All told, the boom will bring $1.28 billion more in personal income to the area, according to the study. It also will make the area more attractive to defense contractors, said Paul Dordal, a former Air Force general who is the executive director of the Bragg-area task force.
Requesting help
The biggest challenge, Dordal said, is school construction. Nine schools will be needed, and the local governments will have to find the $275 million to pay for them. The task force plans to ask the Pentagon for help finding federal money to help with that and other needs, he said.
"Because all of these changes are occurring because of federal legislation, they should be responsible to some degree for helping us handle these things," Dordal said.
The Bragg-area task force also will ask for state help with some needs, such as road improvements, Dordal said.
His group is still developing projections for other effects, such as the effects on water and sewer systems, health care, the work force and quality of life. Once the study is done, the group will develop a plan for local governments and business leaders.
Williams, the Pender County commissioner, said local governments around the Marine bases also will need financial help handling the wave of newcomers. His county, for example, was already fighting to cope with growth before the announcement. For one thing, it badly needs the state to speed up funding for a bypass around Hampstead.
"If Dell Computer or GE said they were coming and bringing 11,500 jobs to Jacksonville, the state of North Carolina and the governor would be falling all over themselves to help with infrastructure, training, whatever," Williams said. "The state needs to step up and help these counties."
But on the whole, he said, it's better to be struggling with growth than with the lack of it.
Wasting no time
The influx might help the Jacksonville area reach a demographic tipping point that helps draw higher-end retailers, supermarkets and restaurants. That will, in turn, make it more attractive for other kinds of business and industry, said Jim Reichardt, director of Jacksonville-Onslow Economic Development.
Existing business owners aren't waiting for an elaborate regional plan, or even for the new troops to arrive. Around Lejeune, developers are breaking ground on new housing projects, and three extended-stay motels are either planned or under construction.
Chris Rackley of Lewis Realty Associates said his company will soon break ground on a new subdivision in the Holly Ridge area targeting the officers who will be among the newcomers to Camp Lejeune. Eventually it will have about 60 homes, he said.