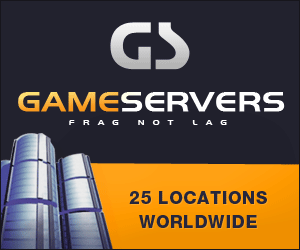 Buffalo News
February 4, 2008
Pg. B1
No penalties so far after TV disclosure
By Lindsey McPherson, News Staff Reporter
WASHINGTON -- The U.S. government's "Don't Ask, Don't Tell" policy calls for the military to discharge service members who disclose that they are gay, but Army Sgt. Darren Manzella -- who came out of the closet on national television -- is still serving his country without being disciplined.
Manzella, who grew up in Portland, Chautauqua County, and graduated from Brocton High School, appeared on "60 Minutes" to discuss his sexual orientation and how his command has not punished him for being openly gay. He has received no reaction from his unit or Pentagon officials since the episode aired Dec. 16.
"There's pretty much no one else I can tell," he said.
Manzella has served the military as an Army medic for almost six years, spending 12 months in Iraq and about 14 months in Kuwait.
Anonymous e-mails and phone calls from people saying he was under investigation provoked Manzella to "come out" to his supervising lieutenant in the summer of 2006 while stationed with Headquarters Company of the 1st Cavalry Division in Fort Hood, Texas.
"I was looking for advice, for guidance," Manzella said. "At that point, I wanted to be the one to take a proactive step before the rumors or anything started."
The lieutenant reported him to his battalion commander, who investigated and found no proof of Manzella's homosexuality and invited him to go back to work.
If Manzella's commander were to have found evidence of homosexuality, he could have discharged Manzella from the armed services -- like the 12,000 men and women forced out of the military from 1994 through 2006.
"I am very aware of the consequences, and I was willing to take any risk in order to do that," said Manzella.
He is by no means alone in taking such a risk. About 500 openly gay active service members like Manzella have come forward to the Servicemembers Legal Defense Network for assistance, said Victor Maldonado, the organization's senior communications associate.
"With recruiting being so difficult fighting two wars, we're finding the trend is turning towards cases like Darren's and the 500 service members," Maldonado said. "A good soldier is a good soldier, and a good soldier in a time of war is a valuable soldier. We're finding a willingness on the part of units and commands to retain quality soldiers regardless of their sexuality."
Though Manzella's unit has not launched a new investigation on him since he came out on "60 Minutes," the Army reserves the right to do so.
When Manzella appeared on the show, his unit was in the process of returning from Kuwait. The members then went on block leave, a month off when they could visit family and friends anywhere in the United States. They're now returning from that leave.
"The unit would take care of any actions that were outstanding upon their return," said Paul Boyce, Army spokesman, though he declined to comment specifically on Manzella's case. "We do leave this to the discretion of the unit."
Manzella said his family, friends and colleagues have supported him through the coming-out process, as have other gays who have served in the military.
"Since I've come out on '60 Minutes,' I have received a large number of e-mails, some from prior service members that had been dismissed, some that are being closeted in the military," Manzella said. "Mainly, I'm 99 percent supported."
Still, Manzella's proclamation of his sexuality found a critic in Elaine Donnelly, president of the Center for Military Readiness, a Michigan-based group that says it promotes sound military personnel policies.
She said Manzella is participating in a media campaign misleading the public to believe the Pentagon has closed his case.
"This is an ongoing public relations campaign," she said. "It is designed to create the illusion of momentum. Sgt. Manzella is misleading people, and the Army is allowing him to do it. It is demoralizing to everyone else."
Though the military has not yet taken action against Manzella because his unit is on leave, the situation is not closed, Donnelly said.
"He's not eligible to be in the military, and the authorities at Fort Hood have been delayed in their action," she said. "He has unfortunately used that delay as an opportunity to mock the military."
Donnelly strongly opposes gays in the military, contending that the 1993 "Don't Ask, Don't Tell" policy, which allows homosexuals to serve so long as they remain in the closet, doesn't go far enough.
"The underlying premise is homosexuality is incompatible with military service," she said.
Manzella also criticized the "Don't Ask, Don't Tell" policy, but for very different reasons.
"It's an outdated policy, and I think that it unjustly keeps talented soldiers and personnel in the military from a lifestyle that really in no way would affect their work or their work performance," he said.
Manzella, the son of Nancy and Michael Manzella, who operate a Portland grape farm, reported back to Fort Hood on Jan. 24, and he's now waiting for his next order. He said he will continue to speak out against "Don't Ask, Don't Tell" and tell his story in hopes of building momentum for changing the policy.
"I'm hoping that my voice will put a little more strength behind the act to end the policy," he said.