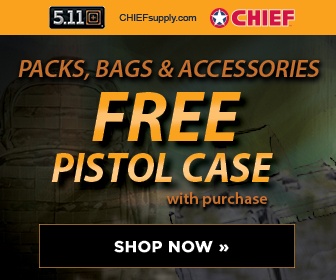 Boston Globe
March 7, 2008
Interviews officers about incentives
By Bryan Bender, Globe Staff
WASHINGTON - To prevent a mass exodus of experienced troops they fear would break the all-volunteer force, the Army and Marine Corps have taken the unprecedented step of interviewing thousands of midlevel officers and enlisted soldiers to identify ways to persuade them to stay in the military, according to Pentagon officials and documents.
Since the US-led invasion of Iraq in 2003, the Army and Marine Corps have depended on high retention rates - reenlisting soldiers nearing the end of their service and persuading officers to extend their careers - to offset the increasing difficulty attracting qualified recruits. The Pentagon will need even higher rates of retention to execute its plan to add nearly 100,000 ground troops during the next few years
But with many seasoned troops and their families now facing the prospect of fourth and fifth combat tours - with little rest - top military leaders fear that lucrative bonuses and the strong desire to serve their country and support their comrades will not be enough to stop the potentially debilitating loss of thousands of experienced personnel.
"We have to make sure that we are talking to these young captains and majors and sergeants and staff sergeants and understanding what their issues are so we can help them solve them, because we want them to stay," Army General Ray Odierno, who recently returned from Iraq to become the Army's vice chief of staff, said Tuesday.
The Army recently appointed a special team to survey thousands of soldiers across the service - especially young lieutenants, captains, and majors - to study "retention across all ranks," said Kathryn Reynolds, an Army spokeswoman.
The Marine Corps, meanwhile, has initiated a retention survey of all enlisted Marines who are scheduled to fulfill their obligation between Oct. 1, 2008, and Sept. 30, 2009.
The survey will gauge "how satisfied or dissatisfied they are . . . and what factors have the greatest influence on retention," according to an internal memorandum issued late last month. Ultimately, the Marine Corps hopes the information will help it identify new incentives "that will directly assist in achieving our retention mission."
Current data show that the Army and Marine Corps are still meeting their overall retention goals through lucrative bonuses - some upward of $30,000 - and by increasing promotion rates. Yet there are growing warning signs that those incentives will not be enough, especially for the troops who have been in uniform five to 10 years.
"If you go out and talk to the officers in the force, there is a gut-level concern," said Michelle Flournoy, a former assistant secretary of defense for strategy and now president of the Center for a New American Security. "How long will this hold? There are guys who re-upped after their second tour, [but] after their fourth tour, will they do it again?"
Already, recent graduates of the US Military Academy at West Point have left the Army at higher rates than before the Iraq war began; one Army captain from the class of 2000 now deployed to Afghanistan complained to the Globe in a recent e-mail that "my classmates left en masse" because of constant deployments.
The Army also says it is short several thousand captains, junior officers who are responsible for commanding hundreds of troops, and will need an estimated 6,000 more to meet the goal of increasing the size of the force by 65,000 by 2010.
"It is a very fragile situation," Admiral Mike Mullen, chairman of the Joint Chiefs of Staff, said in a recent interview. He said it is extremely difficult to predict when the cumulative effects of multiple deployments will simply be too much to bear. "There is this incredibly delicate balance between continuing in two wars [and] making sure we don't break those same forces. If we in fact cross that invisible red line, those [retention ] numbers will go south."
Mullen said the Army chief of staff, General George Casey, and the Marine Corps commandant, General James Conway, "routinely talk about the brittleness of families right now because of the cumulative effects of being at war for over six years. I think we are going to be in that very delicate situation for the foreseeable future until we can take some pressure off of the deployments."
Odierno, who will be responsible for maintaining the health of the force and increasing its ranks when he soon takes on his new post, said it is imperative that the Army reduce deployment lengths from 15 to 12 months as soon as possible and eventually get to a point where soldiers have at least two years at home between overseas tours.
"We're not close to being there yet," Odierno told reporters at the Pentagon, "but that's the kind of metric I think we want to look at."
In the meantime, soldiers and Marines must continue to shoulder a heavy burden for the rest of the country.
"We have to be concerned about the long-term viability of the Army," Odierno told reporters at the Pentagon briefing. "This is the longest war we've fought with an all-volunteer force."
The reality is that very little time is spent at home before preparing for their next deployment.
For example, at a ceremony on Wednesday, the commander of a brigade from the First Calvary Division in Fort Hood, Texas, that returned from Iraq two months ago - and left most of its combat equipment in the Middle east - told his troops to prepare to return to Iraq before the year is up.
"They are going back to combat pretty soon," Colonel Stephan Twitty told the Armed Forces Press Service. "So I have to motivate them."
For an active-duty soldier in the Army, "you are really lucky if you are home six months under the same roof with your family" in between tours, said retired Navy Admiral Norb Ryan, president of the Military Officers Association of America and former chief of Navy personnel.
The smaller Marine Corps doesn't have it much better, he said, with 14 months at home between seven-month deployments overseas.
Mullen, who personally reenlisted a group of soldiers from the 25th Infantry Division at a ceremony in Hawaii last month, says the military must heed the lessons of history and not repeat the post-Vietnam War years, when an entire generation of young officers and noncommissioned officers left the military.
"I went through this in the '70s, so I am hypersensitive about this," Mullen said.
Now, the importance of retaining troops who have combat experience and whom the military has invested years in is more important than ever, according to Ryan.
"People are our number one edge over the rest of these countries," he said. Without the "experience of these young captains, the sophisticated way they are managing this counterinsurgency war, we will lose the real edge we have as a military."