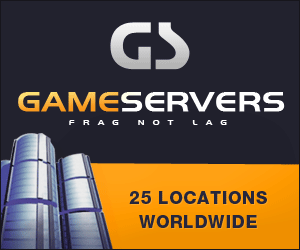 Washington Post
May 18, 2007
Pg. D1
By Sam Diaz, Washington Post Staff Writer
In a room where reporters are regularly briefed about military victories and setbacks in Iraq and Afghanistan, the discussion yesterday afternoon focused on megabits, uploads and the bandwidth constraints created by music downloads and streaming video.
The Defense Department, which announced Monday that it was blocking access on its networks to such popular Web sites as MySpace and YouTube, put a technology official under the spotlight to explain why bandwidth -- the available space on a computer network for transferring data -- is something that the military cannot afford to compromise.
Rear Adm. Elizabeth A. Hight, vice director of the Defense Information Systems Agency, repeated the Defense Department's position that 13 specific Web sites were singled out because of the heavy traffic to them from military computers.
Reporters questioned Hight about whether bandwidth usage had ever reached a point where military operations would be compromised. She said it had not, and characterized the department's decision as "proactive."
They asked her how much bandwidth was available on the military's computer networks, a question she did not answer directly, instead turning to focus on the demands created by the sites. "We cannot accommodate the growth in bandwidth demands from these newer technologies," she said.
One reporter wanted to know if it was hypocritical of the Defense Department to block access to Web sites it uses to recruit troops and to which it uploads its own videos of soldiers in Iraq.
She simply replied, "No." The directive, she said, includes the right to request a waiver to the rule, including one that has been granted for recruiters.
Most of the Web sites blocked by the Defense Department offer streaming music and video, as well as photo-sharing capabilities largely used to communicate with relatives and friends. They have grown in popularity at a time when troops are facing extended tours of duty and support for the war is fading.
"It is important to point out that this directive does not prohibit any individual from posting to or accessing any of these sites," just not over the military's network, she said.
Troops overseas can access the blocked sites on commercial computers at Internet cafes where they're based, she said. And, the military provides free access to a portal known as Defense Knowledge Online, which offers e-mail, file-sharing, instant messaging and video conferencing.
Rep. Edward J. Markey (D-Mass.), who called for a reversal of the agency's decision, said in a written statement released minutes after the briefing that he was not convinced "a lack of available bandwidth is what is really driving this decision, since countless other sites, such as gaming sites that take up considerable bandwidth, have not been blocked."
Hight said the decision had nothing to do with the content of the sites. She also said more sites could be blocked.