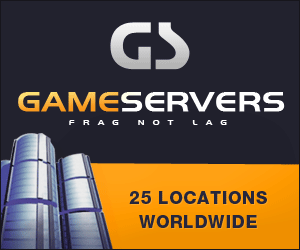 St. Petersburg Times
April 5, 2007
Pg. 7B
By William R. Levesque, Times Staff Writer
TAMPA - Soldiers wounded in Iraq or Afghanistan are often treated by a battlefield doctor or medic who inputs medical information in a handheld computer the same way another generation's physicians used ink and clipboard.
If the same soldier later visits a nonmilitary hospital back home, those health data often prove as elusive and unreachable to private doctors as a stealth fighter over Baghdad.
The Pentagon is trying to knock down those electronic walls.
Pentagon and state health officials Wednesday announced a pilot program to share the military's huge medical database with health care providers in the Tampa Bay area, a project defense officials hope one day will catch on across Florida and the nation.
It's the Pentagon's first effort to link its medical records to the private sector.
Local doctors and nurses using some of the same software and handheld devices developed for special operations forces in battle zones will be able to share with the military information on both active-duty personnel and retired veterans.
The information initially passed back and forth might seem modest: allergies, prescriptions, surgical history, lab results. In coming years, more detailed data will be part of the network, from dental and eye exam records to radiology reports.
Improved care
"It will lead to better, safer care," said Dr. Andrew Agwunobi, secretary of the Florida Agency for Health Care Administration, during a short ceremony at MacDill Air Force Base. "This is especially true in emergency situations when a person might be unable to give their own medical history and in which every second counts."
At first, roughly 500 area doctors and three area hospitals will participate. They are All Children's Hospital in St. Petersburg, H. Lee Moffitt Cancer Center & Research Institute in Tampa and Tampa General Hospital.
The hope eventually is to connect to all area hospitals and additional doctors.
Officials said they had no specific timetable on when shared information will first become available or when the network will be expanded.
"We are on the first step of a very difficult journey," said Dr. Stephen Jones, principal deputy assistant secretary of defense for health affairs.
Setting up an electronic health care information network "will be akin to building America's cross-continental railroad. It's just as monumental an undertaking," Jones said.
Sharing data
The Pentagon already has a system to share medical data with the Department of Veterans Affairs, reducing some legwork as officials transition to an enlarged network that includes state doctors.
The Pentagon's internal database links 70 military hospitals and 400 clinics and temporary medical facilities in Iraq and Afghanistan. Information on 9-million people, both active-duty military and some (though not all) retired veterans, is part of that network and will soon be available to participating Tampa Bay doctors.