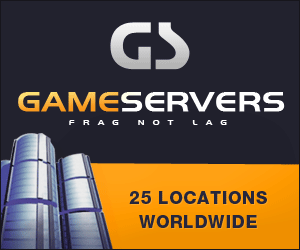 Los Angeles Times
April 24, 2007
The structure, meant to separate Sunni and Shiite neighborhoods, isn't permanent, Iraqi and U.S. spokesmen say.

By Tina Susman, Times Staff Writer
BAGHDAD — U.S. and Iraqi military officials scrambling to deflect criticism of a wall being erected to separate a volatile Sunni Muslim neighborhood from surrounding Shiite areas insisted Monday that the structure is not a wall at all.
It's a barrier.
The distinction comes because it is a temporary structure, they said of the 14,000-pound slabs of concrete placed side by side on the edge of Sunni-dominated Adhamiya, in northeastern Baghdad. When completed, it is expected to be 3 miles long.
The comments were the latest attempt to quiet a controversy that erupted last week after the U.S. military unit building the structure proudly announced its mission and dubbed the project "The Great Wall of Adhamiya." In a press release, it said Adhamiya, which has fallen into severe disrepair as a result of the war, would be like "an exclusive gated community" when the barrier was completed.
Adhamiya residents, though, said the divider would aggravate sectarian tensions and hurt business on both sides by depriving Sunnis of Shiite customers and vice versa. On Monday, hundreds marched through the neighborhood calling for construction to be halted. Some carried banners reading, "No to the sectarian wall."
"We are protesting this vicious wall! This is a mass detention for the people of Adhamiya," said Hazim Ubaydi, 32, who accused Iraq's Shiite-led government of wanting to cage in Sunnis.
Prime Minister Nouri Maliki, a Shiite, said Sunday night that he opposed the project and had ordered it halted.
But Iraqi military spokesman Brig. Gen. Qassim Musawi said at a news conference Monday that the project would go on and said Maliki had supported the barrier idea. Opposition arose after exaggerated media reports making the structure sound like the Berlin Wall, the Great Wall of China or the barrier being built by Israel in and around the West Bank, he said.
"There's a difference between constructing a security barrier and a security wall," said an infuriated Musawi. "Some media said the security forces will construct a security wall. This is inaccurate and groundless. As I said, these will be barriers."
Semantic debate
The difference between barriers and walls, according to Musawi and a U.S. spokesman, Navy Rear Adm. Mark Fox, is that the concrete slabs can be moved once the security situation improves. They also noted that Baghdad already is rife with barriers, including piles of sandbags, coils of barbed wire and trenches.
The semantic debate mirrors that between Israelis and Palestinians over the partially completed Israeli-built barrier in the West Bank, which is composed of fences, concrete slabs, trenches and patrol roads.
The Iraqi controversy is an indicator of the fine line the military must walk as it tries to enforce a new security plan, which is seen as a last-ditch effort to quell Baghdad's violence, without further alienating a populace that blames the U.S.-led invasion for most of its problems.
"People want to have freedom of movement," Fox said. "But at the same time there is a requirement for security."
Concrete barriers are used outside major Baghdad hospitals and hotels and around the airport and the Green Zone, where U.S. and Iraqi government offices are located. There also are concrete barriers within some neighborhoods between Sunni and Shiite areas.
But the Adhamiya structure, which is expected to be completed this month, is envisioned to surround an entire neighborhood and separate it from others based on sectarian factors. That has made some Sunni residents suspicious of the Shiite-led government's motives.
"Do they want to chase us and assassinate us one by one?" said Ubaydi. "It is very clear that they want to encircle the Sunnis in Adhamiya because Adhamiya people never comply with the demands of the sectarian government."
Another demonstrator, Abu Salam, said the wall was an example of what he considered Maliki's broken promise to bring about reconciliation. "Why would he do anything now?" he said, expressing skepticism over the prime minister's vow to halt construction.
The Sunni stronghold is rumored to have been the refuge of Iraq's ousted Sunni president, Saddam Hussein, after U.S.-led troops toppled his government in early 2003. It is bordered on the west by the Tigris River, and on three other sides by Shiite neighborhoods.
Two-way barrier
Fox and Musawi said the concrete structure would prevent insurgents on both sides from infiltrating neighboring districts to attack.
Fox said it was up to Iraq to make the ultimate decision on the project. In the meantime, he suggested that the 12-foot-high barricade was a viable plan given the problem of car bombings by Sunni insurgents since the start of the security plan in mid-February.
Car bombs and other blasts killed at least 62 people across Iraq on Monday, including 26 who died in Ramadi, the capital of the western province of Al Anbar. An initial bomb there killed 11 people at a police checkpoint. Two more exploded near a restaurant in the city's downtown that is frequented by police officers, killing 15 people.
Insurgents have stepped up such attacks in the largely Sunni province to punish local leaders for working with U.S. and Iraqi security forces. They often target police officers, whose ranks are made up largely of Sunni men who once were considered backers of the insurgency but who say they tired of its brutal methods.
In Baghdad, a suicide bomber killed seven people at a restaurant near the heavily fortified Green Zone. Also in Baghdad, a car bomb in a parking lot near the Iranian Embassy killed one person, and a mortar attack in southeastern Baghdad killed one person.
In Baqubah, a stronghold of Sunni insurgents about 35 miles northeast of Baghdad, a car blew up in the middle of a crowd of police. The gathering included the police chief, Safa Atimimi, who was among the 10 people killed.
A suicide car bomber killed at least 15 people in Tall Lasqaf in northern Iraq. The target was an office of a local Kurdish political party. In downtown Hillah, 60 miles south of Baghdad, a car bomb killed two people.
Special correspondents in Baghdad and Mosul contributed to this report.