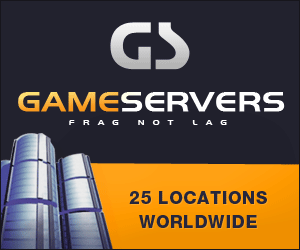 Washington Post
February 8, 2007
Pg. 18
Rice, Pentagon at Odds Over Plan
By Karen DeYoung, Washington Post Staff Writer
Secretary of State Condoleezza Rice told Congress yesterday that more than 40 percent of nearly 300 State Department positions to be added in Iraq as part of President Bush's new strategy will have to be filled by military personnel.
"Frankly, the agencies of the U.S. government cannot fill that many posts" as quickly as necessary, Rice said at a hearing of the House Foreign Relations Committee yesterday morning. "And so our agreement with the Department of Defense was that for a period of time . . . we would actually use reservists to fill those positions."
The State Department has asked the Pentagon for 129 people to fill slots in "business development, agribusiness, medicine, city management" and other areas for 10 new provincial reconstruction teams (PRTs), according to David Satterfield, Rice's coordinator for Iraq, who spoke to reporters in an afternoon briefing.
Deployments will last at least six months until Congress provides supplemental funding to pay for private contractors. The State Department has already filled its own slots on the new teams with 19 Foreign Service officers, Satterfield said, adding that the department is actively engaged in identifying appropriate contractors. The Agency for International Development will also supply personnel, he said.
The request for reservists to fill civilian-designated positions has been a source of tension between State and the tightly stretched Defense Department, which has already been asked to provide an additional 21,500 combat troops for Iraq.
In a Senate hearing Tuesday, Defense Secretary Robert M. Gates said that he shares the concerns raised by senior military officers over a Rice memo detailing the request. Their reaction, Gates said, "was mild compared to my reaction when I saw it."
Bush himself, Gates said, had mentioned during a White House meeting Monday that civilian agencies need to "step up to the task." Controversy over the request was first reported in Wednesday's New York Times.
State Department officials expressed surprise yesterday at Gates's remarks. At the hearing, Rice insisted there is no controversy, saying that agreement over the use of reservists for the PRTs had been reached as the new Iraq strategy was developed in December.
Not so, a Defense official countered, noting that Rice's memo to Gates arrived only recently. A State Department official acknowledged that the memo was dated Jan. 21, but said it was merely "formalizing on paper . . . discussions from back in December."
The disagreement raised the specter of past battles between then-Secretary of State Colin L. Powell and then-Defense Secretary Donald H. Rumsfeld, and those between Rumsfeld and Rice in Bush's second term. Amid yesterday's exchanges, both sides insisted that they were fully cooperating on the new strategy.
"We're trying to get synchronized in a way that is mutually beneficial," said one senior Defense official who spoke on the condition of anonymity. "We're talking every day and working together."
"Everybody just wants to pretend this never happened," a State Department official said of the tempest.
Late yesterday, both departments agreed that the 129 military personnel -- most of whom have not yet been identified and tasked -- may include active-duty troops as well as reservists. It is up to the military, the State Department agreed, to decide whom they can spare.
The administration has described the new Iraq plan as a "three-legged stool" in which additional combat troops will help provide a secure environment for the other two legs of political and economic development.
The plan calls for increased U.S. assistance through a doubling of the existing PRTs to 20 in Baghdad and around the country. By assisting designated Iraqi "moderates" who have eschewed sectarian and insurgent violence, the administration hopes to create employment and build local support for a unified Iraqi government.
The administration has asked Congress for $538 million in supplemental funds to pay for the program. The PRTs, which are projected to be up and running by the end of next month, will be housed with U.S. military combat brigades.