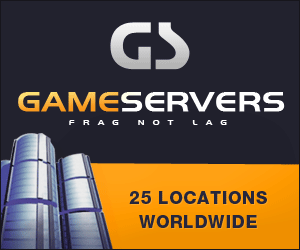 Norfolk Virginian-Pilot
December 6, 2006
By Jon W. Glass, The Virginian-Pilot
Two years ago, the military had to look hard to find a defense contractor that offered computer simulations able to train troops in urban combat. These days, it's unusual to find one that doesn't.
Now, leaders of the Joint Forces Command in Suffolk hope the same kind of high-tech ingenuity can be brought to bear on another side of warfare: Winning the hearts and minds of people in countries and cultures very different from the United States.
"We have a gap right now," said Army Maj. Gen. Jason Kamiya, commander of the Joint Warfighting Center in Suffolk, who spent a year in Afghanistan in charge of a combined Joint Task Force. "In Afghanistan and Iraq, the fight is much more than a military fight."
Kamiya spoke Tuesday to reporters on a conference call from Orlando, Fla., where he is attending this week's Interservice/Industry Training, Simulation and Education Conference. The annual gathering is considered the world's largest military-related training and computer simulation event.
It is a place where defense contractors show off their latest war-fighting technology and military officials look for new solutions. A previous conference triggered the industry's move to develop computer simulations for urban warfare, and the military hopes this one will help spur the development of software that takes on social aspects of warfare.
"That's a card we've laid on the table," Kamiya said.
Examples of the technology sought by the military include simulations that can gauge reactions of a Muslim population to various actions taken by U.S. troops - such as bombing critical bridge links or taking out a city's power system. The military also would like to know how effective humanitarian efforts, such as building hospitals and schools, might be in gaining local support for U.S. troops.
"This is a brand-new area," said Tony Cerri, who heads the Joint Command's Experiment Engineering Department in Suffolk. "Now, I'm on a first-name basis with cultural anthropologists and sociologists."
The industry has produced at least one simulation model to address these cultural issues. But the military wants to draw multiple companies and systems into the effort, Cerri said.
One contractor at the conference, Science Applications International Corp., is debuting a computer model it developed at the firm's Suffolk lab that simulates crowd reactions to the use of nonlethal weapons, for example.
"It's amazing to see the creative energy of the industry," Kamiya said. The difficult task, he said, is getting beyond the "mesmerizing shock-and-awe effect" of the technology on display to pick out the ones that have the most potential.