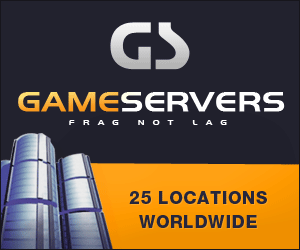 USA Today
September 19, 2008
Pg. 4
State's economy gets boost from its five bases

By Jordan Schrader, USA Today
JACKSONVILLE, N.C. — Living near the Marine Corps' largest base and watching new houses and schools going up to hold military families, Roger Denoncourt doesn't feel much of the economic pressure that is defining the 2008 presidential election.
The retired Marine says his vote will go to candidates he sees as supportive of the military.
Voters across the USA will go to the polls Nov. 4. They will consider the military debate that has divided the nation as they choose between Democrat Barack Obama, who has opposed the Iraq war from the start, and Republican John McCain, who backed it, favored sending more troops and argues for keeping them in Iraq for the long haul.
In North Carolina, home to five military bases, the question has added significance.
Leaving Iraq would risk thwarting gains in security, says Denoncourt, 57, after shopping at a Kmart near Camp Lejeune.
"I think that would be the biggest mistake America's ever made, to pull out. We're the world leader — and we need to be the leader — and we went over there to help the world, not just America."
One hundred miles up N.C. Highway 24, a former soldier buying gloves at a pawn shop near Fort Bragg expressed doubt.
"It's a lot of people getting killed over there," says Clarence Smith, a veteran of the 1989 Panama invasion, "and you tend to wonder: How far do we go?"
The Iraq war's toll weighs on North Carolina. Camp Lejeune has lost 288 troops in Iraq and Fayetteville's Fort Bragg has lost 186, according to the website iCasualties.org. At least 11 others who died came from Marine Corps Air Station Cherry Point and Seymour Johnson and Pope Air Force bases.
News of deployments and casualties "certainly elevates military affairs high into the consciousness of North Carolina voters," says Ferrel Guillory, director of the Program on Public Life at the University of North Carolina-Chapel Hill.
Long tours of duty have put stress on families and fostered doubts about the war, even in a place with a conservative, patriotic bent, Guillory says.
"My sense of it is support for the war, support for the president has tanked in this state, but not as much as it's tanked nationally," Guillory says.
An average of state polls taken Sept. 6-14 by the website RealClearPolitics puts McCain up 51% to 42% over Obama.
President Bush carried North Carolina twice — he received 56% of the votes in both 2000 and 2004 — but now scores approval ratings only about 5-7 percentage points higher than the national polls, says Hunter Bacot, director of the Elon University Poll. Bush's national approval rating was 33% in the most recent USA TODAY/Gallup Poll.
Cassandra Hansen, a 20-year-old Army wife, is among Bush's supporters, saying Bush had good intentions even if some turned out poorly. She'll cast her first presidential vote for McCain.
So will Noelle St. John, 19, who says McCain's military experience is a "huge" factor.
"I would not feel safe" with Democratic nominee Obama, says St. John, whose husband, Kyle, is stationed at Fort Bragg.
Bacot says most voters in North Carolina, as elsewhere, care more about the economy than the war or any other issue.
Economic troubles can come back to feelings about the war.
Paul Freeman, 47, a former Marine and Obama supporter in Fayetteville, says it's time to get out of Iraq and save billions to help the ailing economy.
Because it has five bases, the military is always intertwined with the state's economy.
East Carolina University's 2004 "North Carolina Statewide Military Impact Study" estimates military spending adds $18 billion to the state's economy, 6% of its gross state product.
Candidates in state elections are positioning themselves to be seen as supportive of the military and its economic benefits.
Two of them claim credit for persuading the federal base-closing commission to look elsewhere for savings in 2005: Lt. Gov. Beverly Perdue, a Democrat seeking promotion to the open governor's office, and Republican Elizabeth Dole, a freshman U.S. senator in a re-election fight.
Construction company owner Steve Bradshaw, who supported the war at its outset and is wary of pulling out troops too fast, is pretty sure he'll choose Obama.
The economy and gas prices are on Bradshaw's mind. McCain and Bush "seem to be out for the oil industry," says Bradshaw, who spends $200 to $250 a week on gas — even after downsizing from a Dodge Ram 1500 to a Ford Ranger.
"Maybe it's time we have a change," he says.
Schrader reports for the
Asheville (N.C.)
Citizen-Times.