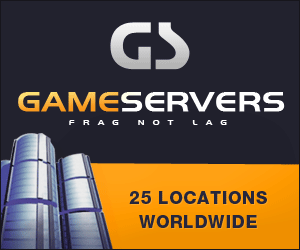 New York Times
May 16, 2007
Pg. 10
By Kirk Semple
BAGHDAD, May 15 — The seven American victims of a deadly weekend ambush south of Baghdad were soldiers from the 10th Mountain Division, based in upstate New York, military officials said Tuesday, as thousands of troops continued an intensive search for three of the men, who were presumed captured by Sunni Arab insurgents.
The military confirmed the names of three of the four soldiers killed in the attack early Saturday: Sgt. First Class James D. Connell Jr., 40, of Lake City, Tenn.; Pfc. Daniel W. Courneya, 19, of Nashville, Mich.; Pfc. Christopher E. Murphy, 21, of Lynchburg, Va.
It said all of the soldiers were members of Company D, Fourth Battalion, 31st Infantry Regiment, Second Brigade Combat Team, 10th Mountain Division, which is based at Fort Drum, N.Y.
According to a military spokesman in Baghdad, Lt. Col. Christopher Garver, the soldiers were stopped in two vehicles out of view of other members of their unit at the time of the attack. They had been assigned to watch for insurgents planting bombs on the roads.
The two Humvees were incinerated in the attack. An eighth man, an Iraqi Army soldier who was working as an interpreter for the Americans, was killed in the attack.
Colonel Garver said members of the same unit who heard the explosion immediately called for a small pilotless reconnaissance aircraft to search the area. It detected the two burning vehicles 15 minutes later.
The Islamic State of Iraq, an umbrella insurgent group that includes Al Qaeda in Mesopotamia, has said it is holding the three missing soldiers, though the group has yet to provide any proof of this claim. It issued a taunting message on Monday, telling the Americans that their search was "in vain."
Since the predawn attack on Saturday, about 4,000 American troops backed by Iraqi forces, attack helicopters and aerial drones have been sweeping the area where the attack occurred, about 12 miles west of the predominantly Sunni Arab town of Mahmudiya.
The American military command said Tuesday that it had detained 11 people, including 4 that the military has classified as "high value," and conducted more than 450 interrogations in connection with the search.
Maj. Kenny Mintz, operations officer for the Second Brigade Combat Team, 10th Mountain Division, said the brigade was using "all available means" to find the missing soldiers, according to a statement issued by the military.
"We're trying to isolate the areas where we think they could be," Major Mintz said. The captors, he added, "don't have freedom of movement."
American and Iraqi troops have focused their search on towns and villages around Mahmudiya, including Yusifiya, which has long been active with Sunni Arab insurgents.
"The situation is very tense right now," Jamal al-Dulaimi, 35, a truck driver in Yusifiya, said in a telephone interview on Tuesday. "The Americans are searching the area inch by inch. They search a house and return to search it again in a few hours, or the next day, and they might do it several times for each house."
American forces have been broadcasting messages through loudspeakers mounted on trucks, ordering people to turn in their weapons and share information about the captured soldiers, Mr. Dulaimi said.
Violence continued elsewhere. In the deadliest attack of the day, a car bomb in Muqdadiya, in Diyala Province northeast of Baghdad, killed at least 20 people and wounded 50, a provincial police commander said. Witnesses said the explosion released white, choking smoke, the commander said.
A bomb on a road in Mahmudiya killed one person and wounded four, though the American and Iraqi troops searching for the missing soldiers did not appear to be the target, an Interior Ministry official said.
A government security official in Tikrit said Tuesday that gunmen shot an Iraqi man who had contracted to supply food to American forces near Yathrib, 40 miles north of Baghdad. A policeman and a civilian were shot and killed by gunmen in Tikrit on Monday night, the official said.
Insurgents kidnapped five civilians at a fake military checkpoint on a road from Tikrit to Toz Khurmato, said Capt. Abdullah al-Baiati of the Iraqi police force in Toz Khurmato.
At least 15 bodies were found dumped on the streets of Baghdad, the Interior Ministry official said.
Damien Cave, Karim Hilmi and Muhammed Abd al-Sattar contributed reporting.