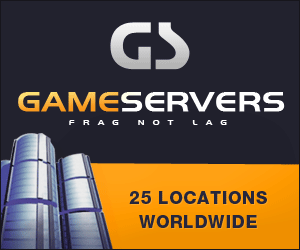 San Antonio Express-News
April 16, 2007
By Nicole Foy, Express-News Medical Writer
The military mental health system is largely underfunded, short-staffed and extremely difficult to navigate — all at a time when soldiers and their families need help the most, a national task force studying the issue said Monday in San Antonio. The panel agreed that the problems are compounded by two other issues: the stigma surrounding asking for mental health treatment while in the military; and the stress the war has placed on soldiers, their families and on behavioral health providers dealing with routine deployments within their already-thinned ranks.
In the past year, the task force has visited 38 military bases within the four armed services to be able to give Congress a comprehensive look at mental health treatment and access issues. While it said 13 of the bases were overseas, the task force did not reveal which bases it visited and did not discuss observations made at specific installations.
Its report is due to the Department of Defense on May 15. The secretary of defense has 30 days to review it, make comments and send it to Congress, which plans to use it in making policy decisions.
Col. David Orman, psychiatry residency director at Honolulu's Tripler Army Medical Center, recalled a conversation he had at a base with an enlisted soldier who compared how he was mandated to get a regular dental exam with how little was required to ensure the health of "the most important organ system of the body."
"He said, 'You guys spend much more money on the jaw than you do on my brain,'" Orman said.
Active-duty military members interviewed by the task force spoke of fear of losing security clearances as a consequence of seeking help for conditions such as depression, anxiety and post-traumatic stress disorder.
In anonymous surveys, up to 50 percent of soldiers have indicated they believe their careers would be damaged if they saw a mental health provider, said Richard McCormick, a civilian member of the task force and clinical psychiatry professor at Case Western Reserve University.
Balancing such perceptions with the military's need to know when a service member has severe mental health issues is a challenge, said Vice Adm. Donald Arthur, the Navy surgeon general, who chaired the task force.
"You're giving these people weapons," he said. "Stigma is difficult especially for a force that depends on almost an impression of invincibility to do what it does — to go in the face of overwhelming lethal danger every day."
Task force members said they're concerned that many of those who are forced to leave the military because of performance issues such as substance abuse or anger problems have underlying mental health conditions that aren't being properly diagnosed.
Superiors often want to get a dysfunctional service member off the rolls quickly so a replacement can be found, especially in a time of war, Orman said. But too often this rush denies the person medical care and benefits that would be called for had a mental health diagnosis been revealed earlier, he said.
"Before they're moved out of the system rapidly in the interest of the mission, there should exist some sort of forum where their medical issues can be addressed in a deliberative way without the dynamic being such that the unit leadership feels this urgency to kind of move on," he said.
With the ongoing conflict and resources that have not grown with the demand for services, military mental health providers are struggling to meet all the needs, the task force said.
Many base mental health programs have had to limit their practices to active-duty military, shutting out family members or forcing them to try to access civilian providers through the cooperative program known as Tricare. But in many places, the list of Tricare providers is small, inadequate or even incorrect, members said.
The overall shortage of mental health specialists — in both the military and on the civilian side — also poses a challenge, said Col. Rick Campise, chief of Air Force deployment behavioral health.
The psychology internship program, a main pipeline providing each service branch with its annual crop of mental health specialists, has dwindled significantly, he said. For the first time, the Air Force couldn't fill its quota in the program this year. It could only recruit 50 percent of its goal: 13 people for 26 slots, he said.
"That's not just a problem for this year — those people would have been in the service for four years," he said. "So that's a gap in the next four years."
The Army also only filled half its slots, Campise said.
"When (the possible intern recruits) interview, they see the stress levels from those in the program and they talk to people who have deployed two times already," he said. "They begin to question whether they want to go through that themselves."
Most providers the task force interviewed indicated that finding solutions to the bigger problems will require an expansion of resources, Orman said.
"There's no one to appeal to assist them to go about integrating services and addressing shortfalls and shortages," he said. "So there's a sense of helplessness that it's futile to try and organize things locally because all they'll do is identify deficiencies that will make them feel bad and there's no route to get these things addressed in a coherent, integrated way."