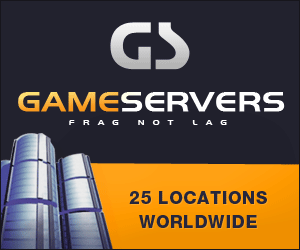 USA Today
February 6, 2008
Pg. 10
Hundreds more needed; many officers serving multiple war tours

By Andrea Stone, USA Today
Army Maj. Paul Hurley journeyed four days by convoy, aircraft and helicopter to reach the remote outpost in Iraq near the Syrian border where 50 U.S. soldiers hunkered down in November 2006. He was the first Roman Catholic priest to visit in six months.
"It was a very profound experience (to) visit soldiers who are facing their mortality every day," Hurley recalls. He celebrated Mass and heard confession from a dozen Catholic soldiers before leading Thanksgiving prayers for the base.
Hurley belongs to a dwindling flock of chaplains whose mission to support soldiers and their families has been strained by the demands of war and a shortage in their ranks. The Navy and Air Force usually recruit enough religious leaders, but the Army, which expects chaplains to be able to do everything soldiers do except carry a weapon and now relies heavily on reserve units, is hurting for spiritual aid.
Chaplains are trained to help servicemembers of all religious faiths-- or none. Among denominations, though, Roman Catholic chaplains are the most scarce, a reflection of a nationwide priest shortage. There are no imams to minister to a growing number of Muslims in the Army Guard and Reserve. The California and New York National Guard, which have a larger proportion of Jewish soldiers than other states, could use more rabbis, says Army Guard Maj. Timothy Baer, who recruits chaplains.
Lt. Col. Ran Dolinger of the Army Chief of Chaplains Office says every battalion that deploys to Iraq or Afghanistan has a chaplain. To fill those slots, more than 75 chaplains have been "volun-told" to report for multiple deployments, he says.
The Army also has turned for chaplains to the Reserve and National Guard, which have the biggest shortfalls of spiritual personnel. Dolinger says the Army Reserves are short more than 100 chaplains of an authorized 516. The Guard needs nearly 250 more chaplains to fill its 722 slots.
"You cannot measure what the chaplain does," says Army Maj. Insoon Hoagland, a Christian Reform chaplain who recently returned to Fort Hood in Texas from a second tour in Iraq.
"I witnessed so many traumas," she says. As the only chaplain at an aid station in Diyala province, Hoagland comforted wounded and dying soldiers and the staff members who treated them.
Back home, "It's very busy. There's no down time," says Army Reserve Col. Jerry Stone. He says he was called to active duty from his Maryland church two years ago to "back fill" for chaplains who had been deployed from Fort Belvoir in Virginia. The Methodist chaplain counsels families of deployed soldiers, visits the wounded, leads services and serves as a casualty notification officer. He has helped deliver the worst news to four families.
The war and its long deployments have made all reserve recruiting difficult, but clergy are even tougher to sign up. Unlike other citizen soldiers, chaplains have little job security at home. Federal law that requires civilian employers to hold reservists' jobs for them until they return doesn't apply to chaplains because of the Constitution's First Amendment separation of church and state.
For ministers with small congregations, there is also the challenge of training on weekends when they are expected to be in the pulpit.
"A lot of churches are very (reluctant) to hire" reservists, says Army Col. David White, state chaplain for the Tennessee National Guard, which has just 10 chaplains for 22 slots. "They don't want to have to replace" the chaplains if they are called to active duty.
The bar to become a chaplain is high. A chaplain must have a graduate degree in theology, at least two years of professional experience, be endorsed as qualified by their denomination and pass a physical exam. By the time they have completed all that training and are commissioned, many are 10 years older than officers of the same rank, White says. And they are expected to endure the same physical rigors and danger. No chaplains have been killed in Iraq, but several have been wounded and six have earned combat medals for valor.
To persuade more ministers to enter the military, the Guard started a special recruiting program two years ago. Recruiters troll for prospects at church conferences, seminaries and major ministries. The Guard offers new chaplains a $10,000 signing bonus and $20,000 to repay student loans. There's also a $30,000 bonus for chaplains who stay in for a second six-year tour.
Sometimes the military improvises. Itinerant rabbis and priests go from base to base in Iraq and Afghanistan to conduct services and counsel troops. Soldiers are being trained as lay leaders to help lead prayers. At Talil Airbase in Iraq, Dutch and Italian army priests have celebrated Mass for U.S. soldiers.
The military could use 600 Catholic priests but has fewer than half that, says Monsignor James Dixon, vicar general of the Archdiocese for Military Services. He says bishops are already strapped to fill parish positions but recognize the military's need and have started a program to groom Catholic servicemembers for the priesthood.
"There are certain things that only the priest can do," Dixon says. Among them: anointing the sick and dying, a sacrament that sadly has much relevance in a war zone.
"While we might try to substitute" with lay ministers, Dixon says, "our people know very well the difference and feel deeply the loss when they don't have access to" an actual priest.
White, a Baptist minister on active duty for all but six months since May 2003, says that when he joined the Tennessee Guard more than 20 years ago, he never expected to be a full-time military chaplain. But he honors his commitment to God and country.
"We go where we are called to be," White says. "If God calls us to go into a war zone, we go because that's where the soldier is."