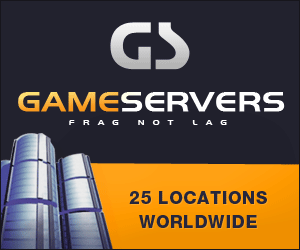 Washington Post
February 27, 2007
Pg. D1
By Kim Hart and Renae Merle, Washington Post Staff Writers
After losing a competition last year to build helicopters for the Air Force, Lockheed Martin and Sikorsky Aircraft chose to do what hundreds of companies do when lucrative contracts don't go their way.
They protested the decision. And yesterday, they won.
The Government Accountability Office ruled the Air Force was "inconsistent" when judging the competition and said the losing bidders should be allowed to vie for the work once again.
Lockheed Martin and Sikorsky thus became the latest companies to prevail in appeals, a strategy that is increasingly paying off for government contractors.
Contractors filed 1,327 protests with the GAO in 2006 -- 10 percent more than in 2002 -- and the number of firms taking their cases to court has risen 50 percent. Companies' chances of winning such appeals have doubled, to nearly 30 percent, according to the GAO, the highest in two decades.
As the government increasingly outsources its work to private companies, experts say the rise in successful protests, while not huge, suggests problems with the procurement process. Many agencies have lost through retirement workers trained to evaluate contracts, creating more opportunities for mistakes -- and appeals. Even when they are not successful, protests can double or triple the time it takes to hire companies, delaying crucial work.
The battle over who should build 141 Air Force search-and-rescue helicopters will set back a contract awarded to Boeing three months ago. The criteria the Air Force used to judge the competitors did not match the provisions in the solicitation, the GAO said in its decision. The competitors should submit revised proposals, and if Boeing does not emerge as the top choice, the company's contract should be terminated, the decision says. The GAO also recommended that Sikorsky and Lockheed be reimbursed for their legal costs.
Lockheed, of Bethesda, and Sikorsky said they were pleased with the decision, and Boeing said it is weighing its options. If the Air Force follows the GAO's recommendation and reopens the competition, as is customary, Boeing can file a protest of its own or take the case to the U.S. Court of Federal Claims.
"We will take some time to review this decision to decide what our next steps will be regarding this contract," Boeing said in a statement. The initial contract is worth $712 million, but the program's budget would grow to as much as $15 billion as the winner begins building aircraft -- a significant loss for Chicago-based Boeing if it loses the award.
The Air Force had said Boeing's adaptation of the CH-47 Chinook, which the military has used for more than 50 years, was the low-risk solution and would be ready months before its competitors'. But that time advantage is likely to be lost as the fight over the contract continues. An Air Force spokesman did not return a call seeking comment.
Similar bid protests have delayed dozens of contracts for months, even years. Experts say the trend is largely driven by the government's effort to consolidate smaller deals into mega-contracts. Losing a contract could mean missing out on nearly a decade of work and billions of dollars.
"Many of these procurements have become must-win situations for companies to survive," said Ray Bjorklund, senior vice president of Federal Sources, a McLean research and consulting firm. "There's more at stake, so they're willing to take more risks to ensure they stay viable."
Protests have always been permitted by the federal procurement system as a way to let companies address concerns and to keep agencies in check. In times of healthy federal budgets, many contractors have been reluctant to lodge an objection for fear of alienating the agencies that write their paychecks. But perhaps in anticipation of a drop in spending and increased scrutiny of the procurement process, contracting lawyers say companies are more willing to challenge the decision-making process.
"The balance of power is shifting," said Jessica Abrahams, an attorney specializing in such challenges with McKenna Long & Aldridge. "A lot of contractors are marching into court and putting a lot more pressure on agencies."
Some departments have set aside time for likely protests. Kevin Carroll, who oversees Army contracts, in December told a group of government contractors that the increase in bid protests and the shortage of procurement officials to deal with them is doubling the time it takes to award the average contract. He said he has "started planning for protests as part of the contract time."
The contracts to embed passports and government employee identification cards with biometric information, for instance, have been stalled several times due to protests by losing vendors. Protests have also delayed an attempt by the General Services Administration to improve the government's widely used procurement Web site, FedBizOpps.gov. Two-and-a-half years later, the job remains in limbo.
One of the Army's largest contracts -- a $20 billion deal to revamp military computer networks -- was stalled nearly a year when several companies took issue with the Army's decision. Six companies that lost the competition protested in April and won the right to re-compete after nine months of negotiating.
Those that protested said they couldn't afford to stay on the sidelines.
"It's not a good practice to be in the business of suing your client," said Carleton Jones, chief executive of Herndon-based Multimax. "But it was the only way for us to have access to the Army for the next nine years."
Kim Nguyen, who's in charge of securing contracts for McLean-based Pragmatics, said the stakes were simply too large to accept defeat. "What did we have to lose?" he said.
The appeals can also complicate the business plans of companies that thought they had won work fair and square. CACI International of Arlington cited protest-induced delays as a reason for lowering its 2007 revenue and profit projections by nearly $250 million. Renato DiPentima, chief executive of Fairfax-based SRA International, included "probable increases in protests" as a reason for the revisions over the next six months.
A substantial spike in the number of protests occurred between 2002 and 2003, in the height of the post-Sept. 11, 2001, contracting boom. Since then the trend has continued even though some say victory is far from guaranteed. In most cases, winning a protest simply gives the company a second chance to compete for the contract.
"This winner-take-all marketplace has made it tough on a lot of companies," said Stan Soloway, president of the Professional Services Council, a trade group for government contractors. "There just aren't as many opportunities as there used to be."