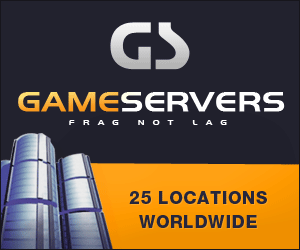 SeattleTimes.com
May 28, 2008 By Allison Hoffman, Associated Press
SAN DIEGO — Security contractor Blackwater Worldwide has gone to court to try to force San Diego to issue permits the company needs to open a new indoor military training facility in the city.
Blackwater claimed in a motion filed Tuesday in San Diego federal court that it stands to lose a $400 million Navy training contract unless the center opens by June 2.
Blackwater claims final permits have been withheld for political reasons after city inspectors initially approved the project because anti-Blackwater rhetoric had reached a "feverish pitch."
"This is an election year in San Diego," wrote Brian Bonfiglio, Blackwater's project manager, in court papers.
Blackwater has been targeted by local anti-war activists since 2006, when the North Carolina company bought a defunct chicken ranch in the mountains about 40 miles east of San Diego with plans for converting it into a training camp for local and federal law enforcement, including Border Patrol.
The company dropped those plans in March. The same month, city inspectors approved permit applications for a 61,000 square-foot indoor facility in Otay Mesa, an industrial warehouse park along the U.S.-Mexico border, according to Bonfiglio.
The facility would house an indoor firing range for training sailors from nearby naval facilities to counter the threat of terrorist attacks aboard small boats.
Blackwater contends that elected officials forced the city to withhold final approval for occupancy and called for a review by the city planning commission only after activists made it a campaign issue. On May 16, Mayor Jerry Sanders issued a stop work order, while City Attorney Michael Aguirre issued an opinion finding the project required additional review.
Both are in the midst of hotly contested campaigns ahead of the June 3 election.
A spokesman for Sanders said the mayor deferred comment to the city attorney's office. Aguirre told The Associated Press he did not believe that taking the matter to federal court was appropriate because the review hadn't been completed.
"What we are saying is that it has to be thoroughly reviewed. The community has to be given the opportunity to comment," said Aguirre.
A hearing was scheduled for June 2.
Blackwater, the largest private security firm in Iraq, has been under scrutiny as a federal grand jury in Washington investigates the company's involvement in the shooting deaths of 17 Iraqi civilians. The firm is also under investigation for possible weapons smuggling allegations - violations the firm strongly denies.