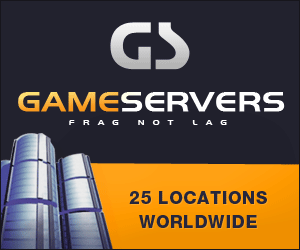 Houston Chronicle
March 5, 2007
Pg. 1
At new military rehab facility, the wounded troops recover in a setting that appears less like a hospital and more like a gym.

By John W. Gonzalez, Houston Chronicle San Antonio Bureau
FORT SAM HOUSTON — As its owner practiced balancing on a surfboard, a prosthetic leg rested near a wave machine in the nation's newest and most sophisticated outpatient rehabilitation facility for wounded soldiers.
The idle leg was emblazoned with a slogan that summed up the attitude of this newbie surfer from Pryor, Okla., Marine Gunnery Sgt. William "Spanky" Gibson Jr.
"When quitting is no longer an option, you're halfway there," the sticker read.
Gibson was well on his way to recovery last week as he helped demonstrate the FlowRider, one of the most challenging and fun rehab tools at the Center for the Intrepid, which opened a month ago. Gibson's left leg was destroyed by an Iraqi sniper last May, but he's regaining his confidence and mobility.
"I'm not disabled. I'm just hindered," Gibson said.
The center's facilities and its staff of 49 physical and occupational therapists and case managers are helping Gibson achieve his goal of staying in the Marines despite his injury. He recently learned he's earned a spot as an instructor at Fort Sill, where he'll teach combat skills and provide a poignant reality check for gung-ho troops.
"It's a godsend for me, because I'm not ready to retire. I'm 35, a young guy. I don't want to get out. This lifestyle to me is a good time," he said.
The center's deputy commander, Col. John Shero, said Gibson's joy in qualifying for continued active duty was shared.
"He was pretty fired up, but, I got to tell you, we were all pretty fired up, too," Shero said last week during a media tour of the $50 million facility, funded entirely with gifts from an estimated 600,000 donors.
The four-story, 65,000-square-foot center is near the famed Brooke Army Medical Center and was tailored to the needs of severely burned and injured soldiers, including those hurt in noncombat accidents.
Among its tools are a lab that instantly analyzes walking patterns of soldiers with prosthetic legs, equipment to improve balance, a climbing tower, workout areas and even a firing-range simulator.
Shero said feedback from soldiers is "universally positive." Many remark that they enjoy being in a setting that's more like a gym than a hospital. The positive attitudes are crucial to recovery, because most of the troops spend up to six hours a day on grueling therapy.
Good timing
The glowing endorsements come at a time when the nation's best-known treatment facility for wounded troops, Walter Reed Army Medical Center in Washington, D.C., is mired in controversy.
Army Secretary Francis J. Harvey resigned Friday in the wake of media reports — some dating to 2004 — that revealed unsavory living conditions and treatment delays for recovering soldiers.
A day earlier he had fired the hospital's top administrator.
In December 2004, BAMC, which was already a world-renowned burn-treatment center, became the second military hospital to specialize in amputee care, joining Walter Reed. A third amputee center is open in San Diego.
When leaders of the private Intrepid Fallen Heroes Fund saw the need for outpatient care, they began raising money for the center, which was dedicated Jan. 29 by luminaries, including generals, movie stars and politicians. Since then, officials gradually have been accepting patients and so far have met the demand for services, Shero said.
"We're building our patient load so that we don't push too hard and then find out that we're oversubscribed. Since there is no other center like this, we are having to learn as we go," he said.
Col. Mark Bagg, BAMC's chief of orthopedics and rehabilitation and director of the center, calls the facility a "dream come true."
"We're going to be able to offer state-of-the-art rehab here," including some devices that are unique or the first in the U.S., he said.
"We're learning at the same time the patients are getting their therapy," Bagg said.
Restoring confidence
Devices such as the wave machine are crucial to rehab because they help restore confidence with enjoyable therapies, Gibson said.
Surfing, climbing walls and other unusual scenarios "allow us to know that I'm not as limited as people make me sound like I should be," Gibson said.
As he practiced walking on a prosthetic leg in the gait-analysis lab, Army Sgt. John Botts, who was wounded in Iraq in September, monitored his motion on a video screen and declared the live feedback to be "awesome" and more beneficial than older technology at nearby BAMC.
"The other facility doesn't have real-time," he noted, standing still for a minute to check his balance.
"It feels like I'm standing straight up, but if you look at the screen, you can see I'm on an angle, so I'm having to work on putting more pressure on my left side. It's a great facility," Botts said.
In another lab, a Marine wearing fatigues held an automatic rifle as he faced a screen showing combat and other scenarios. He fired away when threatened and beamed with pride when he said it was the first time in 18 months that he had been able to practice in a simulator.
Staff Sgt. Alejandro Del Rio was severely wounded by a bomb blast in Iraq, and his family thought he would die. His right arm was damaged, and part of his left hand was blown off. His left forearm was torn, and he took shrapnel to the chest and gut. Both his legs were blown off below the knees.
Yet, none of his injuries was obvious as he stood there, going through a simulated security patrol and, when appropriate, firing at targets if he felt threatened.
"It feels great. I go to a shooting range, but this is the first time I've done a scenario like this," he said.
Relearning everyday things
The firing-range simulator is one of several confidence builders, though others are more on the practical side.
Occupational therapist Amy Hilliard works with patients in a mock apartment that, like most homes, is not handicapped accessible.
"That's purposely done ... so we just practice like it would be at home," she said.
"We practice using the washer and dryer. We make food in the kitchen. We practice getting in and out of the shower. We practice making the bed. All of those types of things that you do every day at home to take care of yourself, we do here," she said.
Similarly, Army occupational therapist Capt. Florie Gonzales uses a simulator to help troops get comfortable while driving a vehicle.
"When you have a polytrauma warrior who is facing a lot of these issues, getting himself or herself across town and back is a very big deal," Gonzales said.
The rehab stations, all clean and brand new, make for a dreamlike setting, physical therapist Maj. Stuart Campbell said.
"The building's got a lot of gee-whiz stuff in it — the climbing tower, the FlowRider — but a good deal of our treatment happens on those mats on that floor. This is not rocket science. You still have to do all the basic work of strengthening and range of motion," he said.