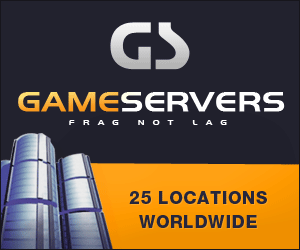 Washington Times
September 4, 2008
Pg. B1
Georgia attack shows new strengths, willingness to use troops

By Sebastian Alison, Bloomberg News
MOSCOW -- When British Gen. Sir Michael Rose commanded United Nations forces protecting Bosnia in the mid-1990s, he gained firsthand knowledge of Russia's army, which participated in the mission.
"They were worse than useless," the 68-year-old retired officer said in an interview.
Not any more.
Russia's five-day drubbing of the U.S.-trained and -equipped Georgian military this month followed a $200 billion buildup undertaken in 2006 and lessons learned from misadventures in Afghanistan and Chechnya.
"Today they're a reinvented institution and a military force to be reckoned with" after "10 years of humiliation and pressure from NATO," Gen. Rose said.
The resurgent military deployed in Georgia gives Russia a credible threat of force as it seeks to check the pro-Western aspirations of its neighbors. Backed by the United States, NATO in April promised Georgia and Ukraine, both former Soviet republics, eventual membership in the military alliance.
"The Russians regard the Georgian episode as merely the start of a sustained campaign to restore their country's sphere of influence," wrote Jonathan Eyal, director of international security studies at London's Royal United Services Institute, on its Web site. "It is now impossible to persuade the East Europeans that a Russian threat is remote."
Supported by a booming, oil-fueled economy, Russia has been increasing military spending since Vladimir Putin, now prime minister, became president in 2000, said Konstantin Makiyenko, a Russian defense analyst for the Center for Strategy and Technology Analysis.
The 2006 buildup further increased spending. Russia's annual military budget likely will top $41 billion this year and $50.68 billion in 2009, up from about $33.64 in 2007, according to Finance Ministry data published Aug. 22 by UralSib Financial Corp.
The budget is cloaked in secrecy, so it isn't known exactly how the money is spent.
Mr. Makiyenko said the armed forces in recent years have procured more advanced weapons, including T-90 battle tanks, Iskander missile complexes, the S-400 air defense system and more than 30 fighter jets.
Russia also has raised pay for its troops, which numbered 1.13 million in June, according to Defense Ministry spokesman Yury Ivanov. Russia plans to cut the payroll, mainly by reducing noncombat positions, to 1 million by 2013 so it can increase wages more as its conscript army is honed into a more professional force.
The military is "gaining in strength and power like all of Russia," said President Dmitry Medvedev, 42, while presiding May 9 over its biggest weaponry display since the Soviet era in Moscow's Red Square on the 63rd anniversary of the World War II victory over Germany.
A day earlier, Mr. Putin urged Parliament to keep increasing spending because "only a battle-ready, well-equipped military with strong morale can defend" Russia's "sovereignty and integrity."
The renewed strength enabled an estimated 10,000 troops to storm into Georgia almost unimpeded. Columns of troops and armaments rolled through South Ossetia, the pro-Moscow breakaway region that sparked the war after Georgia tried to retake it. Fighter jets bombed military bases as tanks ruined parts of the regional capital, Tskhinvali.
Within three days, Russia controlled a third of Georgia, including the port of Poti and the central city of Gori, birthplace of Soviet dictator Josef Stalin.
Russian Gen. Anatoly Nogovitsyn, deputy chief of the General Staff, said no new arms were tested during the war. Instead, the Russians used T-72 tanks fitted with explosive-reactive armor, BMP-1 and BMP-2 infantry vehicles, BTR-80 armored personnel carriers and MT-LB multipurpose tracked vehicles, said Jane's Information Group, a defense intelligence service. It also used self-propelled guns and rocket launchers.
Georgia suffered more troop casualties — 215 killed and 1,200 wounded — than Russia, with 64 killed and 323 wounded, according to figures from both governments. About 2,100 South Ossetian civilians also died, Gen. Nogovitsyn said.
"The Russian incursion into Georgian territory — and the air campaign against Georgian military targets — show a confident Russian military," Jane's analyst Nathan Hodge wrote in a report. "This is not the degraded Russian military of the 1994-1996 Chechen War, when Russian fighting units were plagued by corruption, poor leadership and lack of funding."
Mr. Putin, 55, came to power after a decade of economic chaos following the Soviet Union's collapse in 1991 hollowed the once-vaunted Red Army.
Morale and pay were so low during the second war against Chechen separatists, starting in 1999, that soldiers sold arms and ammunition to rebels, Russian novelist and journalist Vladimir Voinovich wrote in 2003. Some officers sold their men to Chechen warlords as slaves, he wrote.
Gen. Nogovitsyn said Russia learned strategic lessons from that war. "Chechnya taught us many things, including how to use units as part of battalion tactical groups," he said Aug. 19.
Russia plans to garner additional lessons from Georgia. "There will be a decisive switch toward practical action," Gen. Nogovitsyn said. "When there were no resources, we shuffled papers in academies, but now a new era has started. We will teach our troops whatever they need to know" with exercises that replicate battle conditions and aircraft that "no longer sit on the runway."
Ellen Pinchuk in Moscow, Lyubov Pronina in Sochi and Greg Walters in Tskhinvali contributed to this report.