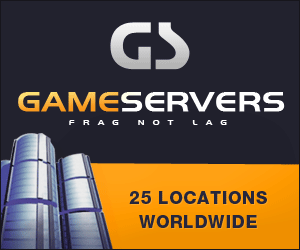 New York Times
December 20, 2006
Pg. 7
By Warren Hoge
UNITED NATIONS, Dec. 19 — Secretary General Kofi Annan said Tuesday that confronting the threat posed by Iran's nuclear program militarily would be "disastrous," but that he expected the Security Council would come up with a negotiated settlement instead.
Mr. Annan's comment was part of an answer to a question at a farewell news conference over whether there were lessons to be drawn from the military operation in Iraq for Iran.
"I don't think we are there yet, or we should go in that direction," he said. "I think it would be rather unwise and disastrous."
The United States has refused to withdraw the option of a military strike if Iran continues to defy Security Council demands that it suspend its nuclear program. But Washington has stressed that such a move is a last resort, only in the event that negotiations fail.
Those negotiations, now in their fourth month, continued Tuesday through two inconclusive meetings of the ambassadors from Germany and the five permanent members of the Security Council: Britain, China, France, Russia and the United States.
Hopes of an imminent settlement were raised earlier on Tuesday when Sergey V. Lavrov, Russia's foreign minister, told an interviewer in Moscow that the current revised draft of a sanctions resolution against Iran largely met Russian concerns and could become the basis of consensus.
But the Russian ambassador to the United Nations, Vitaly I. Churkin, warned: "There is a certain distance between basic agreement and final agreement. We are trying to cover this distance, and so far we are not there yet."
Wang Guangya, the ambassador of China, cautioned that the remaining differences were not small. "Sometimes it looks like a technical difference, but sometimes it looks like a difference in principle," he said.
Iran defied an Aug. 31 Security Council deadline to suspend uranium enrichment, which can produce fuel for nuclear plants and weapons, after turning down economic and political incentives offered in June by Britain, France and Germany.
Iran says it is developing nuclear power for peaceful reasons, but Western governments contend that the real purpose is to build bombs.
For months, the United States and Europe have been pressing for a sanctions resolution against Tehran, while China and Russia have been working to strip the resolution of punitive steps, which they argue are counterproductive and undermine the objective of bringing Iranians back into negotiations.
In Washington, Sean McCormack, the State Department spokesman, said patience was running out for holding a vote. "We think it's time," he said. "We are now in extra innings; I think we hit the ninth inning back in October."
The current text places a travel embargo and an asset freeze on agencies and people identified as being involved in Iran's nuclear and ballistic missile programs. In an effort to meet Russian and Chinese objections, the European authors of the text have narrowed the list down to those with direct connections to weapons development, but Mr. Churkin said Russia still wanted the travel ban eliminated entirely.
"Delegations have very firm views on issues, so we keep plugging away," said Alejandro D. Wolff, the acting American ambassador. "There are still some tough issues left," he said, adding that the travel ban was "a priority and an important element of this resolution, and we will continue to push for it."