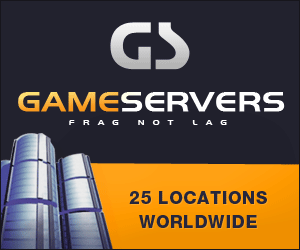 USA Today
October 25, 2007
Pg. 13
Public support of Taliban, other extremists is waning

By Paul Wiseman and Zafar M. Sheikh, USA Today
ISLAMABAD, Pakistan — The Taliban and their extremist allies have been winning territory but losing hearts and minds in Pakistan, where they are meeting fresh resistance and polls show the broader population turning against them.
The Taliban, al-Qaeda and other militant Islamic groups along the lawless border with Afghanistan have alienated the Pakistani public with harsh tactics even as they have seized more territory, said Latif Afridi, a politician in the unruly Northwest Frontier province.
"Ordinary people are fed up with Talibanization,'' Afridi said. "They have killed hundreds of people and have burned down homes.''
Pakistan's government has sent 90,000 troops to drive militants from the tribal zone but has been unable to stop the Taliban.
In remote villages, militants are imposing a strict version of Islam: beheading moderate clerics and pro-government officials; closing girls schools; ordering women indoors; banning computers and TV; torching video stores; and bombing barbershops out of a belief that Muslim men should not be shaven.
U.S. intelligence agencies, in this year's National Intelligence Estimate report, warned of a "heightened threat environment'' partly because the tribal areas have become a haven from which al-Qaeda can plan and train for terror attacks.
Militants have already spread terror into Pakistan's cities with suicide attacks. The latest came a week ago, when a suicide bombing in Karachi killed more than 130 people and disrupted the homecoming of exiled former prime minister Benazir Bhutto.
After the slaughter in Karachi, "more people will come forward and offer information" about the extremists, said Ikram Sehgal, political analyst and editor of Pakistan's
Defense Journal
. "It was pure carnage. … It will turn the majority against them.''
The fight seems to be shifting:
•Some local militias have taken up arms against the Taliban's al-Qaeda-linked allies.
Early this year, tribal leaders backed by the Pakistani government, drove extremists from Uzbekistan from parts of South Waziristan, a border district. A similar campaign against foreign fighters began this week in North Waziristan, said military spokesman Maj. Gen. Waheed Arshad. Anti-Taliban tribal forces have attacked militants near the Khyber Pass, Afridi said.
"In the entire tribal area, people hate them,'' said Sailab Mahsud of the Tribal Union of Journalists.
•The percentage of Pakistanis supporting suicide bombings has fallen to 9% from 33% in 2002, according to the Pew Global Attitudes Project, released in July.
•The percentage of Pakistanis who call extremism a serious problem for the country rose to 74% in August and September from 64% in June. One factor: terror attacks that followed the government's decision to storm a radical Islamabad mosque. The figures come from a poll of 4,009 Pakistanis by the International Republic Institute, democracy-promoting arm of the U.S. Republican Party.
Reached by telephone, Taliban spokesman Isa Khan denied the movement is losing support. "This is just propaganda,'' he said. "Our movement is expanding. … (There) is ample proof that our movement is getting stronger and stronger.''
Khan sought to distance the Taliban from last week's Karachi bombings, despite previous Taliban threats to send suicide attackers against the returning Bhutto: "It was a horrible attack against the people," Khan said. "Islam does not allow us to kill innocent people. Our fight is not with the people. … We are fighting a defensive war being imposed on us by American and Pakistani troops.''
Islamic militants enjoyed strong support in Pakistan's tribal areas after U.S.-led forces toppled Afghanistan's Taliban government in 2001.
The Taliban members are Pashtuns, an ethnic group that makes up about 15% of Pakistan's population. Pashtuns live on both sides of a border they consider irrelevant. Since 2001, the Taliban has found refuge in Pakistan, regrouped and begun to exert their influence in backward villages.
"People considered them holy warriors,'' Mahsud said. "They thought they would bring Islamic law. … (The Taliban) thought they were the chosen ones.''
Instead, the extremists have alienated locals with harsh edicts, beheadings and bombings that appalled many villagers. They lost support when they recruited criminals into their ranks, Mahsud said.
Disgust with militants has not translated into public support for the United States or the pro-U.S. government of Pakistani President Pervez Musharraf, the army chief who took power in a 1999 coup.
Under U.S. pressure, the Pakistani army mounted an aggressive military campaign in the tribal areas in 2003. The offensive caused extensive civilian casualties among the region's 3.2 million people. Public sentiment turned against the Pakistani troops. "They are considered the puppet army of America,'' Afridi said.
Later, the military campaign bogged down. Army casualties rose — to 1,000 dead so far, Maj. Gen. Arshad said. The army was humiliated in August when the Taliban captured 248 soldiers, apparently without firing a shot.
Retired brigadier general Mahmood Shah, a former administrator in the tribal areas, said the army made serious mistakes: becoming overconfident; refusing to learn historical lessons on fighting insurgencies; and ignoring the counsel of civil servants who understood tribal politics.
Temporary cease-fires in the area have given "pro-Taliban elements a free hand to recruit, train and arm,'' according to a report by the International Crisis Group, a conflict-prevention organization. The U.S. military said cross-border attacks on U.S. and NATO forces in Afghanistan tripled after a brief truce last year in North Waziristan.
"The government is lacking an overall strategy,'' Shah said. He said Musharraf has been distracted by the need to find political support to extend his rule as president and didn't want to alienate his occasional allies among a coalition of pro-Taliban Islamic political parties.
What is needed, Shah said, is a mix of diplomacy, massive aid and limited military force against recalcitrant militants. Instead, the aid has come in a trickle, often siphoned off by corrupt officials, Alfridi said: "We're not getting anything. The tribal areas remain as barren as they ever were.''
Mahsud said bringing stability to the tribal belt wouldn't be difficult if the government came through with aid. "You would get results in three months,'' Mahsud said.