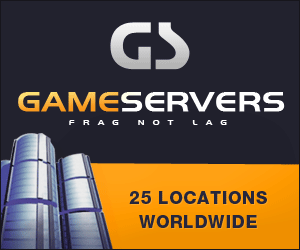 New York Times
February 26, 2007
Pg. 8
By Damien Cave and Wisam A. Habeeb
BAGHDAD, Feb. 25 — Iraq's most powerful Shiite militant cleric publicly repudiated the new Baghdad security plan for the first time on Sunday, according to a statement distributed by his aides that said the push to quell violence was doomed to fail as long as it was directed by the American military.
The cleric, Moktada al-Sadr, controls the Mahdi Army, the largest Shiite militia in Iraq, and without his support for the stepped-up security effort, the prospects for continued sectarian violence and a direct conflict with American troops could increase.
His precise whereabouts have remained unknown since Prime Minister Nuri Kamal al-Maliki announced the start of the plan two weeks ago. Until now Mr. Sadr seemed to cooperate, allowing his most unruly commanders to be arrested and ordering his organization to focus on political rather than military resistance.
It was unclear why he would turn against the joint American-Iraqi plan, but many of his followers have been losing patience with the failure of the security push to eliminate violence against Shiites. On Sunday, that violence included a suicide bombing by a woman that killed 40 people at an elite Baghdad university attended mainly by Shiite students.
"There is no good that comes from a security plan controlled by our enemies, the occupiers," the statement said. "If you stay away from them, God will protect you from horror and harm. Make sure your plans are purely Iraqi and not sectarian."
The statement attributed to Mr. Sadr was read to a crowd of several hundred supporters in Baghdad's largest Shiite neighborhood by a top aide to his organization. The statement, which did not call on supporters to resist the plan but reiterated his longstanding demands for an immediate American withdrawal, is likely to put more pressure on Prime Minister Maliki, who recently called the security plan a "dazzling success."
In fact, since the plan started, violence in the capital has seemed to abate only marginally, with some days of relative calm and others pocked with violence that begins at dawn and continues until dark.
The Americans have repeatedly asked for patience and have emphasized that the plan's results will only become evident after several months.
On Sunday, Lt. Col. Scott R. Bleichwehl, an American military spokesman, said the denunciation by Mr. Sadr — who controls 30 seats in Parliament that the prime minister relies on for power — would not deter the security push. He said Iraqis supported the effort.
"The coalition is committed to working together with our Iraqi partners to reduce the violence and help protect the population," he said. "All of our operations are being done with the full cooperation with the Baghdad operational command and the duly elected Iraqi government."
The bombing on Sunday at Mustansiriya University's college of economy and administration wounded at least 55 people, most of them students, many of them women. Most suicide attacks in Iraq have been conducted by men, but since the first woman exploded herself at an army recruiting station near the Syrian border in September 2005, a handful of other women have carried out attacks.
The suicide bomber at Mustansiriya arrived at the busiest time of day, at about 12:40 p.m., minutes before the start of afternoon exams. Officials said she approached the campus through a middle pathway, between separate canopied entrances for men and women. When guards saw her trying to enter, they questioned her, and she moved quickly toward the building, the officials said.
The blast shattered glass all the way through the surrounding academic buildings, from front to back. An hour and a half later, the walkway where the explosion occurred was covered with blood, body parts, skirts, veils, blood-stained textbooks and steel ball bearings.
Inside the main room of the security building closest to the blast, where women are checked before being allowed in, a pool of water red with blood rippled at the doorway.
After the attack, about 10 American Humvees, along with Iraqi Army vehicles, were deployed at the site. Iraqi police officers patrolled the scene after hearing reports that a second suicide bomber might be on the way.
In a campus courtyard about 25 yards from where the explosion hit, students and neighbors dug small holes around a flower bed so they could bury some of what was left at the scene.
Hussain Ali al-Mousawi, a middle-aged blacksmith who said he lived across the street from the university, collected body parts on a notebook, placing severed fingers, pieces of skull and flesh on pages covered with student notes.
He said he had been carrying bodies, and the sleeves of his striped cotton shirt were soaked bright red.
He walked over to the holes and placed clothing, flesh and debris into the ground. Stunned Iraqi policemen stared. All around him, students crouched or sat on the ground crying.
At one point, a group of young men pulled away a wailing first-year accounting student who could not bear to leave. His arms resting on the shoulders of two friends, he shouted through tears; "I don't want to go home, I don't want to go home. I want to die here! I want to die here where my friends have died! How can I come back tomorrow without them?"
Mr. Mousawi continued his work. He showed a reporter the remains he sought to bury. "I don't know what they've done to deserve this," he said. "What have they done wrong?"
Many of the surviving students expressed defiance. Falah Hasan, 35, a third-year management student standing nearby blamed Syria, Saudi Arabia and other countries for sowing destruction in his country. He said that Iraqis would not give up.
"We are burying here the minds of our society," he said, pointing to the ad hoc graves being filled by Mr. Mousawi, the blacksmith. "We are planting them anew. How many of our great minds have they killed? They are targeting the students who are carrying pencils — our dirty neighbors."
"We shall reconstruct the great Iraqi mind from the beginning. This land will produce more minds than ever."
The attack Sunday was the second recent assault at a branch of the university. Two car bombs and a suicide bomber killed at least 70 people at a nearby campus on Jan. 16.
Other colleges throughout Iraq have been made targets in the past year, reflecting what is widely viewed as an attempt by Sunni extremist groups like Al Qaeda to drive out Iraq's middle class, the secular and the educated.
Also on Sunday, a car bomb struck near the Iranian Embassy in central Baghdad, killing one person and wounding four. Several mortars landed in Abu Dshir in southern Baghdad, and another car bomb in central Baghdad wounded four.
Reporting was contributed by Ali Adeeb, Khalid al-Ansary, Qais Mizher and Diana Oliva Cave.