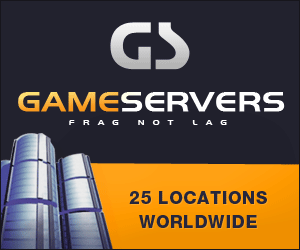 Great news!
As some of you may know we had to disable the Milforum PX and the Milbucks system a while ago due to security issues, but they've been fixed now so we can finally open up the store and start to use the Milbuckss again!
Your previously owned milbucks are still here, both in the bank and at hand, but I'm afraid that all stuff you've bought to "pimp your username/title" etc. are gone...
What are milbucks??
Milbucks are the Milforums "official" currency and you can earn them primarily by posting.
You get 10 Milbucks for every new thread started, and 5 for each reply you make (with some exceptions).
You can check out the "forum rules" box at the bottom of each main forum to see how many milbucks you earn for replies/threads there
The Milforum Store
You can find a link to the Milforum PX and Flag store if you click the "Milforum Store" menu at the top.
In there you can buy lots of stuff to "pimp your profile" like username and title glow/shadow, color, font type etc. and you can also buy custom user titles there (displayed under your username)
It's also possible to change other members usertitles there, and even change their avatar pics (no offensive titles or pics allowed!!)
When you've earned enough microchips you can also buy different things to make your threads stand out more, like new colors, bold text, glow etc.
You can find HTML color and font type charts in the link below that you can use to find the glow/shadow/font etc. color you want to use for your username/title etc:
http://www.military-quotes.com/forum...aq=vbplaza_faq
But please note that glow and shadow only works in Internet Explorer, and the preview function in the PX doesn't work for Firefox (yet)!
The Milforum Flags and Gear Shop
Another option you can find under the Milforum Store link is the Milforum Flags and Gear shop.
Here you can buy different flags and "gear" to display in your posting user profile, like different unit mottos, NATO unit symbols, flags etc. (example at the bottom of my posting profile to the left)
You can also re-order your flags and gear or sell them again from the Flasg and Gear main page.
The Milforum Bank
You can also save your microchips in the Datalk Bank, link also found under Shop or directly from the Datalk Store.
You get 1% interests on your savings every 4 days in there.
It's even possible to donate Milbucks to other members, as gifts or "payment" for help/services. Just use the "donate" link located above the gear in the members post profile (like mine to the left of this post)
Please post any questions/comments or suggestions to more flags/gear for the store store etc. in our Questions/Suggestions forum:
http://www.military-quotes.com/forum...estion-box-25/
The store PX aren't 100% "fine tuned" yet, so they may change without notice!
Hope you like the "new" Milforum PX!